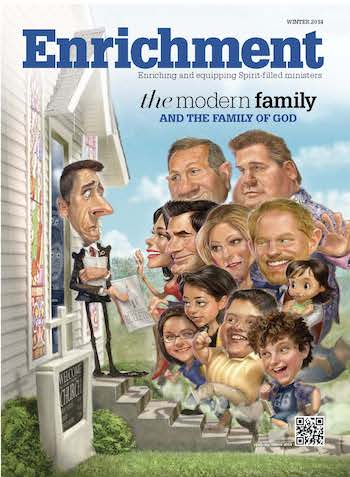 Downloads:
SIDEBAR: Ministry to Single Fathers
by Mark E. Strong
---
Single fathers make up 15 percent of single-family homes in the United States.1 While the proportion is not as pronounced as households headed by single mothers, there are fathers who are alone at the helm. While the single father population at our church is small, there are ways we have been able to support these courageous men.
Many single fathers need a place to heal. Men become single fathers usually as the result of some traumatic life-altering event. They may experience a divorce, a spouse dies, or for another reason. Therefore, single fathers need a safe place to vent their anger, share their fears, frustrations, and pains. Many times men are working to come to a place of forgiveness so they can communicate with the child's mother on a civil level. They may be upset, but they realize the children need their mother in their lives as much as possible.
Our men's ministry has been a place for single dads to heal. The small intimate setting of our men's group is a great place for single fathers to open up and share their hearts. The peer support lets a father know he is not by himself and that he has other men standing with him to help carry the load. A group for single dads will greatly benefit them and their children.
Like single mothers, single fathers feel the stress of responsibility overload. The daily grind of work, taking care of the children, paying the bills, and never being able to come up for air is a problem single fathers face. The church can help resuscitate these weary dads by providing times of respite. This would allow the dads to have some much needed time for themselves to play, rest, and recharge.
Finally, praying for single fathers is essential. Single dads and their kids need our prayers. Placing single dads and their children on the church's prayer list is a way the church can bless the lives of single fathers.
MARK E. STRONG, D.Min.
Note
1. The National Fatherhood Initiative, Father Facts, 6th ed. (Germantown, Maryland, 2011), 18.