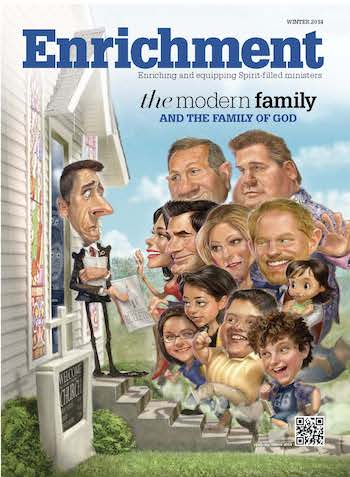 Downloads:
SIDEBAR: Education and Support for Family Living
by Diana R. Garland
---
Educational groups and seminars can help families deal with the processes that shape family life regardless of their different composition or life circumstances. These opportunities can include marital couples and biological parents, but leaders must be clear that all families, whatever their composition, are welcome. Some of the processes that shape all families include:
forming attachments.
caregiving.
problem-solving.
disciplining and encouraging.
managing conflict, hurt, and anger.
reconciling.
celebrating joys and mourning losses.
negotiating intimacy and autonomy.
serving others.
Finding our way through these processes is part of what it means to live as Christ followers. Congregational leaders can provide the educational content through sermons, Bible study groups, seminars, and family retreats.
Families also need support from other families who share their life situation — parents of teenagers, caregivers of persons with Alzheimer's disease, mentors of single parents, parents of young adults who are troubled by substance addiction, grandparents raising their grandchildren. Together, families learn from and support one another. Churches may formalize this support through a group, or it may develop a more loosely structured network of families who are in touch with one another. The role of the church leader is helping families find and link with one another, and helping them identify resources that can help them. The families themselves provide any leadership needed for their group or network, although professionals can help equip them and support them in this role.
DIANA R. GARLAND, Ph.D.