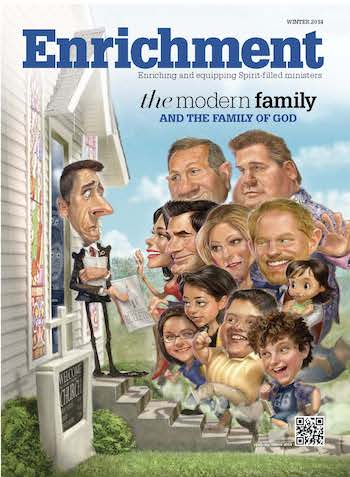 Downloads:
SIDEBAR: Compact
---
Assemblies of God Family Services Agency (AGFSA) rebranded to do business as COMPACT℠ Family Services. Last fall the agency commissioned and completed an unprecedented Assemblies of God National Foster Care Study to measure the Fellowship's appetite and readiness to do more in the arena of foster care. The results encouraged AGFSA to expand its foster-care offerings. It is a sizeable task but covenant agreement can meet the favor of God. The vision is moving forward in faith to partner, support, and resource efforts nationwide through the Assemblies of God fellowship.
An emerging relationship between COMPACTsm Family Services and a strategic foster-care partner is endeavoring the task. Together the partnered organizations aim to resource Assemblies of God churches to better foster care children and families.
To learn more about the outcomes of the AG National Foster Care Study, foster-care ministry, or other ministries of COMPACT, visit AGFamilyServices.org.
JAY MOONEY, Hot Springs, Arkansas