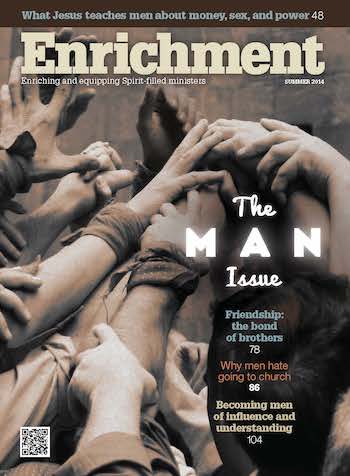 Downloads:
SIDEBAR: Certify Your Church as Disability Friendly
by Brad Mattrisch
---
Becoming certified as a disability-friendly church requires more than an accessible building. You may not have architectural barriers, but have you removed attitudinal barriers by teaching your congregation the spirit of accommodation? This happens through consistent disability awareness education that keeps the congregation informed about the world of disability.
Certified churches are encouraged to consider special outreaches, such as education programs for people with intellectual disabilities; respite care for weary caregivers; and in-home support assisting with light maintenance and other tasks.
Registering your church on the National Disability Friendly Church Certification site will inform you of the best practices and put you on a path to healthy planning. You will answer 60 simple "yes" or "no" questions and immediately begin to learn what people with disabilities need from your church.
Get certified by visiting the U.S. Missions Compassionate Ministries Resource and Research Center and click CMC (Compassionate Missionary Council) on the navigation bar, scroll to the author's name, Charlie Chivers, and click. Or go directly to Special Touch Ministry, Inc.. Either way, you'll find a "Disability Friendly Certified" graphic. When your survey is complete, click "Get Results" to instantly discover the disability-friendly level at which your church is operating: bronze, silver, gold, or platinum.
There are four categories of questions: Building and Grounds, Program, Supports, and Spirit of Accommodation (the "body language" of your congregation). The final category is the most critical because true disability friendliness rises and falls on the general attitude of congregants. Based on your answers, you will be assessed a one, two, three, or four Dove rating in each category. Your accumulated Dove rating will determine your overall disability-friendly certification level, and you will be added to an elite national database of disability-friendly churches. No matter what level you achieve, you are a winner because you offer something people with disabilities are looking for!
With a user name and password, you'll be able to keep your profile page and contact information current; upload logos and pictures; communicate your mission, vision, and message to people with disabilities; and list your calendar events.
As people do a zip code search, looking for a disability-friendly church in your area, your listing will appear. Clicking on your church name will take them to your profile page to see your Dove rating and disability-friendly certification level. They will also see the information you've entered and any disability ministry amenities you offer, complete with a map to your front door.
Special Touch Ministry offers consulting services to take your church to the highest disability-friendly level possible.
Brad Mattrisch, U.S. Missions missionary associate with Special Touch Ministry