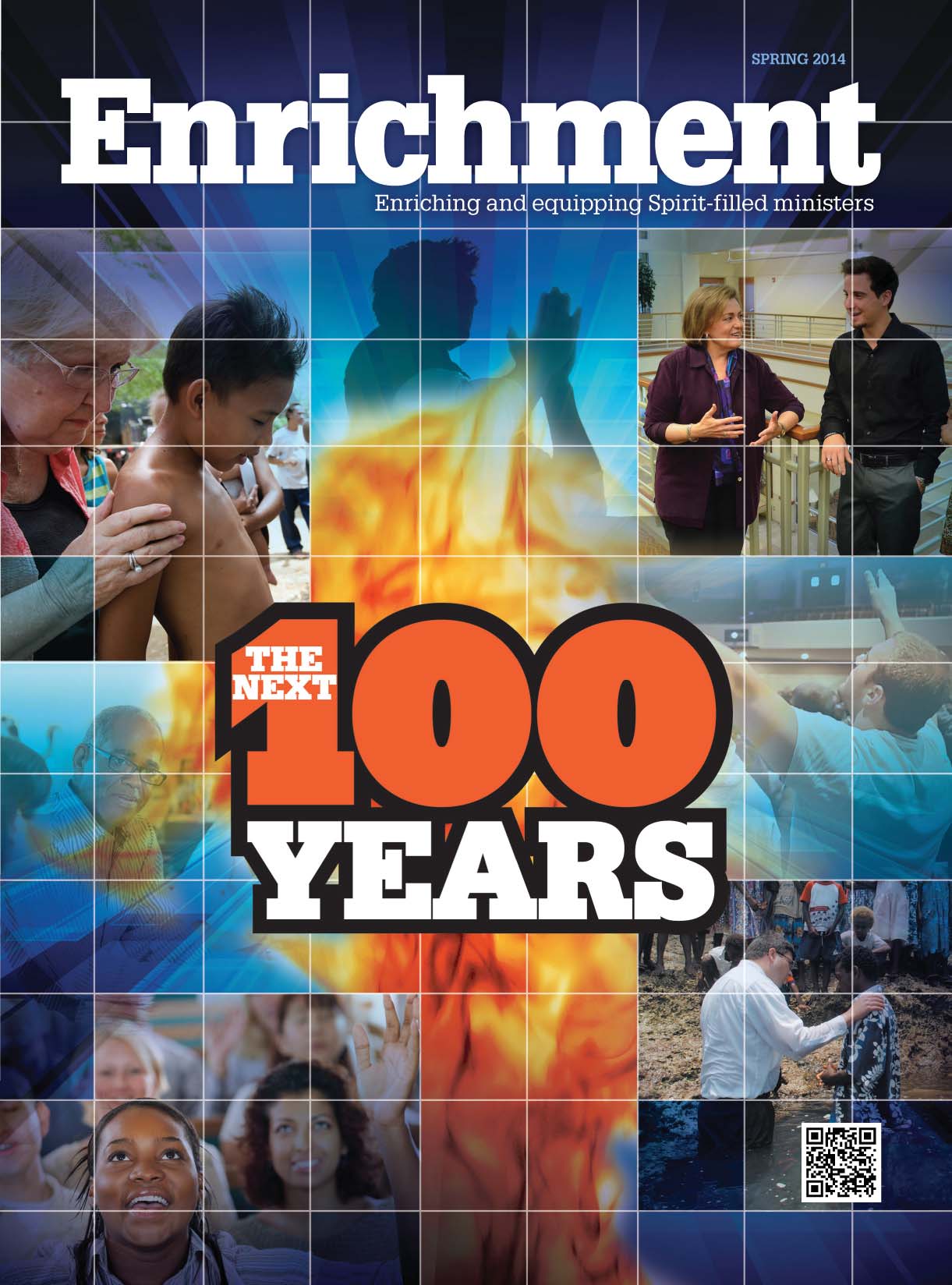 Downloads:
The 15-Year Plan to Pick Your Successor
Many churches struggle after a longtime pastor leaves. The pastoral search may stretch on for months. But there is another way to make this transition as seamless as possible. The author provides a longterm plan to pastoral succession.
by Dick Hardy
---
It has become clear to me that the best way for the church you serve to move to the highest level of effectiveness is for you to handpick your successor.
Certainly, if you are a denominational church, you need to work within the governance boundaries set by your district, region, conference, or convention. However, when possible, I recommend you seriously consider this long-term transitioning plan that I believe is honoring to the Lord and to the church. By follow these steps, you will be well on your way to leaving the greatest legacy at your church.
Here's the drill. I argue that the systems of transition in place — whether congregational voting or judicatory appointments — can fall woefully short of the best God has for the church. This is not because congregations or judicatory leaders are poor decision makers; rather, it is that you are the one closest to "boots on the ground." Generally, the person on the planet who best knows what kind of person should replace him or her is the person who currently sits in that seat. Are lead pastors perfect in their capacity to pick correctly? Of course not. When led by God, however, sitting lead pastors can capitalize on their years of experience and by their mid-50s be in the best position to start seeking the transition to the next generation.
I am saddened when I talk to pastors in their early 70s who find themselves pastoring a declining church. They remember the days when things were booming. They want to see it one more time. In most cases, they won't. The best gift they can give the church is to transition it to a new lead pastor who is 30–35 years their junior. My hope is that pastors currently in their 50s will not hit age 70 without a solid plan of transition.
Here are my recommendations to implement the 15-year plan to pick your successor. The age benchmarks can shift slightly, but don't get carried away doing so. I'll note it more than once: There is life after lead pastoring.
1. Recognize you are not 22 anymore. When you said yes to God's call to serve Him in full-time ministry, the span of life may have looked like forever to you. That was then; this is now. As you age in ministry, many good things may come your way, so don't deny your age. Celebrate it. Know that God is pleased with every station of your life including the one you are in right now.
One major roadblock to lead pastors not retiring is they have no life outside the church. They feel they will be bored stiff if they stop pastoring. So find something you enjoy doing, and begin doing it before you head out the door. Develop new interests early, so you will be set to have the time of your life. You can then look back on your ministry and celebrate all God did and express gratitude as you transition your ministry to the next generation.
2. Age 55. I recommend that by age of 55 you begin the process of seriously thinking of your legacy and how you will transition from full-time ministry. Certainly by this time in life you should have developed life interests beyond the church. If you have not, there's no time like the present to do so. If you are behind on retirement planning, pick up the pace. Talk with the board about their assistance with this. Generally, church boards do not want a 70- or 80-year-old pastor who cannot afford to retire. Therefore financial retirement planning is essential.
Be secure in who you are. You are not heading out the door tomorrow — you are only 55. But you should begin thinking about the kind of person who should follow you and who can advance the mission of the church to the next level. Make this a matter of prayer. You might be really smart, but your great ideas will pale in comparison to how God can lead you and the church.
As you think about your successor, do not mention the name of the person to anyone except your spouse. Keep this close to the vest. If your first selection does not work, go to the next person God places on your heart.
Be sure the person you have in mind as your successor is a person who knows how to pray, lead, preach, and cast vision.
3. Age 60. At age 60, the younger staff pastor you have identified should work alongside you. Again, I would not talk to your potential successor or anyone else about your thoughts. This young pastor needs to work and minister with you because of God's call on his or her life not because he or she may be the next lead pastor at your church. While your words will not say it, the congregation should start to see the confidence you place in this person. You should be intentional in mentoring your potential successor. This process will begin to set the stage for a smooth transition from one leader to another.
4. Age 65. By age 65 you should be confident you have your successor. By now the young pastor has demonstrated all the traits you were looking for. Your successor should be a pastor of prayer, deep in his or her commitment to the Lord, and strong in his or her relationships with his or her spouse and children. He or she should be able to inspire people to live to their full potential in God. He or she should be able to cast vision and humbly bring the body to an understanding of God's call on their lives to give of themselves to the local church, advancing the biblical mandate to reach spiritually lost people, and disciple them in the faith. Your successor should be good preacher and humbly and prayerfully developing in the art. I recommend that your successor be in the pulpit at least once every 6 weeks. As you get closer to retiring, his or her pulpit presence should be every 5 weeks, 4 weeks, 3 weeks, and, finally, every other week. If you have a midweek service, he or she should be visible in leading that service from time to time.
Your successor should be included in board and staff meetings and occasionally be allowed to lead staff meetings while in your presence. Accountability of other staff members should begin to transfer to the younger pastor as you make new hires. Because you and your successor are so tightly attached, church attendees should begin to accept some directives from the younger pastor as though they were coming from you.
During these years you will start to hear people asking you if the young pastor is going to take over some day. Be humble and honest in saying, "That will be for the Lord to determine," because it is. You are just so pleased God has allowed the two of you to partner together in leading the church. Never say something like, "That never crossed my mind." At the same time do not get the cart before the horse and say, "Maybe."
Sometime between the ages of 65–70, plant in the heart of your potential successor your plan for him or her to one day be the lead pastor. Carefully chose your words. You should be affirming and avoid using the phrase, "I've picked you to be my successor." Affirm the gifts, skills, talents, and humility you see in the young pastor. Affirm your successor in their ability to lead a church like yours or larger. Also during this time, you should begin expressing your confidence in the young pastor to the church board. Let them know how well he or she is doing and how he or she is going to be able to lead a great church some day.
5. Age 70. By the time you hit age 70, you have identified and confirmed in your heart the one you believe to be your successor. This is a crucial time of communicating your intentions to the young pastor and church and district leadership.
At least 2 months before you ask for any action by the congregation, if you have not already, you should have a heart-to-heart conversation with the young pastor. Express your firm belief that God wants you to recommend to the board and membership that he or she become the lead pastor-elect — to assume the lead pastorate at such point as you decide to conclude your full-time ministry to the church.
Next, I recommend you meet with the board and share with them that you believe the time has come for you to begin transitioning from the role of lead pastor. This transition time should be weeks or months not days. Share your recommendation of your chosen successor to the board or governing body who will in turn make the recommendation to the congregation. You have had the confidence and trust of the board for many years. They know you to be a person of prayer and deep commitment. They should also know that your primary interest is in advancing the mission of the church far beyond where it is today. You should ask the board to prayerfully consider presenting the name of the young pastor to the congregation for a vote of approval, if that is what the church's bylaws require. If the bylaws require a different process for electing a new pastor, then follow those.
It is important that you keep your hands on the day-to-day process, if at all possible. Most church boards do not have a spiritual network of lead pastors from which to choose their next pastor. However, you do. If you have heard from God, then you need to lead accordingly. Obviously, if you have not heard from God, do not take the board down a path that will ultimately end in disaster. This is why the process of choosing your potential successor should begin as early as possible. Years of listening to God, building trust, training up a next-generation leader, and setting the stage for the greatest years of outreach for church will have been worth all the time and effort.
Here is how it could look. Unless your bylaws prevent this, I recommend you elect the new pastor to the position of lead pastor-elect until such point where you actually vacate the office. From the time of the vote, the new lead pastor-elect will functionally be leading the church. You are still the lead pastor, but he or she is virtually making many of the day-to-day decisions, with you coming and going as you please. At such time that you cease in your role, your successor will automatically become the official lead pastor.
6. You are not retiring, just moving on to the next station in life. This may be the most challenging part of the transitioning process. It is important that you follow through on your commitment to transition. Hopefully, you still feel young at heart and are healthy. Remember, this transition does not mean life is over, particularly if you have prepared for life after full-time ministry. Remember, your identity is in Jesus, not in what you do. There is life after full-time ministry. I challenge you to see the best days of your life and those of your church. They lie ahead. Seize them.