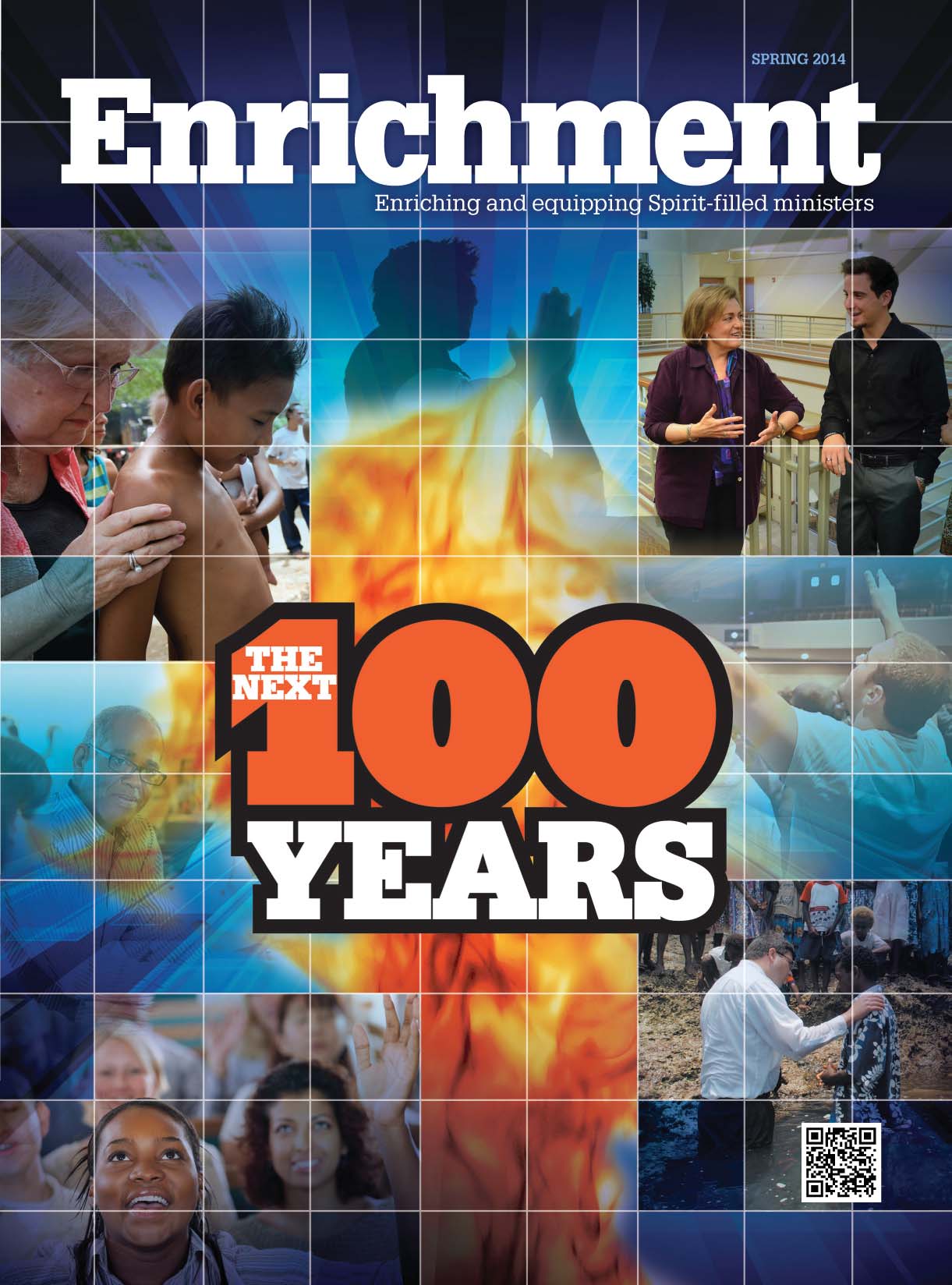 Downloads:
SIDEBAR: Whole Life Discipleship
by Charlie Self
---
Whole life discipleship is not a curriculum or one-size-fits-all program — it is a way of life that applies in all types of communities and churches. Here are some practical first steps for a new season of fruitfulness for Christ:
Pastors
You are the chief storytellers of the work of God in the community. Your language becomes the language that your church members use to describe their deepest experiences with the Lord and the significance of their everyday labor. Honor God's special calling to spiritual leadership and elevate the significance of every member as a Spirit-empowered witness.
From the pulpit: Illustrate biblical messages with examples from everyday 21st-century workplaces that connect with the congregation.
At the altar: Encourage people toward being filled with the Spirit and have times of commissioning for all fields of service and work.
At board meetings and other strategic gatherings: Take time to pray with and learn from congregants and community leaders about how the Lord is at work in their arenas.
For websites, bulletins, and other communications: Share testimonies of answered prayer for healing, salvation, and new jobs, new positions of influence, new businesses opened, and new opportunities to reach out.
Retreats and summer camps: Make every altar a place of surrender. Call all participants — young and old — to be empowered for the Great Commission through their particular callings and places of work.
Children and student ministry leaders
Encourage elementary, middle, and high school students to discover their natural and spiritual gifts and strengths and begin researching and refining them before they graduate and go to college or enter the workforce.
For classes and small groups
Focus on biblical evidences/outcomes of discipleship, not just completing lessons or imparting knowledge. Ask for feedback and create a culture of continual improvement.
Church members at work
Pray continually and ask the Holy Spirit to create divine appointments to share the gospel with coworkers. Ask the Holy Spirit to bestow knowledge and wisdom for the work itself, as you offer your organization your best as an act of worship (Romans 12:1,2).
Sectional meetings of ministers
Begin to seek the Lord on how your church plays a part in the "prosperity of the city [or county]." Perhaps several churches can unite and work with city and county leaders in education, business, social services, and cultural events to create a flourishing place for all.
Church planters — both pastors and core team members
Learn about the economy and history of your location and find key individuals who will help you contribute to a stronger community. Ask, "How will people sustain their families in 10 or 20 years?"
For everyone who loves Jesus
Let's make Colossians 3:23,24, our daily decision: "Whatever you do, work at it with all your heart, as working for the Lord, not for human masters, since you know you will receive an inheritance from the Lord as a reward. It is the Lord Christ you are serving."
CHARLIE SELF, Ph.D.