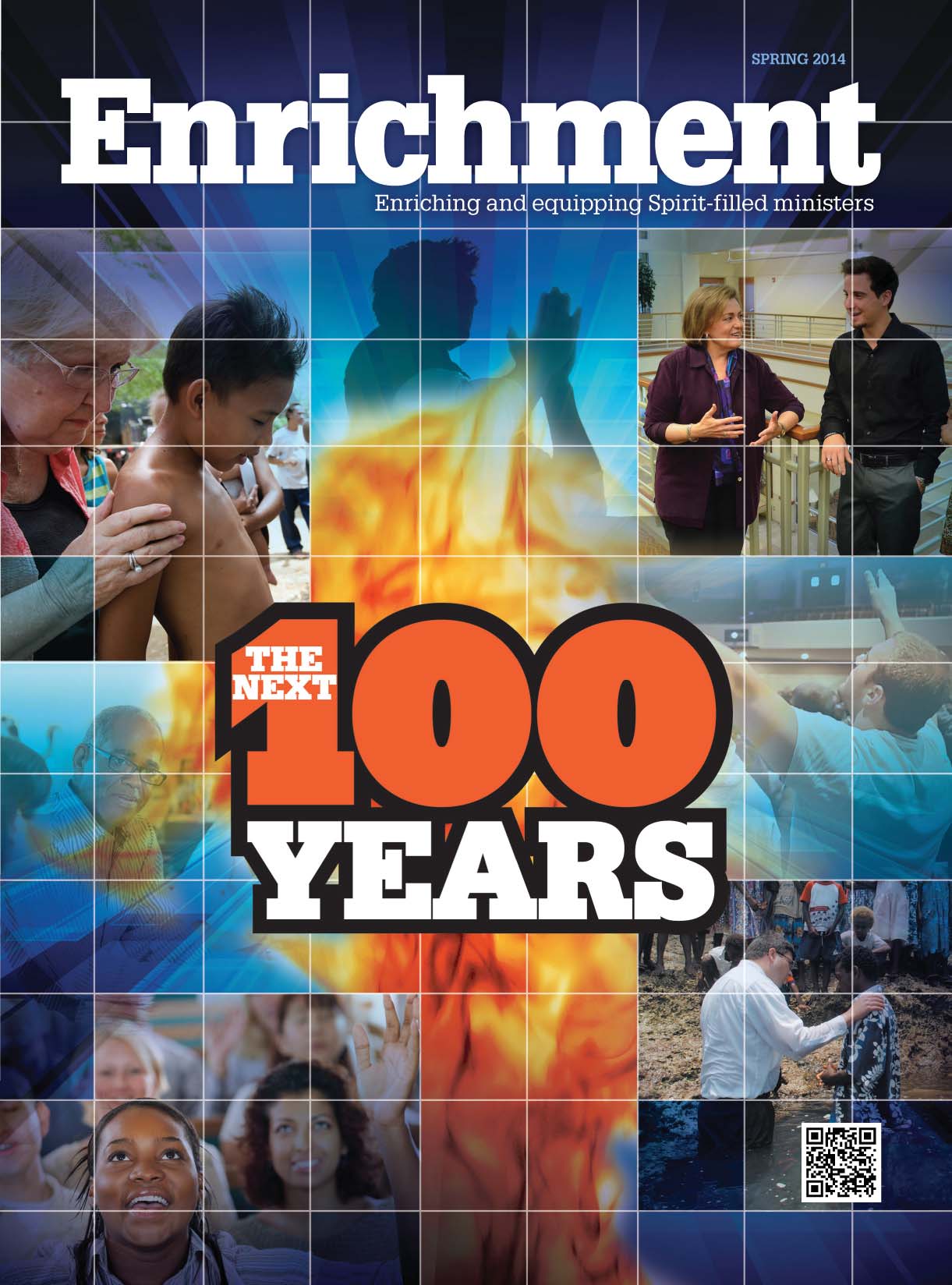 Downloads:
SIDEBAR: Jodi Detrick Assemblies of God Minister North Bend, Washington
Jesus-Hearted Woman
by Christina Quick
---
Assemblies of God Minister
North Bend, Washington
Jesus-Hearted Woman
Not everyone is called to stand behind a pulpit, but Jodi Detrick believes every Christian has gifts God wants to use in ministry.
"God designed us all differently, and the ministry call has many facets," says Detrick, an Assemblies of God minister. "We're tailor-made for the life He's called us to live for Him. When we minimize a gift because it doesn't look like typical ministry, we're missing out; so are others."
Detrick is carrying out the Great Commission in both traditional and nontraditional ways. An adjunct professor at Northwest University in Kirkland, Washington, she is a sought-after Christian speaker and preacher. She is a certified personal leadership coach and chairperson for the Assemblies of God's national Network for Women in Ministry.
Detrick is also a writer with a presence in secular and religious markets. Since 2007, she has been a religion columnist for The Seattle Times, a daily newspaper with 1.8 million readers.
"I'm honored and amazed to have a voice for faith in Jesus to one of the most unchurched and post-Christian regions in the U.S.," Detrick says. "It's a culture that seems pretty closed, at least outwardly, to anything that smacks of organized religion, and especially traditional Christianity. As I write about life from the perspective of a Christ-follower, I try to build word bridges that connect sometimes-skeptical minds, and often hurting hearts, to the God who made and loves them. And I pray a lot. Spiritually hungry people are everywhere and sometimes more open to the gospel than you might think."
Detrick also has a passion for encouraging Christian women to step into roles of leadership and ministry. She recently wrote a book, The Jesus-Hearted Woman: Ten Leadership Qualities for Enduring and Endearing Influence.
"So many women long to fully use the God-given leadership and ministry gifts they know are in them, with or without an official title or position," Detrick says. "When it comes to maximizing godly influence, if you have the heart, you can learn the skills. The book is for women of any age, representing a broad spectrum of experience, who want to be Jesus-hearted leaders."
Detrick says an increasing number of women are answering the call to pastoral ministry, including preaching, teaching, church planting, and evangelism. She says she has also met women across the country who are finding new ways to reach their world for Jesus, such as rescuing women trapped in the sex industry, serving as institutional chaplains, doing marketplace ministry, writing Christian blogs, creating God-honoring art, serving as foster moms, and mentoring teens in the public school system.
"Whatever God has designed you to do, do it in partnership with Him, and find ways to touch the lives around you," Detrick says. "That is ministry."
CHRISTINA QUICK, freelance writer, Springfield, Missouri