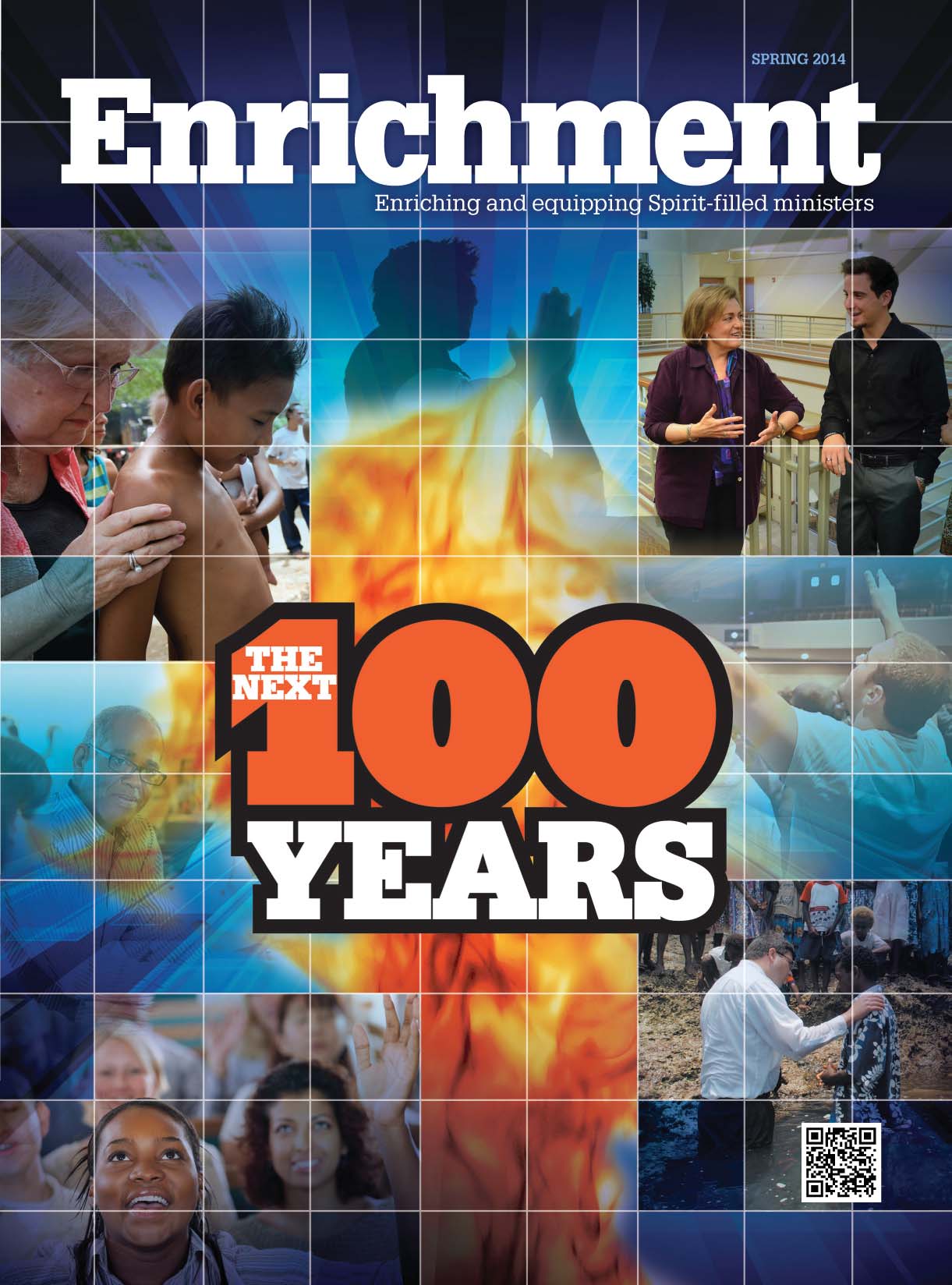 Downloads:
PROFILE: Visalia First Assembly of God Visalia, California / Mike Robertson, pastor
Responding to God's 'Nudge'
by Christina Quick
---
Located in the agricultural San Joaquin Valley, 3 hours north of Los Angeles, Visalia First Assembly in California is a diverse church with a vibrant Pentecostal ministry.
With attendance topping 3,300, it is the largest church in the community. The congregation is comprised of a blend of wealthy farm families, immigrant workers, and professionals from a variety of backgrounds.
Lead pastor Mike Robertson says new converts are continually added to the ranks, with as many as 50 people making commitments to Christ during services each week. Many new converts have limited or no church experience, and most are completely unfamiliar with Pentecostal teachings.
"We spend a lot of time working with the newcomers," Robertson says. "We have a pastor whose job is to track new converts for the first year. He keeps track of where they are in terms of getting plugged into discipleship classes and being exposed to teachings on the Holy Spirit, missions, and the basics of who we are and what we believe."
Robertson is intentional about maintaining the church's Pentecostal integrity. He schedules quarterly spiritual emphasis nights that focus on topics such as worship, prayer, healing, Spirit baptism, spiritual gifts, and revival. He says about a third of the congregation attends these special services.
"I haven't made it a big issue with the ones who don't show up," Robertson says. "I'm just trying to create an army out of those that do come. If I can get a third of the people being used in the gifts of the Spirit, leading people to the Lord, and praying for healing, what an impact we can make."
Robertson highlights the work of the Holy Spirit in regular services as well. He routinely takes time to explain the biblical basis for the exercise of spiritual gifts. He also models these teachings by asking God to give him words of knowledge for the congregation.
Robertson says managing spiritual gifts in such a large church setting is challenging at times. He discourages members of the congregation from speaking without a microphone since most people would not be able to hear. And with disparate levels of spiritual maturity and understanding represented in the crowd, Robertson is careful to guard against falsehood.
Anyone who claims to have a prophetic message is instructed to tell it quietly to one of the pastors on the front row. If the pastor agrees it should be shared with the congregation, the person is given a microphone at an appropriate time during the service.
Robertson also encourages people to turn in praise reports and testimonies of what God did for them during the service. Special cards for this purpose are provided in the bulletin. The church staff reads and prays over the hundreds of cards received each week. Robertson regularly chooses several testimonies to share during the next service.
"I'm teaching people to open their eyes and ears to what God is doing," says Robertson, who recently wrote a book, The God Nudge, that explores God's desire to use willing believers to fulfill His mission in the world. "The Lord is looking for people who are open to hearing from Him. Every person is a candidate to be used and touched by God."
CHRISTINA QUICK, freelance writer, Springfield, Missouri