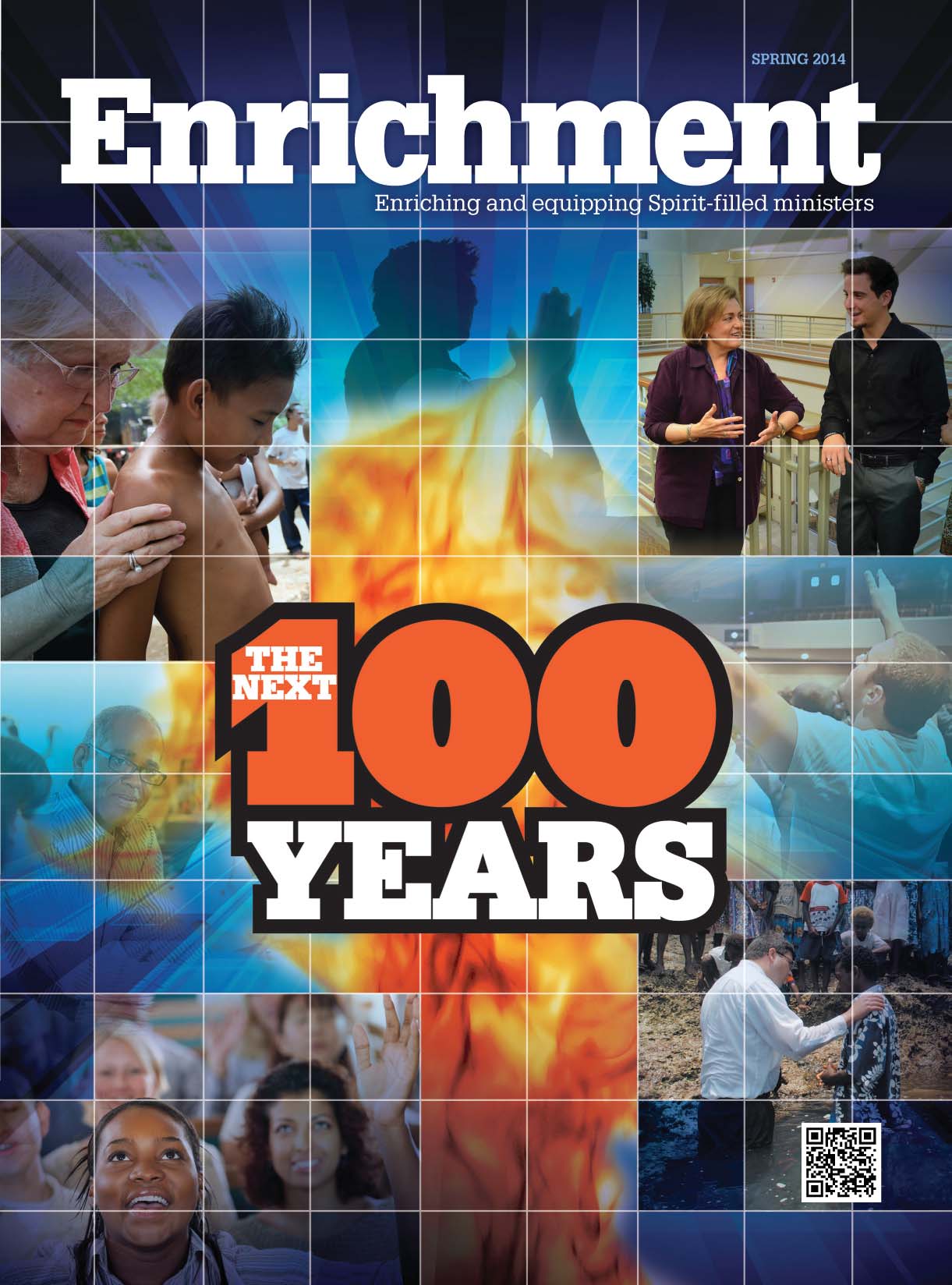 Downloads:
PROFILE: New Hope Christian Fellowship Greeley, Colorado / Rigo Magaña, pastor
A Church That Knows No Age
by Amber Weigand-Buckley
---
Although New Hope Christian Fellowship in Greeley, Colorado, is an old church, this designation only describes its over 50-year-old building. Since former District Youth Director Rigo Magaña took the pastorate in 1995, a better way to describe New Hope might be as a church that knows no age.
Hesitating at first to apply for the position because of the older congregation — which, Magaña says, statistically can be a struggle — Magaña and his wife felt the Lord calling them there. "God has blessed us, and we've been able to not only touch our community, but we have grown and planted churches all over the world."
When the Magañas came to New Hope, they began utilizing Master's Commission (now New Hope Leadership College) students to go to the neighborhoods and reach out to schools because many of the congregants drove in from outside the immediate community.
"We got a prayer team and map and said, 'Okay, we're going to concentrate on 10 blocks in each direction. We're going to pray over every street, every avenue.' That's what we did for several months."
Magaña says walking around praying over streets got people asking questions, which started conversations, opening doors for them to share Jesus.
New Hope also began addressing needs in the community with a daily children's program. As partners with a Denver-based church, they utilize federal grant money to feed area children and couple that with an 8-week vacation Bible school.
"We only do breakfast and lunch," Magaña says, "but we thought since they are coming out here, let's do more." They also take food to low-income apartments. "[One] week, we fed about 1,200 kids," Magaña says.
Citing the words of a sign he saw, "If we can reach this generation, we won't have to rescue them." Magaña says New Hope wants to reach children when they are young, "before they really experience some of the difficulties, some of the pains of life."
Magaña encourages those 50 and older — "Warriors of the Faith" — to get involved with the younger generations. He acknowledges that some of them may not be up for the more physical outreach activities, but they can pray for the church and the community
For New Hope, Life Groups are also a way of incorporating three essentials: connection to God, His Word, and other believers into the makeup of the greater community.
On Sunday, during service, attendees receive a questionnaire to fill out with answers from the sermon. These questionnaires are used for Life Group discussion — followed by prayer and fellowship — like the Acts 2:42 model, explains Magaña. "My goal is one day to have 100 churches throughout the city with Life Groups. That's what the church really needs, where you can invite your neighbors, your friends, and connect with them and eventually connect them to the larger body of Christ."
To do this more effectively, Magaña mentors lead pastors of other churches. "We have five church pastors who get together once a week and pray, fellowship, share frustration, share dreams, and encourage one another," Magaña says. "Once a month we plan our monthly messages together as a team. That way, if you go to their church, you will hear the same kind of message, just in their flavor. … You're not going to miss anything. The thing we are going to see more of is [the need] to be more Kingdom-minded.
AMBER WEIGAND-BUCKLEY, freelance writer, Springfield, Missouri