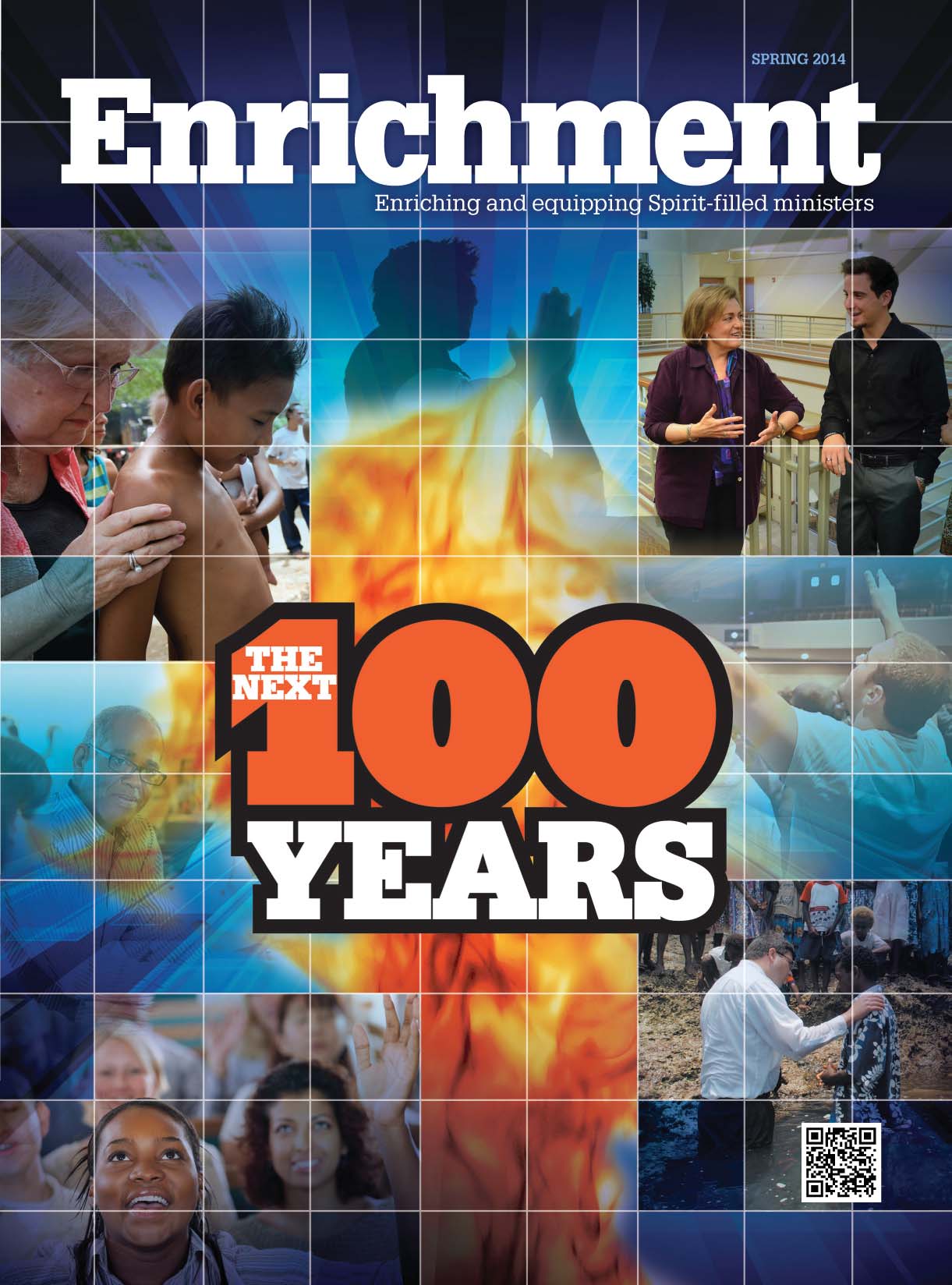 Downloads:
PROFILE: Jesus Power AG Columbus, Ohio / Bismark Akomeah, pastor
By the Power of the Spirit
by Amber Weigand-Buckley
---
"We say we believe in God's power, but we don't practice it," says Ghanaian-born senior pastor Bismark Akomeah. "At Jesus Power AG, we believe in deliverance. We believe in healings. We believe in miracles."
In November 1998, Akomeah, a former tailor, moved his wife, Linda, and two children to the States in pursuit of a better life. Shortly after his move, God called him to move beyond the lay ministry work he was doing in West Africa to a full-time pastorate.
In 2000, he heard God's direction in a dream: To create a church dedicated to prayer and full-gospel practice and teaching for immigrants. And in 2001, following God's instruction, his family relocated from Houston, Texas, to Columbus, Ohio, home to 10,000 Ghanaians, to plant a church in the basement of the Akomeahs' apartment. No one showed up for 3 months.
Then a local church allowed the Akomeahs to conduct services in a remote food pantry of Living Word Chapel. Before the first service, Akomeah went around to local businesses and neighborhoods to spread the word. Twenty-seven people showed up. Jesus Power Assembly of God now holds services in the 1,500-seat, 62,000-square-foot Glory Temple, and holds the distinction of being one of the biggest African churches in America. In 2010, at the dedication of the present auditorium, the building was filled to capacity.
The church has also reached beyond their walls to plant other Ghanaian congregations in Chicago, Atlanta, and Cincinnati. It also sponsors Swahili and French congregations in Columbus, and has assisted in church plants in Detroit and Frankfurt, Germany.
"I'd like to take the DNA of Jesus Power AG and put it in all 12,300 Assemblies of God churches in America," Dr. George Wood said during the building dedication sermon.
Akomeah credits the growth in the church simply to the power of God through the anointing of prayer. "Youth are not interested in coming to church today because they don't feel the power of God. People come, and they are looking for solutions. They are looking for healing. If they come to the house of God and find solutions to their problems, they will stay."
The vision that God gave Akomeah for the church was Luke 4:18: "The Spirit of the Lord is on me." He elaborates saying, though Jesus was God, He was a man of prayer. That is why the anointing was upon Him.
"People cannot be set free just by counseling and what they might know. People must be set free by the power of God through prayer. Our church's emphasis is on prayer," Akomeah says. God's miracles continue to manifest, as many infertile couples are able to conceive and healings are a regular part of Sunday morning worship.
In 2004, Jesus Power AG started 2-week-long Fire Conferences that focus on intercessory prayer and embracing the power of Pentecost in this generation.
"I see our church as in the days of the apostles, because of the miracle power of the Holy Spirit," Akomeah says. "If what is in our hearts is the fire of the Holy Spirit, that is what makes the difference. So I'm encouraging the pastors: education is very good, but they should not neglect the power of the Holy Spirit."
AMBER WEIGAND-BUCKLEY, freelance writer, Springfield, Missouri