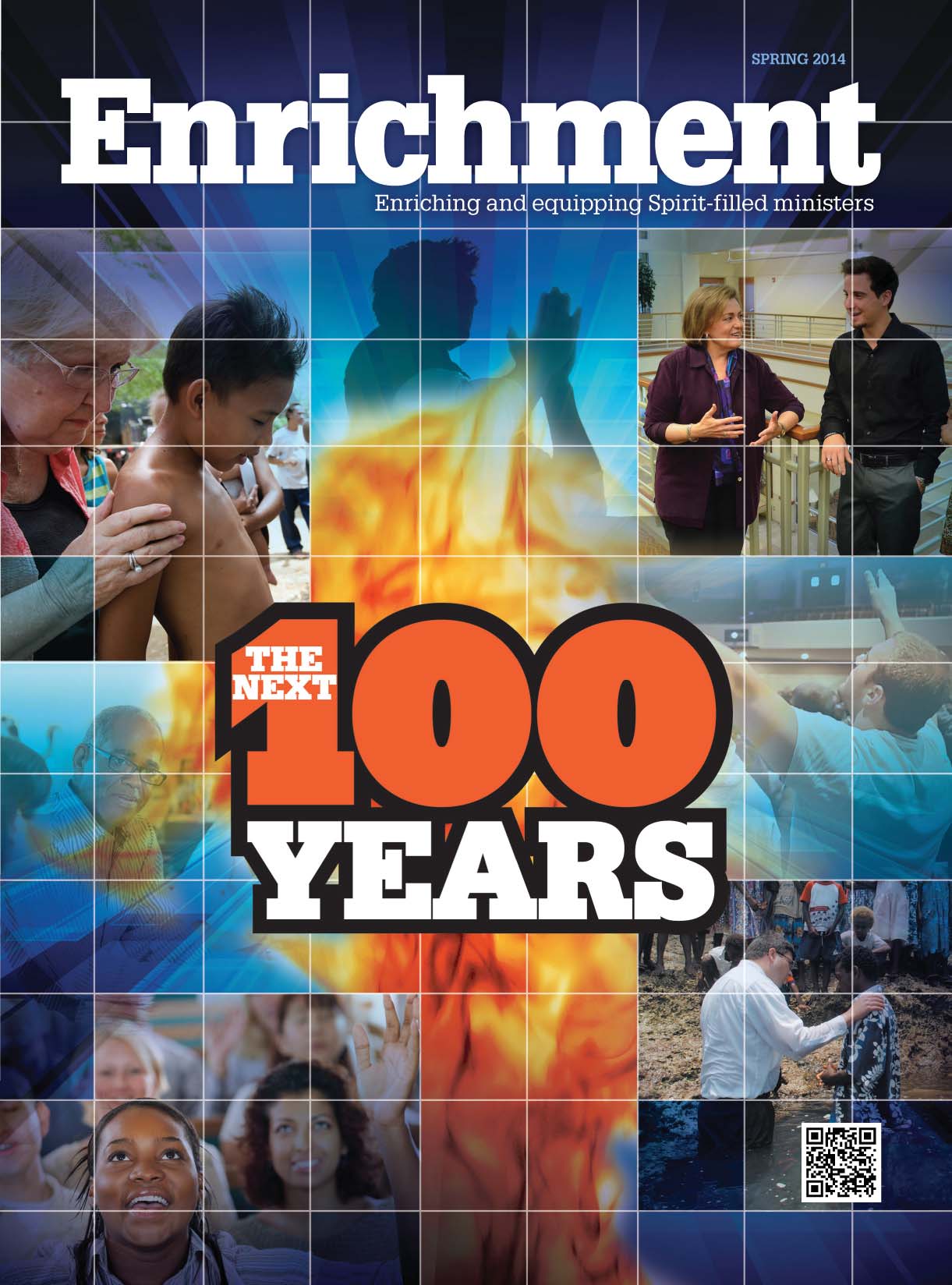 Downloads:
Live | Dead
Reaching the Unreached
---
Editor's note: Missionary, Sarah Davis, offers her perspective as one of the young missionaries in an especially challenging area of the world. Those with the least access to the hope of the Gospel are being reached by a new generation of missionaries where a high level of commitment is required to reach the unreached.
Every morning I open the window shade to let in the bright desert sun. I look at the rocky hillsides covered with thousands of sandstone apartments and dotted with minarets rising above Islamic mosques. The call to prayer punctuates the sounds of neighbors bustling in the early morning. As I linger a few moments at the window, I prayerfully muse, Where in this sea of humanity are the Bibles that people have so eagerly received? Did they hide them under a mattress awaiting the return of an anxious owner? Will the mother hide it in the folds of her robe as she shops for her produce today? Will the young man torn by thoughts of revolution once again tuck it into his small bag as he heads out to search for work?
In the afternoon I listen to the growing cacophony of horns, prayers, and laughter as I walk the streets and talk with my neighbors, greet the butcher's new assistant, and share a courteous exchange with the old woman who always watches as I walk with my children down the street. Yet, my heart is not carefree or light. I know with certainty I am the only Christian to whom most of my neighbors will ever speak or confide. Our home may be the only believer's home into which they will ever step. I make eye contact with each woman so we might share a brief smile, while at the same time I conscientiously avoid eye contact with men. I dress carefully knowing that each day I am painstakingly earning a little more trust from those veiled eyes that scrutinize my every move. My life, my home, my children, my marriage — all are unique and strange to their way of thinking. So they watch me and my family. They wonder about our odd ways. They ask questions about our diet, our practices, our recipes, and our children. We laugh together over cups of tea as we share long hours of conversation. In each moment of the day I strive to live boldly and share truth wisely at every opportunity.
Sadly when most Americans think about the Middle East, disjointed pictures from movies or breaking news about protests and flag burnings flash before their eyes. They remember waving guns, angry veiled women, smoke grenades, bloodied bodies, and weeping families. Unfortunately, these stereotype images serve only to separate and emotionally distance the Church from the dear people trapped in spiritual darkness in this area of the world.
The challenge of living among unreached people is not exclusive to the Middle East or even Asia. In reality, there are 2.8 billion unreached individuals in 253 clusters scattered throughout the world.1 They are "unreached" because they have little or no access to the gospel. Nuclear families, extended families, villages, towns, cities, and even entire countries are without access to the gospel. They have never seen a Bible, never spoken or interacted with a Christian, and never heard the life-changing gospel that brings hope. Believers have never presented them with the good news in a way they can understand. Some are wandering nomadic tribes who live in isolated desert regions. Others live in average-sized cities with transit lines and basic utilities. Still others reside in first-class metropolitan areas filled with splendor and extravagance. We do not define unreached people groups by poverty or wealth. They are unique because they lack the opportunity of access to hear God's truth.
REACHING THE UNREACHED
How can we reach these people for Christ? The first step is to recognize that "unreached" is not "unreachable." We have not fulfilled Christ's mandate to go into all the world. Billions of people are still waiting to hear the gospel, and upon hearing, many receive Christ with joy in spite of certain persecution.
The second step is to concentrate our focus and prioritize our efforts to reach those with the least access to the gospel. At present, 26 percent of our AGWM missionaries are working in countries considered least reached. As we concentrate our focus and partner with the national churches closest to these unreached peoples, we can increase our efforts. Since the Day of Pentecost, the Holy Spirit has continually driven the Church across national and ethnic borders, from places where faith blossomed to areas where people had not heard of Christ. As the apostles fanned out, the New Testament church trained and equipped believers to cross ethnolinguistic barriers to reach the unreached.
Make it a priority
Reaching Muslims, Hindus, Buddhists, and other unreached groups in today's world requires that the Pentecostal church prioritize intentional and systematic evangelization of these groups. Because few within these people groups have ever heard and understood the gospel, there are no indigenous communities of believing Christians with sufficient numbers and resources to impact their societies.
The Assemblies of God has historically valued and nurtured the indigenous-church principle. Our initial efforts in any area focus on church planting to establish a self-propagating body of believers who will proclaim the gospel and establish the church among other people groups.
Planting indigenous churches can be a laborious process with no simple answers or easy one-size-fits-all solutions. Most unreached people groups live in hostile spiritual and physical contexts. Long-term engagement requires a degree of old-fashioned grit and determination that is possible only through complete reliance on the Lord. Long-term residency requires appropriate visas and often the establishment of practical, government-approved business enterprises. The sheer magnitude of the task requires new strategies, such as church planting by an integrated team rather than by a single individual or a family. A team can focus outreach efforts on discipling individuals, connecting new believers, planting new churches, and nurturing the growing network. In many of these regions, evangelism is illegal and must be done via one-to-one encounters. This requires a determined investment in tilling rocky ground, a dedicated effort to plant seeds of hope in the hearts of many, and the disciplined labor of discipling and nurturing converts for years.
It is not enough to commit to focused prayer for an unreached people group or send a team for 2 weeks. We must actively engage each unreached group. This requires individuals in residence among the people who are committed to working in the local language and culture on a long-term basis with the goal of planting a church and developing an indigenous, self-supporting, self-propagating body of believers. Historically, pioneer Pentecostal missionaries have led the way, making the necessary sacrifices to take the gospel to regions where there were no or very few Christians. This legacy continues through strategic endeavors like Live|Dead, which is renewing the emphasis on investing resources and personnel among unreached people groups. Pioneering individuals committed to learning strange languages, adapting their lifestyles, and changing their personal priorities are being molded into teams that will relentlessly love and boldly proclaim truth in a culturally appropriate manner to plant the Church where it does not yet exist.
Jesus offers us an invitation to "live dead" to our own comforts and share in the persecution and suffering that characterized the lives of New Testament believers. He is asking us to prayerfully walk alongside brothers and sisters in unreached people groups as they embrace the truth and join the great cloud of witnesses. Most new converts suffer social disgrace, and many will pay the ultimate price — their lives. In fact, researchers estimate that 400 believers die in the world for their Christian faith on an average day.2 That averages out to one believer every 3.6 minutes — which is less than the time it takes to read this page.
Strategically mobilize
To penetrate unreached people groups with the gospel, we must purposefully and strategically mobilize a new generation of pioneer missionaries. Missionaries already engaged in established missions ministries have the vital role of orientating national churches toward reaching unreached people groups in their countries. They already know the language, understand the culture, and have developed the necessary connections within the national church to instill both the will and the skill believers need to reach unreached people groups in their part of the world. This is the core of apostolic function. It does not require redeployment of current missionaries or cutting the support of one missionary to support another who is focused on church planting. Rather, it requires that every missionary, local pastor, and believer understands the priority to encourage, empower, train, and support the goal of reaching unreached people groups.
To challenge the American church regarding its role in reaching those who have never heard requires education and lifting the veil of misinformation. Excellent resources are available to illustrate the challenges and educate the concerned. Beyond.ag.org is a new website that provides informative profiles of the more than 230 unreached people groups with which the Assemblies of God is engaged. AGWM.com/pray and the free AGWM prayer app for iPhone, iPad, and Android highlight a specific unreached people group each day for focused prayer. Live|Dead East Africa and Live|Dead Arab World journals, websites, and Facebook pages are available to challenge believers in praying for the unreached in these areas of the world. Websites focusing on the unreached in Northern Asia (apostolos-na.org), Asia Pacific (pray4indonesia.com), and Eurasia (pray4maldives.com) are also available. Those specifically interested in the Muslim world can participate in the Jumaa Prayer Fellowship coordinated by Global Initiative (globalinitiativeinfo.com).
Embrace the Great Commission
Like the New Testament church, we must embrace the phase of the Great Commission regardless of the risk. We cannot let the possibility of suffering and even martyrdom deter us from deploying teams. We must commit to paying whatever price is necessary to reach gospel-resistant people groups with the Word of God. As Jim Elliot, one of the five missionaries who lost their lives trying to evangelize the Waodani people of Ecuador, put it, "He is no fool who gives up what he cannot keep to gain that which he cannot lose."3 We affirm this concept, and we understand that we will face persecution to reach those who are active enemies of the gospel. In addition, we acknowledge that while prison, persecution, sickness, loneliness, abuse, rape, beatings, intimidation, injustice, difficulties, and every form of spiritual attack may come, we cannot allow this to deter us from living among gospel-resistant peoples and lovingly proclaiming the good news to them in Jesus' name.
What then is required? Does this commitment to church planting require funds? Yes. Does it require prayer? Yes. But it requires much more. Pastors need to encourage individuals within their congregations to prepare themselves and invest their talents, resources, and lives in pioneer missions. The goal is to equip teams to live among unreached peoples to plant the Church. This is the essence of the Live|Dead initiative. It requires an understanding that missionaries may minister for years or even decades before they may see spiritual fruit. There will be no large crusades or crowds to report back to donors. There will be no "feel good" dollar-for-dollar projects that promise an exact return on one's investment. In God's economy, some will plant, others will water, but God gives the increase and produces the harvest. He promises that His Word will not return empty but will accomplish what He desires.
The bottom line is that we must joyfully embrace the privilege of dying to self and living our lives that Christ be glorified among all people groups in the world. We must make it our priority to cross ethnolinguistic boundaries to establish communities of faith. If you are a Bible school teacher, inspire your students to go to the neglected places. If you are a children's or a youth pastor, actively disciple your young people to take the gospel to the lost. If you are a medical worker or a builder, use your gifts and talents to establish access to unreached people groups. In doing so, you are affirming God's passion that every people group everywhere knows Him.
An old Arab proverb says, "First pick your neighbor, then pick your home." It means that the features or quality of a house are meaningless if you do not get along with your neighbor. However, for missionaries living among unreached people groups there is a deeper meaning. We chose to live among Arabs to bring blessing into their lives. That means we spend our evenings in community, visiting with neighbors. The hours of tea and endless cups of coffee while sharing our faith have drawn us deeper into relationship with Christ and strengthened our love for those around us who are spiritually lost.
Each night as I close my windows and listen to the city settle into its restless slumber, I pray for each seed of truth that was planted and each person who was a part of my day. I pray that my joy in Christ and my love for the Savior will bring hope to the sea of unreached people around me.
May God give each of us the wisdom and the courage to respond to His Great Commission — and the courage to live our lives completely for His glory.
Notes
1. AGWM Missiology UPG Working Group Defining "Unreached People Groups" and Developing an AGWM Strategy for Response. Chicago: May 14–16, 2012. 1.
2. David B. Barret and Todd M. Johnson, World Christian Trends AD 30–AD 2200: Interpreting the Annual Christian Megacensus (William Carey Library, Pasadena, California, 2001), 228.
3. Elisabeth Elliot, The Shadow of the Almighty, (New York: Harper and Row, 1958), 108.
Sarah Davis is a wife, mother of two, and follower of Christ who is learning to die to self and live fearlessly each day surrounded by the people God has called her to love.