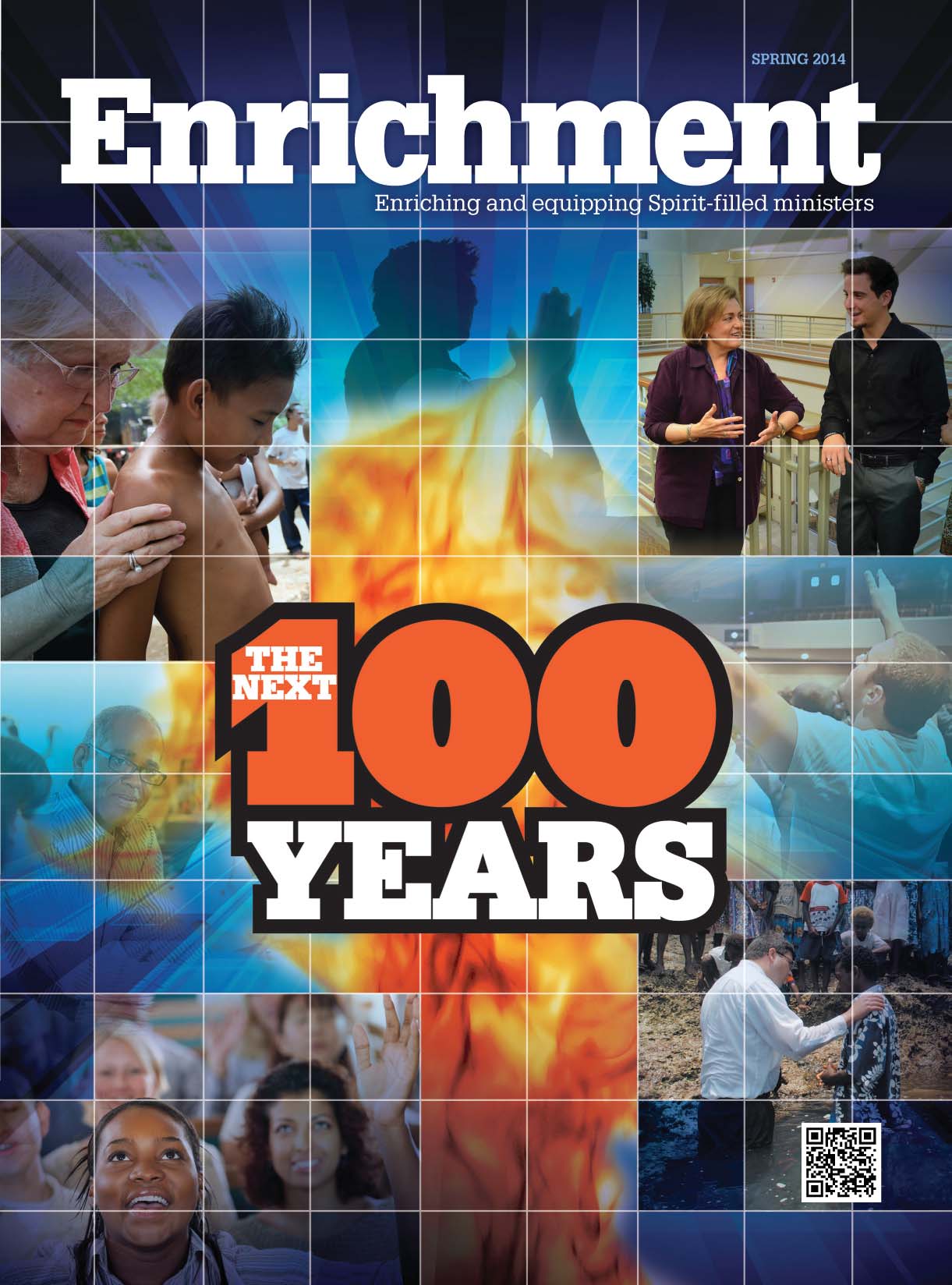 Downloads:
Let's Weep and Gnash Teeth Together
An Insight Into Communal Grief
by Shawn P. Stapleton
---
Loss and grief are part of the story of every congregation, regardless of size or location. Every congregation is a living testament of change. Many live with the results of poorly handled transitions, while others struggle with the inevitable changes brought by time: the loss of beloved leaders, the influence of technology, or the change in societal norms.
In Isaiah 43, the Lord proclaims that a "new thing" is about to occur, an event so radical that even the very representations of "danger" and "separation from God" will honor God and become part of "my people" (Isaiah 43:19–21). But before this proclamation, God says, "Do not fear. … Do not be afraid, for I am with you" (Isaiah 43:1,5).
Just like the people of God struggled with changes more than two millennia ago, our congregations today struggle with the regular and constant changes of church life — pastoral transitions, members joining and leaving, financial fluctuations, replacing one translation of pew Bibles with a new translation, replacing hymnals, adding new activities or ending ministries that have been part of the congregation's life for years. During this time of discernment, one important message a congregation can hear is the promise that Isaiah conveyed from God to the people: "I am with you."
But even with such reassurance, each change a congregation experiences — large or small — potentially inflicts a certain level of discomfort. For some members of a congregation, or for groups of members within a congregation, the discomfort from change brings about a sense of grief. This grief can prevent a congregation from embracing the Lord's injunction: "Forget the former things; do not dwell on the past" (Isaiah 43:18).
First Church of Anytown: An Allegory
We need to understand that not all changes need to be "traumatic" to add to communal grief. For instance, most congregations want new members to join them, but rarely are those congregations prepared for the probability that each new member or new family means a probable change — however slight — in the congregation.
For example, First Church of Anytown could count on a steady 50 worshippers each Sunday, and over the years these 50 people had come to know one another quite well. They socialized in the church and in the community; and, when they celebrated the life and mourned the death of a member, they also seemed to get a visitor or two who stuck around, eventually assimilating into the group.
However, when the Rev. Dr. Longwind retired from the congregation after 30 years as pastor, the congregation agreed it was time for a change. Dr. Longwind was wonderful about visiting people and was quite visible in the community, but the congregation wanted a younger, more energetic pastor to grow the congregation. After months of searching, they hired Pastor Gogetem, a 29-year-old pastor with a young family and a fiery spirit, fresh from seminary.
Pastor Gogetem was everything they had hoped for: energetic and entertaining in the pulpit, visible in the community, and charismatic enough to bring in new members, many of whom were young families. Pastor Gogetem began suggesting new music, and from time to time, even played the guitar during worship. The young children made noise and often left crumpled tissue and crayon drawings in the pews after worship. The new members did not have the blessing of sitting under Dr. Longwind's Bible studies, and so introductory Bible classes replaced the more in-depth studies. Members spent many hours in meetings discussing the need for a Christian education program for the children and the desire by some to establish a crying room or a nursery, since the noise from the children was making it difficult to hear Pastor Gogetem's sermons.
Those who were part of the congregation when it was smaller have a new and uncomfortable culture within which to exist. In this case, many in the congregation mourn the loss of closeness they experienced in a smaller community, even though the growth of the church is positive. Congregational growth came at a price, and long-time members feel like they have, in some way, "lost" their church. The ensuing grief may emerge in terse discussions during board meetings, or decreased involvement in church functions. Overall the long-time, members may feel positive about the growth, but there are also aspects of the changes that cause them grief.
Whether it emerges as apathy or hostility, grief is the source of their behavior. Too often we label those who express their grief in this way as troublemakers when what they really need is intentional space, time, and care so they can work through their grief.1 To engage an intentional grieving process with a community of people (as opposed to individual grief counseling) is to help the community remember the past without reliving it or continuing to function as if past practice will continue to work in God's new reality within that particular community of faith. Pastors and church leaders must acknowledge the events that took place and give members of the community a safe venue within which they can express their recollections and the feelings that accompany them.2
Author Jaco Hamman suggests that such a process allows for the "enfleshment" of the Lord's proclamation of hope through Isaiah. The prophet was not addressing an individual; he addressed his prophecy to a nation in grief. Like Isaiah, Hamman says, the benefit of intentionally addressing communal grief accomplishes what the Lord truly desires for His people: that they wear a crown of beauty instead of ashes; they are bathed in the oil of gladness instead of mourning; and they are draped in a garment of praise instead of a spirit of despair.3 A diagnosis of communal grief, then, requires engaging in a communal ministry of hope and a willingness to walk with one another through the very difficult steps of repentance, reconciliation, and forgiveness.
Tools for Addressing Communal Grief
Repentance
Repentance may be one of the most difficult communal tasks within Christian congregations today. As Christians, we can generally handle individual repentance pretty well, but we almost never practice communal repentance. The group of American settlers commonly known as the Puritans had a much better understanding of this practice. Horton Davies, in his book The Worship of the American Puritans, tells of the Rev. John Wilson of the Congregational church in Boston, who sailed to London in 1633 to retrieve his wife and bring her to the Colony. When his return was delayed, the congregation gathered for a day of repentance, "wholly spent in seeking the Face of God in Christ, purposing the Lord assisting to afflict their soules, and give him the honor of his All-seeingness, by a downe right acknowledgement of their sinnes."4 Research indicates that the Puritans regularly declared days of fasting and repentance in the face of difficulty, followed by days of thanksgiving in the face of blessing.
As communities of Christ followers, we must recognize that everything that happens within our communities of faith happens for a reason. Some of us may understand that purpose as the providence of God, while others may see it as pure coincidence. However, even in coincidental occurrences, we as a community have often created an environment where such things can occur.
I must note that, by saying this, I am not assigning blame. I am simply acknowledging that each of us impacts the community in some small way by our mere presence; and, if something goes wrong in the community, we all share in the effects. Repentance is our way of acknowledging, as Christian members of a Christian community, that we came to this current state of affairs together, that this current state of affairs is not what God desires for us, and that our focus is on the One who can fix the problem. Repentance, in other words, prevents us from simply casting blame on others, because casting blame always prevents the faith community from moving forward.
Reconciliation and Forgiveness
The process of moving from grief to hope in Jesus' ministry, stated in the simplest of terms, meant doing the work it took to seek forgiveness, to reconcile with one another. For today's culture, this is a hard pill to swallow. Our society has conditioned us to expect quick and easy fixes to all of life's problems, and those quick fixes rarely require any sort of personal investment that reconciliation and forgiveness require. For instance, a 2010 report from the U.S. Department of Health and Human Services indicates that one of every two people in America now take some kind of prescription medication.5 Pharmaceutical companies are spending millions of dollars convincing us that we no longer have to accept the physical and mental irregularities we once simply lived with, and — coincidentally — have produced pills for us to be rid of those irregularities quickly and easily.
The work of reconciliation and forgiveness is difficult, and no one can superimpose a timeline on it. The time it takes is the time it takes, but the result will be worth it. Here are a few key ideas a leader needs to remember when engaging in this process.
Always assume good intentions. People who make decisions in churches do not usually do so with malicious intent. If the grief-causing changes were the result of decisions that leadership made, remind people that those decisions were never designed to sabotage the congregation. In my experience, I have never run across anyone in a church who wanted anything less than what was best for the church.
Everyone is redeemable. When Jesus died on the cross, He died for every one of us. The power of His sacrifice covers all sins. Jesus calls on us to extend that same measure of forgiveness to others. If the grief-causing events were the result of sinful behavior, then we must forgive that behavior as part of this process. If the individual or individuals at the center of those events are still engaged in that behavior, then church leaders should deal with it separately. The key is to make the act of forgiveness the center of this transitional moment, just as it belongs at the center of every Christian act.
The congregation's history and identity are much more than this moment. Men and women of faith seeking the face of God formed the congregation you serve. Every prayer ever uttered continues to echo in the walls of the church. God has mapped out the future of the body of Christ. The blessings of God continue to blanket His people. Remind the people of these truths. This helps put the events or changes that have marred their recent past in proper perspective.
Shawn P. Stapleton, D.Min., has served churches in Iowa and Wisconsin. He now lives in Florida and works as a church consultant and author. He can be reached at revdocstapleton@yahoo.com.
Notes
1. Jaco J. Hamman,When Steeples Cry: Leading Congregations Through Loss and Change (Cleveland: Pilgrim Press, 2005), 68,69.
2. Ibid., 13.
3. Ibid., 85. The reference is to Isaiah 61:3.
4. Horton Davies, The Worship of the American Puritans, 1629-1730 (New York: P. Lang, 1990), 60,61.
5. National Center for Health Statistics. "Health, United States, 2011: With Special Feature on Socioeconomic Status and Health." Hyattsville, Maryland. 2012. http://www.cdc.gov/nchs/data/hus/hus11.pdf. (Accessed 5 June 2013).