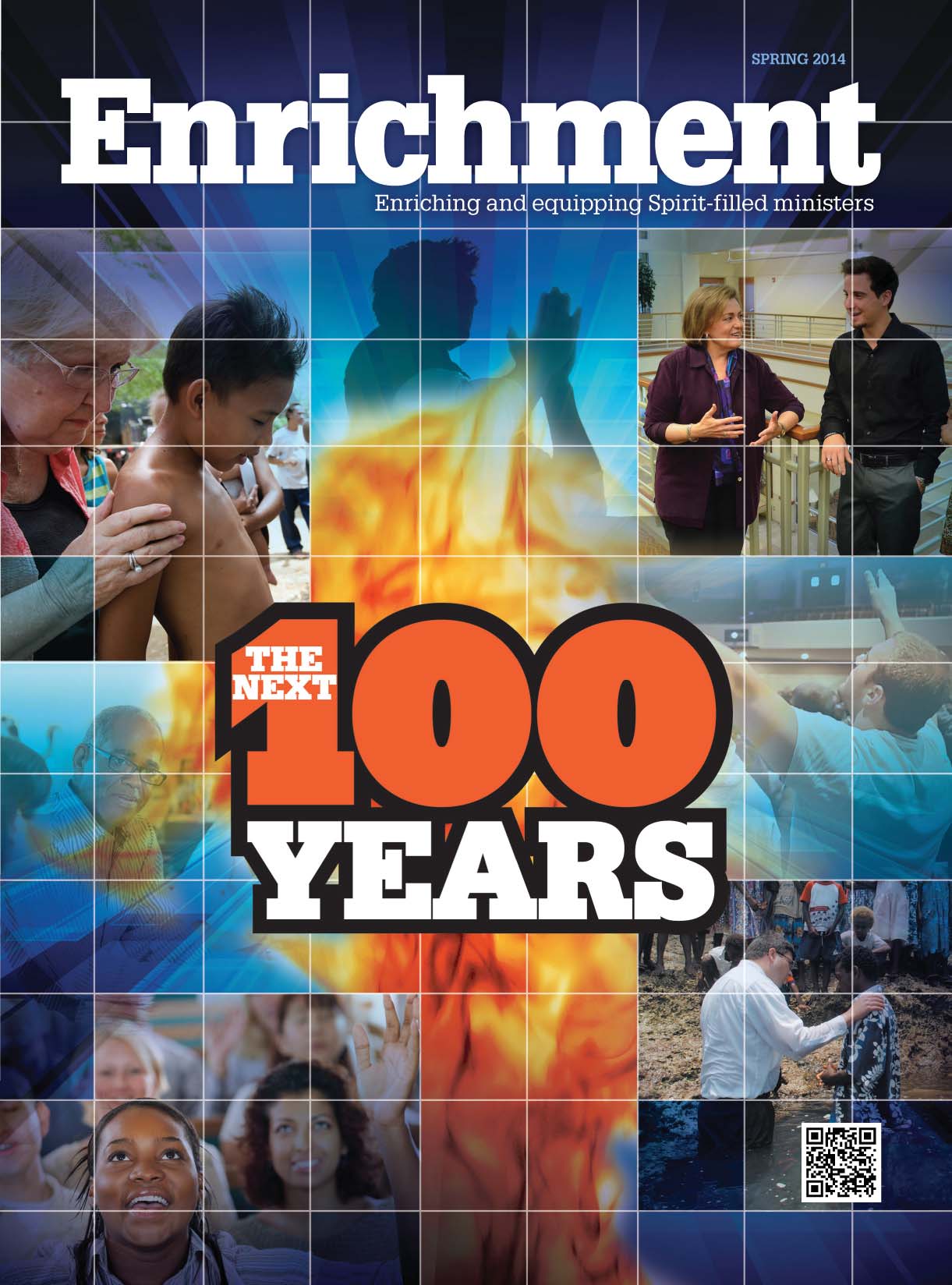 Downloads:
Evangelism
Is It Still Our Greatest Work?
by Jeff Leake
---
I was talking to someone about my oldest son, David. He had just graduated from Bible college and was dreaming of being a church planter among unreached people groups. The person I was speaking with was unchurched. When he asked about my son's aspirations, I flinched. This friend was not only unfamiliar with the lingo associated with church culture, he was also suspicious of anything religious. I am not sure he even understood what a Bible college was.
I searched for a word other than missionary to describe what David wanted to do. The word missionary suddenly sounded like I was speaking a foreign language to my friend. What would he think about my son traveling halfway around the world to proselytize people who had their own faith and perspective? It made me want to describe my son's passion in terms of some effort toward social justice or compassionate work. So I did. I explained that David was going overseas to do relief work among people who were poor and in need. That made sense to my friend, and I could see he was happy that my son had chosen such a noble profession.
I cannot help but feel, however, that I shied away from talking about missions, a fundamental part of Christianity, because of fear of cultural stereotypes. This reaction is common in our generation: to feel some degree of hesitation about the concept of evangelism in general. In my hesitation, I reduced the Great Commission into something much less controversial.
I am in favor of social justice. As a church we are active in drilling water wells in places that need clean drinking water, and in efforts to rescue women who are caught in human trafficking. In our community we have launched a nonprofit ministry called the Network of Hope, focused on bringing lasting change to the lives of individuals, families, and communities through programs that provide physical, emotional, and financial support.
But the concept of preaching the gospel to people who have never heard about Jesus is not popular within our culture. People often misunderstand, misjudge, and disapprove of this practice. And this cultural pushback we face can affect us more than we think. Without realizing it, we may undervalue the noble calling and commission to share the gospel with the lost.
So let's do an exercise in perspective. The year 2014 marks the 100-year anniversary of the Assemblies of God. Imagine how different the worldview was in our nation 100 years ago. Church attendance was approximately 50 percent.1 Biblical literacy was fairly high even among people who did not attend church. Political correctness had not even yet begun to form as a way of thinking. Most people understood the eternal realities of heaven and hell. Therefore, society expected churches and Christians to evangelize. They not only expected it, they respected it for the most part.
My grandfather was saved in the 1950s. He had been a heavy drinking, chain-smoking, angry man who worked in the coal mines. When he came to Christ, not only was he set free from his addictions, he become a volunteer preacher. On certain days of the week he would grab a megaphone and ascend to a place on the street where people could see and hear him. Then he would preach about Jesus Christ.
I am not sure that megaphone street preaching is the right method for reaching people in the United States in 2014. At the time in which my grandfather spoke, many of his hearers responded to his message. It was a culturally appropriate method of evangelism for a rural Maryland town in the 1950s. My grandfather's story of transformation through Christ was something many people could relate to. The megaphone on a street corner added to the curiosity of those who would listen. Obviously, our culture has radically changed.
As the culture changes, our methods must adapt as well. But as we search for the culturally appropriate form for sharing Christ, we can potentially fall out of touch with the mandate we have to preach Christ. We can, without knowing it, distance ourselves from the reason that Jesus died on the cross. The mission of the Church has always been to win people to Christ. Jesus' commission to His followers was and still is to make disciples of all nations.
Again, let's use the 100-year anniversary of the Assemblies of God to provide perspective and to consider again which values we continue to share with the previous generation that founded the Movement. In November 1914, at the second General Council, held in Chicago, members resolved to achieve "the greatest evangelism that the world has ever seen." This was quite a goal to set for such a small group. Yet, we could argue that together we have succeeded in reaching that target with over 66 million people worldwide belonging to an AG church.2
So what is to become of the cause of evangelism today? Do we still feel as passionately about the purpose of preaching the gospel among the unreached? If we were to reestablish the Assemblies of God in 2014, would we adopt the same goal? Would we use different words to define this mission? Are we still as convinced that this is the core of who we are as a Movement? Or has this somehow become a secondary issue for us in our generation?
When faced with these questions, the best thing we can do is go back to the founding of the Church, as recorded in the Book of Acts. Our values extend, not just from 1914, but also from the days just after Jesus rose from the dead. The raw, organic, explosive nature of the Early Church is what I long for in 2014 and beyond. I want my children and grandchildren to live the adventure of the supernatural life and missional impact described in the Book of Acts. My desire is to lead the next generation in obedience to the commands of Jesus Christ to love God, love people, and make disciples of all nations. I do not want to compromise or shrink back from the calling God has placed on us as His church. At the same time, I want to properly interpret and translate the values of the Book of Acts in a world that does not understand the Bible, its worldview, or our mission.
THE MESSAGE: JESUS IS ALIVE
The apostles' preaching centered more on the declaration of a Person and less on the description of a process of steps one takes to get saved. Before they described to their hearers the need to repent and believe, they first declared who Jesus was and what He had done. The open declaration of the fact God had come in the body of Jesus, died on the cross, and then conquered death was the centerpiece of what they proclaimed to the world.
Evangelism begins with the simple declaration of Jesus Christ. Too often we reduce the gospel to steps someone takes to get right with God. But before we begin to explain what they need to do, we need to declare who Jesus is and why He is different from anyone else who ever lived. This message stays relevant in every generation. So many other concepts can cloud the perspective of our hearers. The clear and compelling declaration of Christ cuts through everything else to touch the heart and ignite faith within the human spirit.
Paul describes the core of his ministry: "I am obligated both to Greeks and non-Greeks, both to the wise and the foolish. … For I am not ashamed of the gospel, because it is the power of God that brings salvation to everyone who believes: first to the Jew, then to the Gentile" (Romans 1:14,16). Read that part again, "It is the power of God that brings salvation to everyone who believes" (emphasis mine).
The good news of who Jesus is encompasses the power of God. When we speak it out loud it ignites something in the world. Without our declaring the gospel there is a lack of power to do anything significant. When we declare Jesus, we release power to transform lives and change eternities. Paul said we owe this to the world we serve. We need to preach the good news of who Jesus is, because speaking this to others releases the power of God that brings salvation.
Our gospel cannot just be actions. It has to be words. The words of the gospel carry the power of a risen Jesus.
Consider the radically restrictive strategy of Paul's preaching ministry when he said, "I resolved to know nothing while I was with you except Jesus Christ and him crucified. … My message and my preaching were not with wise and persuasive words, but with a demonstration of the Spirit's power, so that your faith might not rest on human wisdom, but on God's power" (1 Corinthians 2:2,4,5).
There are two polar opposite mistakes we can make in this regard.
1. Cultural Irrelevance. It is not enough to preach the gospel. We must interpret it and explain it in a way that every generation and ethnicity understands it. Paul said we owe Greeks and non-Greeks alike. Every culture, generation, and ethnicity needs the gospel explained in a way it can relate. Missionaries understand this. They take great pains to learn the language, be aware of the local customs and history, and process the sensitivities to various cultural taboos. So much has changed in the U.S. over the past few decades, and this requires us to learn again how to be clear and compelling in communicating the gospel.
2. Christless Christianity. It is also not enough just to understand the culture. We can modify our dress, adjust our language, utilize every form of available technology, and lead the way with loving action. But if we do not declare Jesus to people, we are failing to give them our most important possession. We can be relevant and powerless, and that approach will change nothing. We need both.
New Testament ministry requires that we make Jesus central to everything we say and do. Eternities depend on our proclaiming Christ. Transformation can happen only through an encounter with the risen Jesus and by faith in His finished work.
I love what Pope Francis said in his first Mass on March 14, 2013: "We can build many things, but if we do not confess Jesus Christ, nothing will avail. We will become a compassionate NGO (nongovernment organization) but not the Church, the bride of Christ."3
THE MISSION: MAKE DISCIPLES
Ed Funk grew up in a broken family and soon took to using and selling drugs. In fact, he was probably the leading drug dealer in Hanover, Pennsylvania. One Sunday morning he awoke feeling a deep sense of emptiness in his spirit. The night before he had a one-night stand with a backslidden girl who had, in the past, attended Freedom Valley Worship Center (Assemblies of God) in Gettysburg, Pennsylvania.
"I just want to kill myself," Ed muttered aloud that morning. "I hate my life."
She overheard him whisper this to himself and she offered some help. "I know where you can get some help. There is a church in town that will tell you about Jesus Christ. He is what you need in your life." Then she added, "I'm not going with you because I'm not ready to get right with God. But you can go; it's what you need."
That day Funk went to church. He heard about Jesus who died to pay for his sins. The church explained how Jesus is alive and that He wants a relationship with us. The church further explained to him how Jesus forgives and offers us an opportunity for a new life. Funk could not resist this message. He chose that day to give his life to Christ.
This was the beginning of a new season in his life. He entered a recovery home to get off of drugs. The people at the church poured into him to help him learn what it was to walk with God. Funk began to grow in God. He eventually became the leader of the recovery home and felt a call into full-time ministry. After several years of faithful service, he planted a church in the North Borough's section of Pittsburgh. Once he led people down a path of addiction; now he leads them to find life in Christ.
This story could be told millions of times. Jesus saves. He redeems broken people. He restores them to lives of purpose. He uses us to make a difference in the world. This is the reason why Jesus came and endured the brutality of the Cross. He came for people like Funk. Everything Jesus did while here on earth, He did for the purpose of saving people.
Luke chapter 19 records when the tax collector, Zacchaeus, encountered Jesus Christ and was changed. Zacchaeus' life is the perfect representation of what the power of the gospel can do. Jews considered tax collectors unredeemable. Not only did they cheat their own people, they did it on behalf of Rome. Jesus entered this wicked man's house and invited him into relationship. Zacchaeus' encounter with Jesus changed him completely. He went from taking from others to giving back to them, from hoarding to abundance, and from hiding to visibly aligning himself with Christ.
Zacchaeus' transformation is a vivid example of why God came in the body of Jesus. In fact, when some questioned Jesus about why He would enter the home of such a sinful person, Jesus stated: "For the son of man came to seek and to save the lost" (Luke 19:10). Jesus came to change the world. But He came to do it one life at a time. He wants to take tax collectors like Zacchaeus and turn them into people who start to think like, act like, talk like, and live like Jesus.
An incredible simplicity is involved in this kind of focus. Disciple making is a one-life-at-a-time strategy. It involves love, time, and relationship. We measure it in individual transformation. When we practice disciple making, we are participating in changing the world. But this kind of global transformation happens slowly, from the inside out, one life at a time.
The temptation is to try to invest in faster or larger solutions to the world's problems. And we should consider how we can be involved in ending systemic and global injustices, and in initiating the change that can alter families and cities. But we can never afford to miss the simplicity of the life-to-life work of helping individuals become fully devoted followers of Jesus. This was Jesus' mission and it must be ours as well (Matthew 28:19,20). To paraphrase: Nations will change as God transforms individuals into fully devoted disciples of Jesus Christ.
THE METHOD: PLANT CHURCHES
Let's go back to my premise. Is evangelism still our greatest work? Will the next generation continue with the vision to see the "greatest work of evangelism the world has ever seen"? Will my son's generation live out the adventure of following and proclaiming the Jesus in the power of the Holy Spirit as described in the Book of Acts?
If so, we must return to the simplicity of the ministry modeled for us there.
Place a priority on effectively preaching the good news that Jesus died and now lives to biblically transform culture.
Never forget that Jesus came to change the world one life at a time.
Remember that the primary method through which Jesus does His work is through the planting and functioning of the local church.
I agree with Bill Hybels, "The local church is the hope of the world."4 Jesus' primary method of bringing change to the world is through His people, the body of Christ. Whatever the living Jesus is doing right now in our world He is doing through His church.
Most of us are familiar with the adage, "It's the message that is sacred, not the method. The method can change, but the message remains the same." I agree with that statement with one exception. The only sacred method is the planting and functioning of life-giving healthy churches. Jesus said, "I will build my church, and the gates of Hades will not overcome it" (Matthew 16:18).
In the Book of Acts the apostles declared that Jesus had risen from the dead. Miraculous signs and wonders followed this message as Jesus gave convincing proof He was alive (Acts 1:3). Thousands were transformed as they put their faith in Christ. Those who were saved became part of new church plants functioning as the body of Christ reaching their cities with the love and power of Jesus Christ.
If we are going to continue to be a part of the greatest movement of evangelism the world has ever seen, we must place a priority on planting new churches.
In 1996, my primary concern was for the health and advancement of my congregation. We had grown and yet were landlocked with no easy solution to expand. God spoke to me that He was allowing our geographic limitation so we could see a larger vision.
I felt the Holy Spirit say to me, "If I provide you with property and money to expand your church, and your congregation grows into the thousands, it will not solve the larger problem of living in a city (Pittsburgh) filled with communities that need a life-giving, Spirit-empowered church."
I embraced the challenge to make planting churches the first priority of my ministry. Since that time, we have planted 21 new churches, most within our own city. The total number of adherents (in all of these churches) has increased more than 7 times over the years. And each new church plant has a pastor and a ministry presence within its city or community.
Timothy J. Keller in his book, Center Church: Doing Balanced, Gospel-Centered Ministry in Your City, observes:"The way to grow the number of Christians in a city is not mainly through church renewal but through church planting. … Studies confirm that the average new church gains one-third to two-thirds of its new members from the ranks of people who are not attending any worshiping body, while churches over 10 to 15 years of age gain 80 to 90 percent of new members from transfer growth from other congregations. The average new congregation brings new people into the life of the body of Christ six to eight times the rate of an older congregation of the same size."5
It makes sense to engage with Christ in a massive wave of new church planting. Why not initiate a new wave of evangelism for this generation and unleash a new wave of church planting for the year 2014 and beyond?
CONCLUSION
I believe that the next 100 years for the Assemblies of God can be just as explosive and powerful as the first 100 years. Jesus is alive. He continues to be active in the world giving proof of His resurrection. The Holy Spirit is as present in our world as He was in the Book of Acts. The harvest is still ripe and ready for the taking, and we still have the same need for workers willing to go.
Why not believe for a fresh wave of Holy Spirit empowerment? Why not carry the vision forward to be a part of the "greatest evangelistic movement the world has ever seen?" Is there anything more attractive to live for? This is the heritage I want to pass on to the next generation. Preach the gospel. Make disciples. Plant new churches.
Let's change the world, one life at a time through the power of Jesus Christ. This is what it will take for evangelism to remain our greatest work.
Notes
1. Timothy Keller, Center Church: Doing Balanced, Gospel-Centered Ministry in Your City, (Grand Rapids: Zondervan), chapter 29.
2. PDF (accessed 15 August 2013).
3. Edward Pentin, "Pope Francis: "If We Don't Confess Christ We Become Just a Compassionate NGO" National Catholic Register, March 14, 2013. (accessed 15 August 2013).
4. Bill Hybels, "
The Local Church Is the Hope of the World
" (accessed 15 August 2013).
5. Keller, chapter 29.