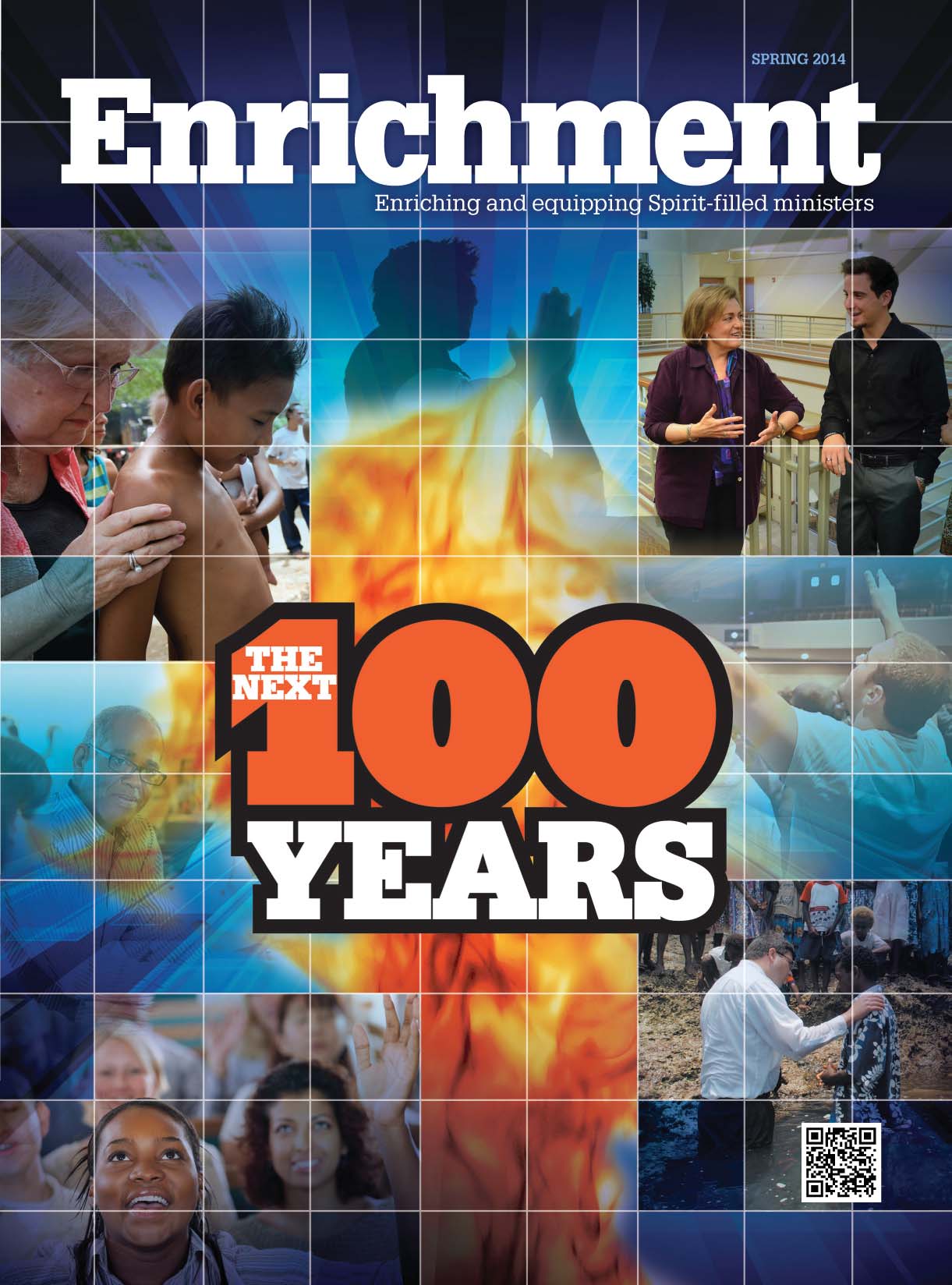 Downloads:
Church Lock-ins
Lock-ins expose a church to potentially significant legal liability.
by Richard R. Hammar
---
The twentieth century witnessed the emergence of a church activity — the all-night lock-in. It is important, however, for church leaders to recognize that lock-ins expose a church to potentially significant legal liability. This article will review several recent cases involving lock-ins, review the main theories of church liability for injuries occurring at such events, and address ways churches can manage those risks.
Case Studies
Consider the following illustrative case studies depicting deaths and injuries occurring during church lock-ins.
Case study: Two minor boys (the "victims") attended a "Youth Bash New Years Eve Lock-in" at their church. The church's youth pastor sponsored, planned, and promoted this event. More than 100 young people attended this event. Several "competitions" occurred throughout the evening, including a "food testing" game involving consuming offensive substances. The victims consumed some of the food at the youth pastor's urging and became violently ill. Their parents sued the youth pastor and church for battery, negligence, and emotional distress. A jury found in favor of the victims and awarded over $100,000 in damages against the youth pastor and church.
Case study: The courts convicted a church's youth pastor on two counts of first degree sexual abuse of a minor, and he was sentenced to 10 years in a state penitentiary. One count involved the 12-year-old daughter of the church's senior pastor. This victim participated in a Friday-night lock-in activity at the church with other members of the youth group. As part of the event, youth group members stayed in the church overnight, participated in meetings, played basketball, and watched movies. At some point in the night, several of the children attending the event gathered in a church classroom to watch a movie. The youth pastor invited the victim to lie next to him during the movie. The victim claimed that the youth pastor repeatedly kissed her and touched her under her clothes, including beneath her underwear. She also alleged that she tried to stop him from touching her, but she was unable to do so.
Case study: A youth pastor took several members of his church youth group to an overnight lock-in at a church several miles away. The next morning the youth pastor drove the group back to their home church. En route, the youth pastor fell asleep at the wheel due to sleep deprivation, ran off the road, and crashed. One minor was killed, and all the others injured. Parents sued the youth pastor and his employing church for gross negligence. The plaintiffs also sued the church board members, claiming that they were personally liable on the basis of gross negligence.
Case study: A mother alleged that a Sunday School teacher sexually molested her minor daughter on two occasions. One of the incidents happened during a lock-in on church property. During the lock-in, the teacher and members of his Sunday School class stayed at church all night, watching movies, and playing games. The victim claimed that while she was sleeping in the middle of the room, the teacher began fondling her under her blanket. When the girl's mother arrived in the morning to pick her up, she found the teacher sleeping next to her daughter, sharing her blanket. The teacher was later sentenced to 20 years in a state penitentiary.
Relevance to Church Leaders
The cases summarized above demonstrate some of the risks associated with lock-ins. Two of the most significant risks are sexual molestation and personal injuries. Here are some steps church leaders can take to reduce these risks:
1. Board approval of all activities. The senior pastor and church board should approve all games and activities that will be conducted during a lock-in. Youth leaders should not have the unilateral authority to expose minors to games or contests involving an excessive risk of personal injury.
2. Prohibit games and competitions that are unsafe. Churches should not tolerate games and activities that create an unreasonable risk of personal injury, no matter how appealing they may be to minors participating in the lock-in.
3. Parental permission. Have parents sign permission slips that describe the activities leaders will conduct during the lock-in. Permission slips also should contain parents' contact information (home and cell phone numbers, etc.), as well as the designation of a staff member to make emergency medical decisions in the event they cannot locate a parent.
4. Gender segregation. Churches that conduct lock-ins for both male and female high school students run the additional risk of sexual contact among the students themselves. Churches can only manage this risk by strict segregation of male and female students, and continuous supervision by an adequate number of adult leaders. Churches should consider conducting same sex lock-ins.
5. Lowest risk. Some lock-ins are inherently safer than others. For example, lock-ins that restrict participants to young girls, and limit supervisors or chaperones to adult females (including several mothers), in most cases would be safer than lock-ins with male and female adolescent participants.
6. Adequate supervision. It is essential for a church to provide adequate supervision during a lock-in. If the event lasts all night, then adults must supervise the group all night. They can divide the responsibility by assigning adults to different "shifts." But, a minimum of two adults must be awake and "on duty" at all times. Anything less will expose participants and the church to an unacceptable level of risk. If young children are present, make sure to thoroughly inspect the area where the lock-in will occur to remove any toxic or dangerous substances or devices.
7. Restrict isolated areas. If possible, lock remote and isolated areas of the church.
8. Check with other local charities. It is a good practice to check with other charities in your community to see what precautions they use when conducting lock-ins. For example, consider contacting the Boy Scouts and Girl Scouts and the YMCA and YWCA. Make a written summary of the precautions these other groups follow, and align your practices with the "community standard." Note the adult to minor ratios they follow, as well as procedures to manage risk.
Key point.Remember, a church is not a guarantor of the safety of minors. But, it must exercise reasonable care when conducting activities involving minors. Reasonable care simply means complying with a community standard of care as evidenced by the practice of several charities in the area. Using local affiliates of national youth-serving charities is the best option, since some states define the standard of care with reference to a "national" standard.
9. Videos. As the cases summarized above demonstrate, acts of sexual molestation during lock-ins often occur when the group is watching videos in the dark. Churches can easily remedy this risk by leaving lights on when showing videos, and prohibiting adults from lying next to minors. Be alert to the use of blankets to conceal acts of molestation.
Key point.It is difficult, if not impossible, to adequately supervise a group with the lights turned off. A church can reduce the risk of molestation, and other injuries, by leaving lights on while showing videos. This will also reduce the risk of children wandering away from the group in the dark, either intentionally or accidentally.
10. Unauthorized departures. It is essential for supervisors to know if a minor has left the church building during a lock-in. The church is legally responsible for the care and supervision of minors until it returns custody to a parent or guardian at the end of the event. If a teenager sneaks away during a lock-in for a rendezvous with a friend, the church is responsible for whatever injuries may occur. Churches must take steps to prevent such unauthorized departures from happening. These may include some or all of the following:
Conduct periodic "roll calls." Read each name on the roster of participants and make sure they are all present.
Keep the group together at all times, with constant monitoring by at least two adults.
Monitor exterior doors.
Pay special attention to use of restrooms. This excuse provides minors with an opportunity to leave the group, and the church.
11. Avoid power imbalances. It is unwise to have minors of significantly different ages at the same lock-in. Power imbalances can lead to acts of sexual victimization of younger children, as well as a greater risk of injuries caused by "roughhousing."
12. Encourage disclosures of misconduct. Encourage participants to report any inappropriate behavior that occurs during the lock-in to the senior pastor or any other staff member, as well as parents.
Key point.As the cases summarized at the beginning of this article illustrate, personal injuries and incidents of sexual molestation can occur during church-sponsored lock-ins. These are risks that church leaders must take seriously. Churches should not view adequate safeguards as nuisances to be ignored, but rather as essential measures to ensure the safety and well-being of minors whom parents have entrusted to the church's care. If the church cannot implement meaningful and effective precautions, then the church has no alternative but to discontinue lock-ins.
13. Restroom breaks. Restroom breaks present a significant risk. Appropriate safeguards will depend on the layout of the church and the age of the minors. Churches must not allow children to wander off to a restroom alone, or with one or more older children.
14. Screen workers. Screen all adult workers. Hopefully, the church already has implemented a screening program for persons who will be working with minors. The church should prescreen, according to the church's policy, every person who assists as a supervisor or chaperone at a church-sponsored lock-in. At a minimum, such screening should include a written application; an interview; references from other churches or other charities in which the applicant has worked with minors (teaching, coaching, mentoring, etc.); and a criminal background check.
Churches can reduce the risk of incidents of sexual molestation by adopting a policy restricting eligibility for any volunteer position involving the custody or supervision of minors to those persons who have been members in good standing of the church for a minimum period of time, such as 6 months. Such a policy gives the church an additional opportunity to evaluate applicants, and will help to repel persons seeking immediate access to potential victims.
Another excellent practice is to require at least two adults to be present (and awake) at all times during a lock-in.