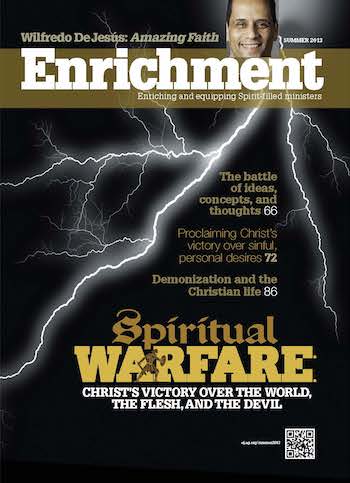 Downloads:
SIDEBAR: Points of Intercession for Proclaiming Christs Victory and Kingdom Over Unjust Social Systems
by Elizabeth Grant
---
Here are some strategic points for spiritual warfare when God's people face systemic injustice in fulfilling the Great Commission.
For God-given favor and prerequisite relationships with government officials, agency leaders, local people of authority, pimps, madams — anyone who controls systems of injustice on local, regional, and national levels.
For the salvation of men and women in high places who are perpetuating systems of injustice.
For bringing down political, economic, legal, and physical strongholds that control thousands in our cities whom Christ came to set free.
For supernatural protection over believers called to bring Jesus to those whose lives are controlled by organized crime and evil systems.
For discernment for godly leaders to be Spirit-led, strategic, and anointed to proclaim Christ's victory over specific bastions of darkness in their cities.
For a growing army of courageous men and women of God who will be led of the Spirit in spiritual warfare and unflinchingly obedient to proclaim Christ's victory.
A. ELIZABETH GRANT, Ph.D., Springfield, Missouri