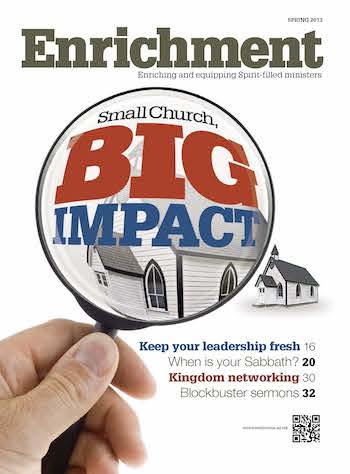 Downloads:
Memoir of a Pentecostal Minister
This author transparently shares major issues he faced on staff of two churches and how God brought him to a place of healing.
by Marcus Tanner
---
It Almost Killed Me
A parishioner stood in a business meeting and angrily yelled, "If we vote no on this, I want everyone's resignation." He was not on the church board; he was not a paid minister on staff; he was … well, a patsy. Other prominent members of the church were equally upset about what was happening, but he became their spokesperson. On Easter morning I, along with the senior pastor and every staff pastor, publicly resigned. One after another we read our resignation letters. The senior pastor was last. After he read his, people stood up, shouting they were leaving too.
The result of that day: all of the pastoral staff resigned, eight of the 10 board members resigned, and about half the church left. I was out of a job; my wife was 7 months pregnant with our second child; we had just bought a house; and we were scared. We lived 400 miles away from any family. It seemed as though we had been blacklisted by our denomination. And physically, I was in the poorest health I had ever been.
Thinking about it now, it seems a number of experiences contributed to my poor health, not just the split. It seemed my entire ministry had been stressful, but the last 3 years had been especially so. I had gained a significant amount of weight. About a year before the split, doctors hospitalized me because of chest pains. Emotionally I was spent. I was angry, bitter, and had a lot of unforgiveness. Spiritually I was defeated.
How I Ended Up in This Place
I will describe my last two positions and what led me to that fateful Easter. We served in a church in the Southwest when we made a move back to the eastern side of our home state. We were excited. We had spent a week at the new church before deciding. We felt a connection to the pastor and his family. The dynamics were a little unusual, but we felt we could handle them. We grew to love the church and the students in our youth ministry.
We connected with families in the church. We established a relationship with our pastor and his family, and to a large extent were successful. We established relationships with other ministers in the area, churches in the area, and the schools. About a year into our ministry, there seemed to be some struggles between the senior pastor and the church. I chalked them up to normal, relational ebbs and flows in ministry. But the struggles got worse. Prominent members forced him to leave.
My training told me I was supposed to resign, offer to stay during the transition, and help any way I could. I was happy to do so. My wife and I had grown to love the people, our ministry, and the area. Should I keep an eye out for open positions? Will the new senior pastor want me to stay? How long do I have? I wanted to stay at the church, but the uncertainty led me down a different path.
I contacted my district official for advice. He suggested a youth pastor position that had opened in the city adjacent to ours. He encouraged me to talk with the senior pastor. I did. I didn't want to leave my church or position, but I could not stand not knowing. Some might call that a lack of faith. I accepted the position.
One stipulation from the new church was that we buy a house. They agreed to help us find one and help us with a down payment. We moved the weekend I graduated with my bachelor's degree in church ministries. The church we transitioned to was a large and historic church for a number of reasons. It had just been through a devastating experience that took its toll on several families and the church as a whole. In the meeting with the pastor, before our official interview, I asked him about his plans. Did he plan on leaving soon? He and his wife were, still are, great people, but the experience they had just come out of depleted them. Six months after he hired us, he resigned.
New church; same problem. For us the problems were compounded. We had just bought our first home at the insistence of the church and pastor. Since this was a larger church they had an associate pastor who took charge during the interim. We offered our resignation, but the church did not accept it. About 2 months after the senior pastor left, the church hired a new one. A week or so after they hired him, a board member approached him about merging the church with another church in the same city.
I thought this seemed like a Kingdom idea. Relationally and emotionally, it was a horrible idea for this well-established historical church. We checked in to the viability of this idea. After this initial inquiry, we would hold a business meeting to vote on an additional process. There were many meetings with a lot of people. Unfortunately, there were also secret meetings. The families, whose church history was grounded there, hated this idea. I cannot describe the behavior and activities my family and all the pastoral staff were subjected to during this time. The district leadership got involved and ran the business meeting.
At the meeting, the church allowed people who had not attended the church in years to vote. There was yelling, crying, and people said hurtful things. For my wife and me, it was traumatic. Just before the leadership was ready to take the vote (we were voting on a process, not the merger), one parishioner stood and demanded the resignations of the pastoral staff if the vote was no. When they counted the ballots, it was 49 percent yes and 51 percent no. Two weeks later on Easter, we resigned.
Although the other pastors attempted to be voted in at the potential merger church, we did not feel connected to any group. The church voted no on calling them. So the pastors and the splintered group started another church, which today is growing, strong, and healthy.
My Healing Choice
My family felt alone. The church forced us to resign; we had no connection to any group; we had not left our previous church well; and the district now labeled us as troublemakers. Youth worker friends said, "I'm praying for you," and "If you need anything …," but for the most part those were just words. My wife gave birth to our first son and second child. My wife was able to go back to work rather quickly, which was good; we needed the money.
I tried to stay involved in ministry. The youth network I had started had been meeting for almost 2 years and was a great place to meet other youth workers, but they did not understand how to help us. I remember distinctly the day I thought I would try to pray. I had just put my son down for his morning nap (I was Mr. Mom). I went to the backyard with my Bible and cup of coffee. I was angry and bitter.
For the first time in a long time, God's presence was real. He spoke to my spirit about my anger, my bitterness, my desire to leave ministry, and He challenged me to make a healing choice where my experiences could be used to help other ministry families. We did. Over the next 6 years, we moved a few more times, and I finished my master's and doctorate degrees. We started HealingChoice™, a ministry that provides pastor care to ministry families, by helping them develop healthy relationships, healthy families, and healthy ministries. During those 6 years I worked on myself. I was still involved in ministry and began to travel to other churches and groups to talk about my struggles.
Practical Advice
The foundation of everything we do is relationships (John 13:35). God created us for relationships. Broken relationships require forgiveness; otherwise, anger and bitterness destroy our life, spiritually, emotionally, and physically. Without the desire for relationship, there is no need for forgiveness. Some have said, "I don't have any desire for relationships with others." As I work with them, what I find is they have a deep desire for relationship; they just do not want to be hurt again.
I hope I never experience hurt again but the truth is, I will. The question is: What will I do with my hurt? Will I allow it to grow on me like a leprous disease? Will I choose to heal and use my hurt to help others? I choose the latter. It took time to understand that God uses our adversity to create character in us and that He then uses character to bring healing to others. Consider the many people in the Bible who allowed God to use their adversity to create character, which in turn brought hope, help, and healing to others. Do you think Joseph, Moses, and Job were not hurt by their experiences? What about David? The organized church crucified Jesus. I love Joseph's response to his family, "You intended to harm me, but God intended it for good to accomplish what is now being done, the saving of many lives" (Genesis 50:20). Job also was hurt in a different way, but his human behavior was similar: he was angry. When friends and family counseled him to curse God and die, he said, "When he has tested me, I will come forth as gold" (Job 23:10).
Being hurt, especially by those you love and care about, is not easy. The first step is facing the thing that causes you pain. As you face that thing, that person, literally or figuratively, forgiveness is key. Agnes Sanford said, "As we practice the work of forgiveness, we discover more and more that forgiveness and healing are one." Forgiveness may be an event and/or a process. If it becomes a process for you, most likely you need to do the following:
If possible, take time away from the situation, allowing for a new perspective.
Surrender spiritually and seek the Lord. A really tough thing to do, especially when you are angry with God (see Psalm 46:10; Isaiah 55:2,3; Jeremiah 29:13,14).
Continue communication with God, even when it seems forced.
Yield to Him. As both a noun and verb, yield can mean "produce." God can use your adversity to restore you, to produce character in you (see Jeremiah 15:19; 30:17; James 4:8).
Be authentic about your situation. In the church we often think not talking about it is better. I disagree. Holding your hurt inside does nothing but create a foothold for the enemy. I recommend talking to someone who is qualified to understand the difficulties and uniqueness of ministry work.
Learn to work through the emotions connected with your hurt. We never truly forget, but we can stop allowing hurt to have control over our lives (see Isaiah 43:18, THE MESSAGE).
Don't give up. Being hurt, especially in the church, makes it easy to say, "This isn't me. I can do something else that would be better for me and my family." I took a risk. I allowed God to use my hurt and pain to help others.
Be tenacious with your healing. Time alone does not heal all wounds, but it helps. It has been 6 years since that split. I still recall little details about it. Because I have been insistent about my healing, I have a new perspective on it. You will have bad days, and you will have days when you want to give up. Determine to get back on track.
I am taking it out of context, but I love this quote by Helen Hayes: "The good die young but not always. The wicked prevail but not consistently. I am confused by life. …" The apostle Paul was also confused at times, so we should also expect to be confused by circumstances that come our way. Hayes found her solace in the confines of the theatre. Find yours in the understanding arms of our Savior.
Marcus Tanner, Ph.D., is an Assemblies of God minister, program director for University Studies program in the Office of the Provost/Division of Undergraduate Education and Student Affairs, Texas Tech University, and president HealingChoice, Lubbock, Texas. Visit his website: http://www.healingchoice.org/.