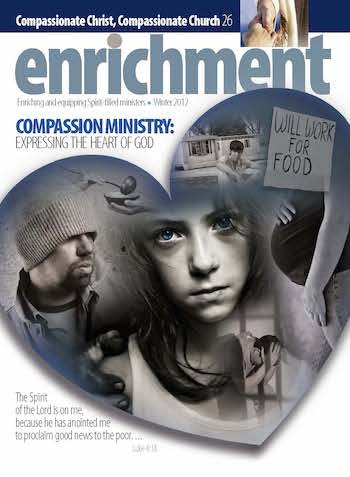 Downloads:
The HIV/AIDS Epidemic
Who Will Cry For Me
by Joann Butrin
---
Lanni lay still in his hospital bed. He could almost feel his body destroying itself. I wonder when I will die, he thought. How much longer will it be? Where will I go? What will it feel like? Then the thought came again and again, I wonder who will cry for me? A tear slid down his cheek as he found no answers to the questions that haunted his long days and sleepless nights.
Lanni is a young man with AIDS. He is in a part of the world where anti-AIDS drugs are unavailable. He will die. Who will answer his questions? Will he take his last breath thinking his life had no meaning and no one will notice his passing? Will he die without hope for life after death?
Lanni's questions do have answers. However, few messengers seem willing to take the eternal message of Christ's love and peace to persons dying with AIDS.
When is the last time you thought about someone with HIV/AIDS? Most likely it is not on your radar screen unless someone near you is affected by it. Yet, how many people like Lanni are in your community? How many relatives of people like Lanni are in your community or even your church?1
It is estimated that 33 million people are living with HIV/AIDS. Last year nearly 2 million people died of the dreaded disease. The estimated number of children living with HIV increased to 2.5 million in 2009.2
The HIV/AIDS epidemic continues to snuff out the lives of people far too young to die. It continues to ravage entire communities, wiping out those who are able to work, bear children, or continue a family name. Economies are continuing to decline.
Sub-Saharan Africa still bears an inordinate share of the global HIV burden. Although the rate of new HIV infections has decreased, the total number of people living with HIV continues to rise. In 2009, that number reached 22.5 million, 68 percent of the global total. Sub-Saharan Africa has more women than men living with HIV. The estimated 1.3 million people who died of HIV-related illnesses in sub-Saharan Africa in 2009 comprised 72 percent of the global total of 1.8 million deaths attributable to the epidemic.3
Only about 42 percent of the estimated 33 million people living with HIV have access to life-prolonging drugs. Though the overall numbers of newly infected people are declining, the pandemic continues to garner worldwide attention.
When you read Lanni's story, did you think, This is happening somewhere else? Yes, Africa is the hardest hit and continues to struggle with the deadly disease. Latin America and the Caribbean continue to have a high prevalence of HIV/AIDS. India, China, Eastern Europe, Central Asia, and Asia are seeing an increase of HIV in certain populations. The Pacific Island of Papua New Guinea has an increasing epidemic as well. But AIDS is also here in the U.S. Researchers estimate that 1.5 million people in the U.S in 2008 were living with HIV/AIDS. There were 26,000 deaths due to AIDSin 2008. Researchers also estimate that 56,000 people were newly infected with HIV in 2008.4
Why the Concern About AIDS?
When you consider other debilitating illnesses and the vast number of those who die from these conditions, you might think, Why the concern about AIDS? The statistics on HIV/AIDS are impossible to comprehend. Every day 8,000 people die from AIDS. Every 6.4 seconds, someone is infected with HIV (World Health Organization statistics). Treatment with antiretroviral medications (ART) does not cure AIDS, but it has greatly extended the life expectancy of people in the U.S. living with HIV/AIDS.
Unfortunately, there is an apparent lack of urgency in the church's response to the HIV/AIDS pandemic. Rather than urgency, we could better describe our responses as complacency, apathy, and denial.
Why the Church Is Absent
The church is not on the forefront in addressing the needs of the populations affected by HIV/AIDS. Even prior to the widespread use of antiretroviral drugs, when many people were dying horrific deaths from AIDS, mostly secular groups offered care. Churches were noticeably absent. The church may not be present in this crisis for three main reasons.
The stigma of AIDS
The first reason for the church's lack of response to those with AIDS is the stigma connected with it. We typically brand people with HIV/AIDS as homosexuals, drug abusers, or sexually promiscuous. We judge their actions. We believe they are getting what they deserve. Such an attitude builds barriers and feeds fear, condemnation, even hatred. It certainly does not facilitate cooperation, caring, helping, and healing.
Fear and ignorance
A second reason is a fear of becoming infected and/or a fear of the unknown. Though education about the transmission of HIV/AIDS and the impossibility of becoming infected by casual contact is widespread, many people believe there are unknown issues we do not fully understand about the illness. They are reluctant to be close to anyone with this stigma-laden disease. Recently, a study in England among young people showed that although they are informed about how HIV is transmitted, 73 percent of the young persons said they would not drink from the same glass as someone who is HIV positive.5
Since most ministry situations involve casual contact with persons with AIDS, there is no risk of acquiring the disease when offering help, comfort, and spiritual care. HIV is not spread by:
shaking hands, touching, or hugging.
kissing on the cheek. (Lip kissing is thought to be safe, too.)
using the same eating utensils.
riding in a crowded bus or car.
swimming or bathing together.
being in the same room.
bites from mosquitoes or insects.
Researchers find highest concentrations of HIV in blood, semen, vaginal secretions, and breast milk of infected persons. Though researchers have found small amounts of HIV in other body fluids, such as saliva and tears, it is not in high enough concentrations to cause infection. Research has never shown that these body fluids transmit AIDS.
HIV is transmitted from one person to another by:
sexual intercourse with a person infected with HIV.
an injection with an HIV-contaminated needle (also contaminated dental equipment).
circumcision or piercings from an HIV-contaminated knife or needle.
receiving a blood transfusion or blood product that contains HIV.
an HIV-infected mother giving birth to a baby who may then be infected before or during birth.
breast-feeding from an HIV-infected mother.
In North America, the most common way HIV is spread is through sexual contact and sharing intravenous needles.
Most people are not comfortable discussing the possibilities of death and would rather avoid the discussion than confront the realities. Howard Mueller, in AIDS: A Christian Response, says, "When reality is too threatening for our minds and emotions to handle, we instinctively turn off, avoid, deny, or claim that the truth is exaggerated or wholly false."
Judgmental attitudes
The third reason the church may not be present in the HIV/AIDS crisis is its judgmental attitude. When the crisis was first discovered in the U.S., it was most predominant among male homosexuals. People quickly labeled HIV/AIDS a homosexual disease. Many evangelicals believe the disease is punishment from God. A statement made by a church member summarizes this belief: "Why are you interfering with the punishment God has chosen to give these people?"
If we accept the theory of God's punishment, how is it that:
female homosexuals, or lesbians, rarely contract AIDS?
innocent children and others are infected with the HIV virus through blood transfusions and contaminated equipment?
God directs His punishment only to male homosexuals and intravenous drug users?
These reasons and others cause many Christians to step back from offering compassion and spiritual care. Sadly, the church continues to ignore vast opportunities for ministry to HIV-infected persons who are in dire need of hope and healing in Christ. Pastors and church members must come to terms with past and current attitudes that create barriers between them and individuals needing help. God hates sin, but He loves the sinner. Asking for forgiveness for negative and even hateful attitudes may be necessary. Ask for God's help to love those who appear different. They are God's precious creation in need of a personal encounter with Jesus Christ and the welcoming arms of the body of Christ.
Think of persons infected with HIV/AIDS as ordinary individuals who have a terminal disease. People with a terminal illness wish others would think of them as normal. An HIV-infected person may feel that a pastor or chaplain will not accept them due to their past (and possible present) lifestyle. The church must do all it can to change this perception.
Why Should We Be Involved?
Do churchs and individual believers in Christ have a moral imperative to respond to a crisis of this magnitude? Yes.
Christ's concern
Jesus did not reserve His ministry to those who were like Him or believed as He did. He reached out to social outcasts, the rich, and sinners. He did not say that only those who were acceptable and worthy in His sight would receive His healing touch.
The account of Jesus' contact with the woman of Samaria in John 4 shows the way in which He dealt with those who society had stigmatized. Jesus' association with the Samaritan woman was scandalous in His day. Jews and Samaritans did not speak to each other. This woman was not only of an untouchable ethnic background, she was also living with a man to whom she was not married. Jesus talked to her about her life and the "living water" He had to offer her. John 4:39 says that many Samaritans believed in Him because of the testimony of this woman.
Jesus commanded His followers to "love your neighbor as yourself." In the story of the Good Samaritan (Luke 10:25–37), Jesus shows what it means to love our neighbors: "Which of these three do you think was a neighbor to the man in need?" asked Jesus.
"The one who had mercy on him," observed the expert in the Law.
Jesus' reply was powerful: "Go and do likewise."
Jesus commands Christians, as recipients of the grace and love of God, to reach out to those in need — those who are suffering, sick, helpless, and alone. In the Great Commission, Jesus told His disciples to take the good news to all creation and to heal the sick in the name of Jesus (Mark 16:15–18). Persons dying with AIDS are suffering, alone, isolated, searching for answers, and in need of Christ's love, peace, hope, and forgiveness. Who better to bring them Jesus than those of us who have experienced His love, peace, hope, and forgiveness firsthand?
Our responsibility
Compassion for those in need is not an add-on task for those who are in Christ or for the church as a Kingdom organism. It is the essence of the church. To be incarnational is to be truly compassionate about the needs of others.
Persons infected with HIV or who have AIDS are in desperate need of physical and spiritual caregivers who can compassionately assist them to live positively during the process of dying. The secular world speaks of the need for persons suffering from AIDS to be able to die with dignity. Christians know that only through a personal relationship with Jesus Christ can people find hope, true comfort, and peace. What an opportunity for pastors and the community of Christians to be able to share the love of Christ with someone searching and in need of His redeeming grace.
The church cannot turn its back on persons with AIDS or their families. They are broken and in desperate need of a relationship with a caring community.
Offering Spiritual Care
Getting started
Most people with HIV/AIDS have a desire for spiritual help. When death is imminent, many people wish to reexamine their spiritual condition and want the assurance of life after death or a connection with a supernatural being.
Before we can effectively minister to someone with HIV/AIDS, we must:
examine our own attitudes about persons whose lifestyle is different from ours.
understand our own reactions to HIV/AIDS and seek the Lord for help in lessening negative views.
comprehend the opportunity to see Christ's love in action through His eyes.
know that God intends the church to be a safe place where open doors of invitation and acceptance are extended to those with HIV/AIDS.
expect the power of God to transform the lives of those affected by HIV/AIDS.
Individuals with a terminal disease, regardless of their religious persuasion or belief system, will face thoughts of what will happen after they die. Although they may not be ready to discuss spiritual matters, they will most certainly have thoughts about their final destiny.
Provide spiritual companionship
Presence: The most valuable gift we have to offer is the ministry of presence. This involves coming alongside a person who is dying, symbolic of the Holy Spirit, who functions in this role daily.
Laughter: Recognize the important role of laughter and play in spiritual care for the terminally ill. This can be a useful tool until the end of life. "A cheerful heart is good medicine, but a crushed spirit dries up the bones" (Proverbs 17:22).
Facilitate spiritual growth: The goal of spiritual care is to encourage growth until the end of life. The fruit of the Spirit: joy, peace, patience, kindness, goodness, faithfulness, gentleness, and self-control (Galatians 5:22,23) are evident even in weakness of body.
Encourage reminiscing: The patient's story reflects the essence of their spirituality. Often, it is through telling one's story that unfinished business emerges, and thus creates a safe atmosphere for emotional and spiritual healing.
Create a sacred place: A sacred place may be as simple as a place to keep a Bible or personal journal; it can be a separate room with music, favorite books, or other sacred objects. Learn to be quiet and lead a person into reflective prayer. Do not fear silence.
Honor spiritual rituals and traditions: When assessing the spiritual needs of patients, ask what spiritual or religious rituals have been or are meaningful to them. These may include: Communion, water baptism, Scripture reading, worship music, Christian meditation, prayer, community celebration (a circle of friends or family at bedside), anointing with oil.
Discuss spiritual needs: Sometimes the fervor to see someone come into a relationship with Christ causes caregivers and Christians to force a discussion about spiritual matters before a person is ready. Those who have faith in Jesus Christ desire to share their faith. However, they must be sensitive and think of the other person. We must keep both the timing and the readiness of the person to discuss these issues in focus. But there comes a time when we need to tell him about the love of Jesus and His offer of salvation.
Practical Ministry Helps for Persons With AIDS
In addition to providing spiritual care to the HIV-infected person, ministry includes reaching out in practical ways to demonstrate personal concern and the love of Christ.
AIDS patients have a great need for relationship and support. Unfortunately, family members and friends may reject or shun them in their time of greatest need. Even health professionals may hold them at a distance. This increases the patient's feelings of isolation and aloneness. Spending time with AIDS victims is important, and developing a friendship with them allows them to freely speak of their fears.
As the AIDS disease becomes increasingly incapacitating, activities of daily living may become difficult or impossible to accomplish. The following are ways a church can provide practical ministry to AIDS victims:
Help with business matters
Provide meals
Care for their property
Provide childcare
Run errands
Provide transportation to the doctor and/or pharmacy
Support groups
One of the most effective ways the church can offer ministry to individuals and families dealing with HIV/AIDS is to organize a support group. Churches that do not have enough people to form a support group can work with other churches in the community to form a group. The shared experience of a support group gives both hope and stability to victims and their families.
Conclusion
In the opening story to this article, Lanni wondered if anyone would cry for him. Fortunately, someone did. A local pastor and his wife began visiting Lanni in the hospital. They hovered near Lanni's bed as he slipped closer and closer to death. Tears flowed freely down their cheeks as they watched his life ebb away. Watching Lanni's physical deterioration had been horrible, yet watching his spiritual development and the realization of his hope in Christ had been glorious.
I hope a renewed sense of being the instrument of Christ to bring hope, healing, and compassion to HIV/AIDS victims will fill the hearts of those reading this article. Jesus said, "Let your light shine before men, that they may see your good deeds and praise your Father in heaven" (Matthew 5:16).
Notes
1. Portions of this article are adapted from AGWM publications on AIDS.
2. Statistics are taken from UNAIDS REPORT ON THE GLOBAL AIDS EPIDEMIC 2010. Figures represent the middle range of the estimated numbers of people who have HIV/AIDS. Accessed April 12, 2011.
3. Ibid.
4. UNAIDS Global Facts and Figures.. Accessed April 12, 2011.
5. http://www.medicalnewstoday.com/articles/216939.php. Accessed April 12, 2011.
References
Butrin, JoAnn. 2010. From the Roots Up: A Closer Look at Compassion and Justice in Missions. Springfield, Missouri: Rootsuppublishers.
Butrin, JoAnn. 1997. Who Will Cry for Me? Pastoral Care for Persons with AIDS. Lakeland, Florida: HealthCare Ministries.
Mueller, Howard. 1996. AIDS: A Christian Response. St Louis, Missouri: Concordia Publishing House.