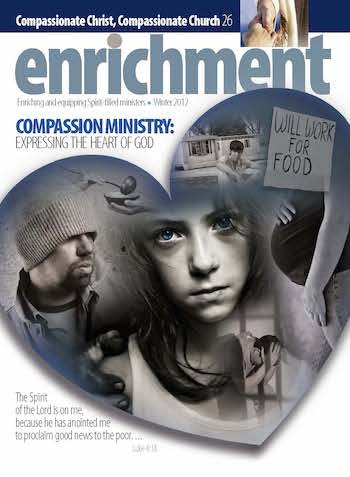 Downloads:
SIDEBAR: The Church's Response to the Cycle of Incarceration
by Jeffrey B. Dorn
---
In the U.S. today, 2.3 million individuals — one in every 100 adults — are behind bars. As staggering as these numbers are, they lead to an even more significant problem — the number of children who have a parent in prison.1
Currently, about 2.7 million U.S. children have lost a parent to incarceration. Life for children of inmates can be extremely difficult. They not only mourn the loss of a parent (much like they would mourn a death), they also face the stigma within the community that comes with being children of inmates. Children are often unable to shake the negative effects this stigma has on their lives. Many experience poverty, difficulty concentrating in school, and abuse. People often cast aside these children as hopeless and write them off as troublemakers. In addition, a high percentage of these children end up in foster care, which separates them from family, friends, and familiar things. As a result, researchers expect up to 70 percent of these children will be incarcerated. If this statistic holds true, the generational cycle of incarceration will continue to negatively affect many of our nation's families.
The church has a mandate to reach out to these families. "Religion that God our Father accepts as pure and faultless is this: to look after orphans and widows in their distress" (James 1:27). The church's ministry to widows and orphans must include those temporarily widowed and orphaned by incarceration.
In 2004, Assemblies of God Chaplaincy Department formed Shapes Mentoring Program to work with children of inmates to combat the cycle of incarceration. This ministry partners with churches to provide caring adult mentors to children of inmates living in southwest Missouri. As a result of this ministry, the children of inmates receive a friend and a role model who helps them realize they can have a future that does not include prison. This ministry has seen great success and will soon be expanded to communities throughout the U.S.
Mentoring children of inmates is not the only way a church can minister to these families. Churches can partner with Prison Fellowship's Angel Tree program to provide children of inmates in their area with Christmas gifts and summer church camping. This is a way to show them the love of Christ in a tangible nonthreatening way.
Mentoring programs also exist for parents when they return home from prison. These programs connect ex-offenders with Christian mentors that can guide former inmates as they return home, seek employment, and look for a church home.
The greatest thing the church can do is to accept families affected by incarceration. Too often churches shy away from or shun these individuals, sending the message that the people of God are not interested in loving or supporting them.
Become a faith community that is willing to come alongside a family in need. Care for the parent left behind, and show love and acceptance to a child who is scared and confused by his family's situation. Be willing to allow a former inmate to feel loved and at home at your church.
If the church can show the love of God to these families in crisis, we will begin to see our nation's incarceration numbers decrease. We will also see an increase in the number of families coming to our churches and ultimately coming to know the love of God.
For more information visit:
JEFFREY B. DORN, D.MIN., program director, Shapes Mentoring Program, Springfield, Missouri
Note
1. "The Economic Mobility Project and The Public Safety Performance Project." Collateral Costs: Incarceration's Effect on Economic Mobility. Washington, D.C.: The Pew Charitable Trusts, 2010.