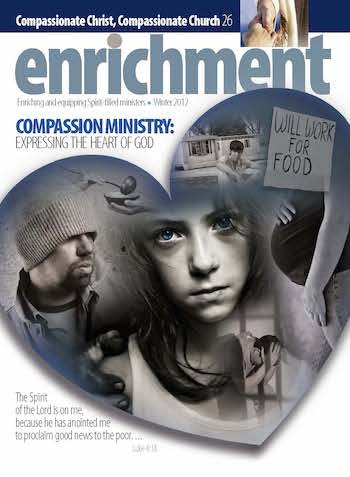 Downloads:
SIDEBAR: Praying for the Poor
by Thomas E. Trask
---
Pray for Compassion for the Poor
Proverbs 21:13: "If a man shuts his ears to the cry of the poor, he too will cry out and not be answered."
Scripture states that Jesus was moved with compassion when He saw the throngs. Pray today that we, as God's people, are moved with a Christlike compassion when looking upon and ministering to the poor.
Matthew 20:34: "Jesus had compassion on them and touched their eyes. Immediately they received their sight and followed him."
Pray for Those Who Are in Need
Psalm 12:5: " 'Because of the oppression of the weak and the groaning of the needy, I will now arise,' " says the Lord. " 'I will protect them from those who malign them.' "
One does not have to look far before discovering people who are in need spiritually, physically, financially, and emotionally. Pray today that God miraculously meets the needs of those who are suffering.
1 Peter 5:7: "Cast all your anxiety on him because he cares for you."
Pray for the Dreams of the Poor
Psalm 14:6: " 'Do you think you can mess with the dreams of the poor? You can't, for God makes their dreams come true' " (THE MESSAGE).
Those who find themselves in need dream of the day when things will change and be better. God uses people to help fulfill those dreams. Pray today that God shows you what you and your family can do to help make the dreams of the poor and suffering come true.
Isaiah 41:17: "The poor and needy search for water, but there is none; their tongues are parched with thirst. But I the Lord will answer them; I, the God of Israel, will not forsake them."
Excerpted from Thomas Trask, 21-Day Prayer Guide for the Poor & Suffering (Springfield, Missouri: Convoy of Hope, 2011).