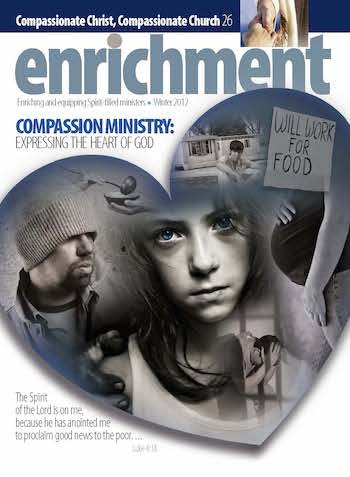 Downloads:
SIDEBAR: New Life Coaches
Caring Strategy for New Christians
---
We have seen a spike in first-time visitors and salvations since becoming more focused on serving the community with a consistent care strategy.
We do not openly use other organizations to promote The Oaks church; we partner with them to help people. Our volunteers share their faith as individuals, not as a church organization. We let people share their faith as the Lord leads them.
Most new people coming into our church have very little or no church background. When people got saved, they would say, "Okay, now what?"
I became concerned over the long-term discipleship plan we had in place for new Christians. I could not bear the thought that all these people would get saved and then 6 months later not be in church and growing in Christ. We determined that our Care Strategy should do more than just serve the community. It should also take care of the new Christians entrusted to us.
We average 20 people a week making first-time decisions for Christ. When they come to the altar, I greet them along with a New Life Coach. All New Life Coaches are interviewed, screened, and trained to be frontline participants in the discipleship process.
New Life Coaches come forward to connect with individuals making first-time commitments to Christ as well as for people making recommitments (men with men and women with women). Each NLC escorts an individual to the prayer room where they lead them in a confessional prayer, exchange e-mail addresses and phone numbers, and fill out a decision card for the church's files. That week new believers commit to complete, "Living for Jesus Christ," the first of four online Bible studies. New Life Coaches try to connect at least once a week by phone or for coffee, but they are always available by phone or e-mail if a new believer needs prayer or has a question. Sometimes the connection stays somewhat formal, but NLC and new convert often become good friends.
The goal for New Life Coaches is to help new Christians grow in their relationship with Christ by getting them engaged in the Word of God, following the Lord in water baptism, and joining the Alpha Class that meets at the church every Wednesday night.
Alpha is an 8-week class that covers the basics of Christianity and helps people develop a spiritual growth plan. We place participants in the class in groups of 6–8. Each group has at least one NLC to help facilitate the spiritual discussions introduced by the Alpha video curriculum.
After the 8-week class is over, we help new Christians find their place in an ongoing small group that will embrace them and help them continue to grow in God.