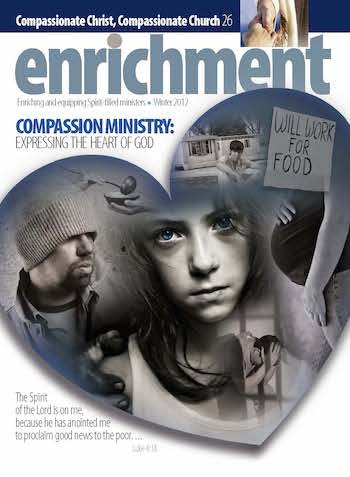 Downloads:
SIDEBAR: Compassion Coalition Website--Mobilizing for Compassion
---
Compassion Coalition has been working in Knoxville, Tennessee, since 2000 to mobilize churches for mercy ministry. The passion to assist churches in moving beyond the walls of our places of worship to be the compassionate presence of Christ in our community led us to establish a new website, www.compassioncoalition.org, to share what we have learned. Churches can use this website as a guide to help them serve others. The resources link on our homepage provides resources to help you mobilize and equip your church to lead a transformational impact in your community. Some of the areas include:
Teaching — Teaching is an important step in developing a compassion ministry. Our website has material on why we need to engage in community ministry, biblical principles for community ministry, and recommended Bible study resources.
Training — Understanding poverty is important if churches are to make a difference among the poor. Under the resources link, Salt and Light Supplemental Resources, read "What Is Poverty?" by Steve Corbett and Brian Fikkert of The Chalmers Institute for Economic Development at Covenant College.
Prayer — It is essential for pastors and churches that are serious about following God's call in compassion ministry to bathe their process in prayer. The website has a prayer walk guide for churches.
Getting Started — Churches often do not know where to begin. The Ministry Inventory Guide has a process to assess your church's ministry capacity and identity. When churches ask, "How can we get involved and make a difference?" the "Onramps to Ministry" and "Preparing the Church for Salt and Light Ministry" links provide practical answers.
Volunteers — Compassion fatigue is real for those who consistently give of themselves. The website also has help for churches with a "Volunteer Management Tips" link.
The heart of Compassion Coalition is to be the servant of the church. Our mission is to inform and equip churches to be the body of Christ in their communities.