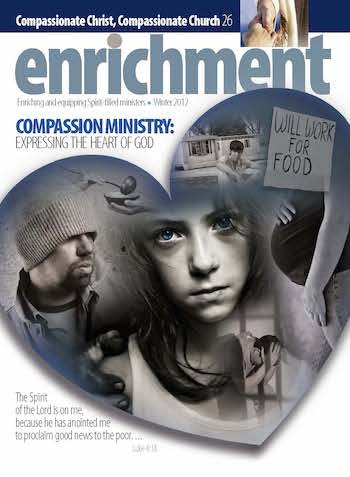 Downloads:
SIDEBAR Cherish Kids
Helping Families With Adoption and Foster Care
by Debbie Lindell
---
One Sunday in fall 2008, my assistant walked into my office looking very distraught. A new boy in childcare exposed himself to the girls in his class. My response was immediate, "Bring him to my office and go find his parents."
As I waited, I pictured an ill-behaved, undisciplined child. I contemplated what my response would be for his despicable behavior. I was not prepared for what I was about to encounter, nor did I anticipate that this would change my heart forever.
Minutes later, Tristan, a tiny, meek boy, stepped quietly into my office. He was not the gruff, disrespectful bully I had expected. The night before, Missouri Children's Division had rescued him from an abusive home. After only 5 short years of life, he was emotionally and physically marred by the cruel and inhuman acts of abuse he had experienced.
Sadly this story is not uncommon; the statistics are staggering:
114,556 orphans in the United States are waiting to be adopted.
423,773 children in the United States are in the foster-care system today.
The growing numbers of displaced children are overwhelming state systems. The National Adoption Attitudes Survey found that 40 percent of adults, or 81.5 million Americans, have considered adopting. If just one in 500 of these adults adopted, every child in foster care would have a permanent family.
The night I met Tristan, God began to stir my heart. I felt Him calling me to make a difference in the lives of children like Tristan. In January 2009, we launched the Cherish Kids program with a three-fold mission:
1. To raise awareness of the needs of displaced children through media, church connections, and community events. We do this by:
hosting Cherish Kids Expos and the annual Cherish Kids 5K; participating in community events, and partnering with churches by providing information on foster care, adoption, and support opportunities.
using promotional media campaigns through billboards, radio and TV commercials, our website, and social sites
2. To provide resources regarding foster care, adoption, and other opportunities for involvement by:
providing accurate information on foster care/adoption training and licensing classes.
providing information on domestic and international adoption options.
connecting individuals/families with information regarding children who are currently available for adoption.
providing child sponsorship opportunities.
3. To offer support to individuals, families, community organizations, and churches, along with state and local offices by:
offering emotional encouragement and support through the Cherish Kids volunteer team.
providing financial assistance for foster care/adoption families.
providing for immediate needs through the Cherish Kids Children's Essentials & Clothing Shoppe.
providing a venue for hosting state classes and events.
hosting an annual Cherish Kids appreciation luncheon for Missouri State Division of Social Services staff.
offering church camp scholarships for foster/adopted children.
Through these efforts we are seeing God do amazing things. The church is responding to the cries of children and making a difference in their lives. Tristan is an example of how God is using Cherish Kids. A family adopted him and he is now part of a healthy, loving home.
Families in your church may be considering foster care or adoption. Look for ways to support them in ministering to neglected or abused children.
DEBBIE LINDELL, is director of Cherish Kids, James River Assembly of God, Ozark, Missouri.