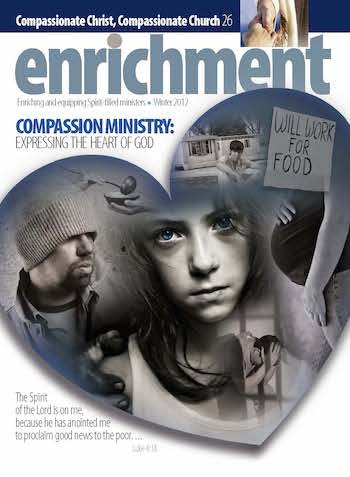 Downloads:
SIDEBAR: Alien Invasion
by Scott Temple
---
Forty-million aliens live in America. Scripture often uses the words "alien," "strangers," "foreigners," "sojourners." Who are these people? They are individuals who are foreign-born. If you are born in America, but now live in Canada, you are an alien. Likewise, if you live in the United States but are foreign-born you are an alien.
Aliens come from all over the world and live in all 50 states. God has given the American church an opportunity to reach the nations of the world.
Approximately 700,000 foreign-born college students are in America. If a college or university is in your community, it is likely that hundreds of aliens are on that campus. Imagine — reaching the nations with the love of God by showing hospitality to the international students living in your city.
God commands us to express friendship and extend hospitality to the aliens in our midst. Here are nine reasons to minister to the aliens in your community.
God commands His people to be kind to aliens (Leviticus 19:33,34; Deuteronomy 26:8–12).
God does miracles for aliens by answering their prayers (2 Chronicles 6:32,33).
God does miracles on behalf of His people who are kind to aliens (2 Corinthians 9:6–10).
God can save them from sin (Numbers 9:14).
God was kind to us when we were aliens to Him (Ephesians 2:12,17–19).
God reminds us to live like aliens in this world (1 Peter 2:9–12).
God will refresh you (Proverbs 11:25).
You might refresh an angel without knowing it (Genesis 18:1–8; Hebrews 13:1,2).
You will refresh Jesus when you refresh an alien (Matthew 25:35–40).
SCOTT TEMPLE, national director, Office of Ethnic Relations, General Council of the Assemblies of God, Springfield, Missouri