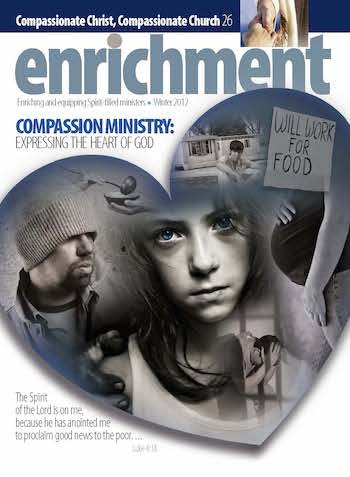 Downloads:
I Never Wanted to Be a Pastors Wife
by Gabriele Rienas
---
Q: My husband and I have been married for 15 years. He became a pastor after we had been married 10 years. We pastor a medium-size church in a metropolitan area. I have tried to back his vision, but I am already weary of church life and all that goes with it. I never wanted to be a pastor's wife. I was always adamant that I would never marry a pastor and I didn't. However, my husband felt called to pursue ministry after we had married. I went along with him to support him, but find that I long for a normal family life without interruption, expectation, and congregational pressure. I don't know what to do.
A: I cannot count the number of times in our 30 years of ministry that various women have said to me, "I could not do what you do. I could never be a pastor's wife."
Ladies often make this comment after they find out I am a pastor's wife. They give me a startled look and a quick up-and-down glance followed by the above self-disclosure. Evidently, they assume this role is something distasteful and difficult, requiring some great and lofty giftings that they lack.
I never quite know how to respond. The fact is, I am a pastor's wife whether I chose to be or not. And, I can honestly say I do not have any special strength or courage. How does one respond? I have thought of various comeback phrases over the years, but I have yet to use one. Instead, I choose to grin and mumble something incoherent and hopefully, gracious.
The truth is, most of us came to this role without specifically asking for it. I suppose there are women who intentionally sought out and married a minister because of a strong desire to be a pastor's wife. But in my experience, this is far from the norm. Most of us simply fell in love with someone and pledged our lives and future to someone who already had or will receive a call to serve God and others in ministry. We became part of the package.
I have good news for you. The role and responsibilities that go along with being a minister's wife are as diverse and individual as you are. Defining yourself as a pastor's wife should be similar to the process of breaking in a fine pair of shoes. You start with an adequate fit at the store, but it isn't until you wear them for a while that they mold to your feet, eventually feeling like a second skin. You start by being yourself and then, by experience, grow into a place that fits you like that second skin. Free yourself of unrealistic expectations to be something you are not, nor have the desire to ever be. That might mean challenging or discarding the pastor's wife box in your mind.
Unfortunately, in some circles we have come to believe that the pastor's wife should carry out her role in a certain way. A pastor's wife should look, act, serve, or (fill in the blanks). While some rise to the occasion and fill the shoes splendidly, others feel overwhelmed before they even start trying. If the job seems too big or too overwhelming, I would suggest the problem is with the expectation, not the job itself. I am not suggesting you should not strive to become better. However, your expectations for growth need to match your own situation and calling.
The fact is, you do have a calling. It is not a calling to a cookie-cutter box, but it is a calling to serve God with your whole heart, using the particular set of tools He has given you. It is a calling to grow and become more of what God created you to be. Every believer is called to this task.
You are a woman of God, called to a purpose that is as unique and as individual as you are. You are also married to a minister who has a passion and vision to pursue the call on his life. His calling will, to some degree, influence where you live, with whom you interact, and with what you will be involved. (This would be the case no matter what your husband did for a living.) However, your own calling will also influence these things.
Blending your lives together becomes a journey of discovery. It helps a great deal if your husband is on the same page when it comes to his expectations of you. If he is not, this is something you need to address as a couple. It becomes a marriage issue of not being on the same page. You and your husband need to deal with this.
There are definite challenges that come along with pastoring. You mentioned a few of them: time, expectations, and stress. Again, these challenges will certainly affect your home and marriage. You need to approach these together. Speak with your husband about your feelings and concerns. Become one another's allies and problem solve together. A team effort will keep you from feeling alone in your struggle. Again, seek outside help if this is a problem.
Be yourself. Be in the process of learning what that means. Above all, ask for God's help and know that His favor is yours. His expectation is that you would first and foremost seek Him and grow into His love. Once you feel free to stop striving, the rest comes more easily.