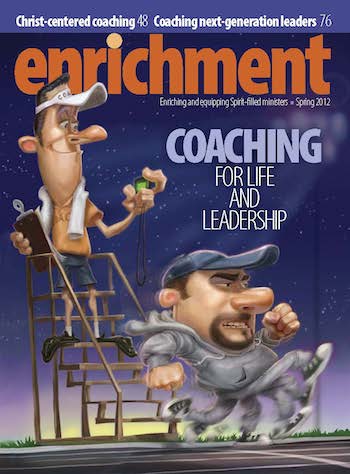 Downloads:
SIDEBAR Your Change Agenda
---
Purpose: To set the growth agenda for a coaching relationship by identifying God's prompting and our motivations for change.
Value: Tuning in to God's change agenda for a person is vital because God initiates change.
How To: A coaching relationship helps you change and move toward your destiny in God's kingdom. The following questions will help you focus your coaching relationship by identifying key areas where you may want to develop a change goal. All of the questions below work toward the same goal. Choose the three or four that seem most significant to you and spend time reflecting and writing on each one.
Energy for Change
If I could change any two things in my life right now, what would they be?
Do I have a compelling reason to change each of these things? What is it?
Where am I excited, convicted, or determined to change?
What am I avoiding that could change my life if I faced it?
What are two things I could change that most drain me and hold me back?
God's Agenda
What are the top three things on God's change agenda for me right now?
What do I need right now to take the next step toward fulfilling my God-given destiny?
The Facts of Life
What areas are my circumstances forcing me to address right now?
What opportunities have my circumstances given me that I want to pursue?
What major dream am I putting off that I need to start working toward?