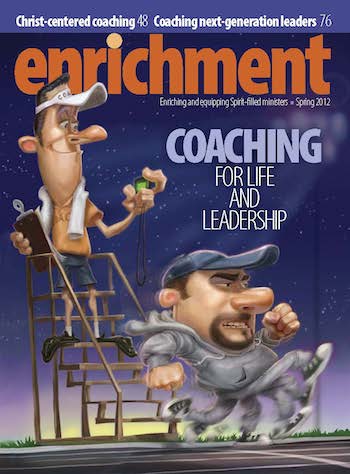 Downloads:
SIDEBAR: Understanding the Difference Between Coaching and Counseling
---
Many times when pastors start to make the shift to a coach approach rather than a counseling approach, there is an attempt to pull them back into a counseling mode. Understanding the distinctions can help.
Coaching, according to the International Coach Federation, honors the other person as the expert in his/her life and work, and believes this person is creative and resourceful. Standing on this foundation, the coach's responsibility is to:
discover, clarify, and align with what the person wants to achieve.
encourage the person in his/her discovery process.
elicit solutions and strategies form the person.
From a Christian perspective, coaching is the ability to partner with others as you rely on Christ's teachings and presence, focusing on what the person wants to address, encouraging intentional action and reviewing to reach clear agreements about the actions.
Counseling often focuses on the past and assists in understanding why something has happened. Counseling is about healing and resolving the past, while coaching is about forward movement, achievement, being proactive, and creative.
Consulting implies an expertise in specific areas. Many consultants will engage in a "telling" process, while coaches promote discovery by effectively using language and targeted questions to help the person determine what to do from within.