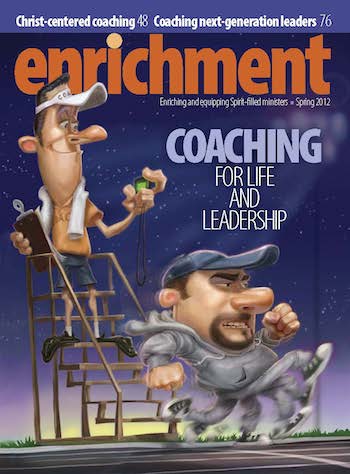 Downloads:
SIDEBAR: Equipping the Saints
---
Faith coaching becomes a powerful approach in a congregation where pastors equip people to use a coaching approach. In this context, even a little training goes a long way. I have worked alongside some congregations who are using resources like our Faith Coaching book and The Faith Coaching Toolkit to equip volunteers in a variety of ways including:
Sunday School class/small group book study
Pastor and ministry staff study
Training evangelism and mission teams
One-day workshop introducing the coaching approach
Multiweek study to train internal coaches
Large-scale coaching ministry to train coaches, match coaches with PBCs, and provide ongoing training and mentoring of coaches
Seekers and new believers, who have been impacted by a coaching approach to evangelism, find a church infused with a coaching culture to be a welcoming place to nurture and grow in their new faith.