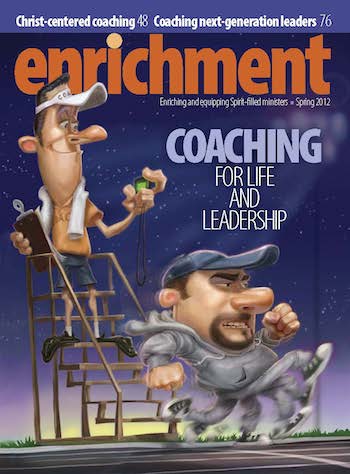 Downloads:
SIDEBAR: Coaching questions that can help you experience these benefits
by Jane Creswell
---
1. Christ-centered coaching leverages a person's strengths.
What will it take to discover your strengths?
What is the definition of loving the Lord will all your strength?
2. Christ-centered coaching provides clarity and focus.
Where are you now and where does God want you to be?
What will you need to start, continue, or stop to stay focused on your God-given purpose?
3. Christ-centered coaching instills confidence.
What fears are holding you back?
What are some specific strategies you can use to overcome those fears?
4. Christ-centered coaching catapults learning.
What do you need to learn to move to the next level in your ministry?
What is the most effective way for you to learn? How can you employ that more?
5. Christ-centered coaching fosters intentional progress.
What additional plans do you need to put in place as roadmaps for your ministry?
What criteria will you use to determine if you need a course correction?
6. Christ-centered coaching rubs off on others.
Who in your everyday ministry can benefit from being coached by you?
What will you need to do to prepare to coach them well?
7. Christ-centered coaching encourages God-sized goals.
Where in your ministry do you need to stretch into God-sized goals?
What are the greatest inhibitors to you stepping out in faith toward those goals?