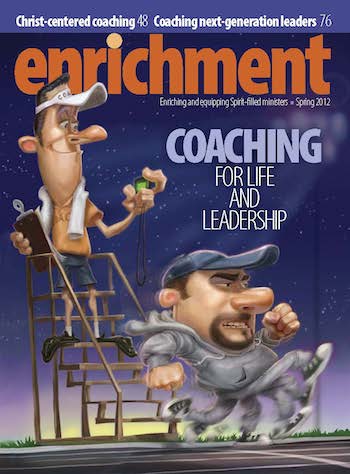 Downloads:
SIDEBAR Coaching Quickstart
by Bill Copper
---
Need help training your leaders in coaching skills? Coaching QuickStart is a resource developed by Coach Approach Ministries to help Christian leaders introduce coaching principles and skills to their organizations.
Coaching QuickStart is a two-part training resource that begins with an online tutorial — QuickStart Guide to Being Coached. This online resource introduces each participant to the definitions, skills, and process of coaching. Each participant gets an introductory overview into the mindset and benefits of taking a coach approach to interacting with other people.
The second part of the Coaching QuickStart is a 5-hour onsite workshop that builds on the concepts learned in the online tutorial. Participants in the QuickStart workshop review the definitions and skills of coaching and have opportunities to practice these skills in real-time at the workshop.
The Coaching QuickStart Guide to Coaching One Another Leaders Kit includes:
Leaders Manual with facilitation notes (pdf)
Power Point slides
Participants guides (PDF)
Personality Inventories (PDF)
Knowledge Model video
For more information about the resources available from Coach Approach Ministries, visit: http://ca-ministries.com/.
To order the QuickStart Guide to Coaching One Another, visit http://qs.eventbrite.com/.