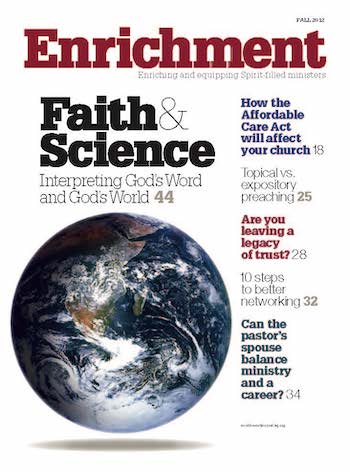 Downloads:
SIDEBAR: Enrichment Journal Recommended Faith Science Resources
---
John C. Lennox, professor of mathematics at the University of Oxford and pastoral advisor at Green Templeton College, Oxford, provides an intellectual defense of Christianity through lectures and debates throughout North America and Eastern and Western Europe on issues related to the interface between science, philosophy, theology. The following resources of Lennox are recommendations by the EJ editors. These resources will supplement the reader's understanding of important matters related to the faith and science discussion.
Books
God's Undertaker: Has Science Buried God? (Wilkinson House, Oxford, 2009). The relationship between science, both biological and cosmological, and Christian beliefs is closely examined and evidence carefully marshaled to dispel the idea that the two approaches are incompatible.
God and Stephen Hawking: Whose Design Is It Anyway? (Wilkinson House, Oxford, 2011). This book is well-written and thought-provoking book and will contribute to reasoned discussion on a fundamental queston: Has science buried God? The book assists readers to understand some of the most important issues that lie at the heart of the contemporary debate about God and science.
Gunning for God: Why the New Atheists Are Missing the Mark (Wilkinson House, Oxford, 2011). John Lennox points out some of the most glaring fallacies in the New Atheist approach by tackling Hawking, Dawkins, Dennett, Hitchens, and French philosopher Michel Onfray.
Video
Science and Miracles: In these two videos, John Lennox explores the legitimacy of miracles and their supernatural implications on the faith and science debate.
Faith/Science Conflict Myth: Is religion at war with science? In this video, John Lennox explores the faith/science conflict myth.
Has Science Buried God?A fascinating and historic debate between Richard Dawkins and John Lennox on science, philosophy, and God.