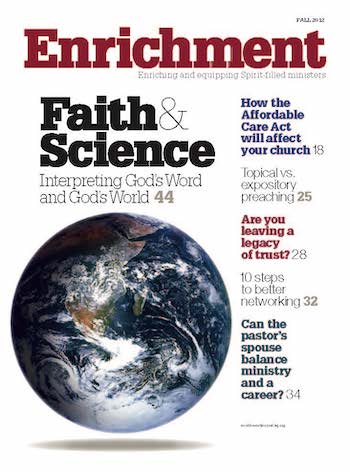 Downloads:
10 Steps To Better Networking
Here are practical ideas you can begin incorporating into your work today.
by Justin Lathrop
---
It had been a long day. I was ready to get off the stuffy airplane, so I grabbed my luggage, got off the plane, headed home, got ready for bed, and went to sleep. When I woke up the next morning, I unzipped my suitcase only to discover that the clothes were not mine.
Later that day I received a Facebook message from a friend who knew what had happened and thought he might know the other person. He had another friend who had picked up the wrong luggage and was lamenting his situation.
I could not believe this. Could it be that easy?
I asked our mutual friend how he had put our two situations together. He said it was easy because both of our Facebook updates were similar. Facebook is certainly a place to build community, but it never occurred to me that it could also be a place to recover lost luggage. I got my luggage back, and, of course, made a new connection.
Any time two people meet, the world becomes a smaller place. This is the ultimate goal of social networking. As we discussed in "5 Ways to Build a Professional Ministry Network (Without Losing Your Soul)" (Enrichment, summer 2012), professional networking is not a self-serving endeavor, especially within the context of ministry. You are not meant to do life alone. Professional networking is something you must do if you are committed to staying in vocational ministry for the long haul.
Further, social networking did not begin with the invention of Twitter or Facebook. Technology, however, accelerates your ability to connect with others and multiplies your efforts in ways you might not have been able to do any other way. I have connections and close friends that I might never have met had it not been for online social-networking tools.
The goal of my previous article was to provide context for professional networking. It has been my experience that most people come at this subject from different angles with certain assumptions based on past experiences. I wanted to make sure we were on the same page to avoid confusion so this material could be as helpful as possible. Here are 10 practical ideas you can begin incorporating into your work today.
1. Be yourself. People can pretend from a distance. As you meet more and more people, it will become difficult for you to consistently be someone you are not. (Though some people are pretty good at it.) Reputation is everything. Someone will eventually find out if you are not being truthful, and the consequences will be devastating. Everyone has an agenda when it comes to professional networking, and anyone who says he does not is not being honest. There is nothing wrong with having an agenda. The question is who is at the top of your agenda: you or the person with whom you are connecting?
2. Be prepared. Winston Churchill said, "Preparation, if not the key to genius, is the key to sounding like a genius." Just like you spend time preparing sermons and lectures for different audiences, you must remember towhom you are talking. It will shape the level of preparation needed before a phone call or in-person meeting. You prepare differently to meet the CEO of a Fortune 500 company than you would your college roommate.
3. Choose the right channel. The reason why it is important to utilize tools like e-mail, Twitter, Facebook, smart phones, and text messaging is because everyone has different preferences. When you are trying to connect to others, it is not about your preferences but theirs. If you are not already experimenting with different communication platforms, I encourage you to do so. Try new options often.
4. List the people you want to meet. Every year I make a list of the people I want to meet and why. This helps me set goals. If you are not a natural networker, perhaps your goal will be simply to meet new people weekly. Think about your friends. Who do they know that you should know? Leverage your existing social circles to meet new people.
5. Add value in every conversation and interaction. Do not be the person who meets other people for selfish reasons. Have a purpose for connecting with someone, even if it is a good friend or peer. While there is certainly time to just catch up, most people appreciate having a specific purpose.
6. Give without expecting anything in return. The idea of generosity is just as powerful in the context of professional networking as it is when you talk about stewardship. Zig Ziglar says, "You will get all you want in life if you help enough other people get what they want." Look for opportunities to share an idea, book, article, compliment, or anything that demonstrates you understand the needs of the other person and want to help.
7. Be a problem-solver. Be a problem-creator. Do not be a gossip or the person who complicates relationships. Help others do more than they first thought possible. Collaborate on solutions.
8. Do not count favors. You have done this with a sibling growing up. Now that you are an adult, stop bemoaning all the help you have given others and how everyone has forgotten you. If you have really helped that many people, you will benefit from all the time and energy at some point in the future. It is not your motive for doing it, but the idea of paying it forward is a common thread for people who practice good habits of professional networking.
9. Connect people with opportunity. Become an advocate for others in your network. Few things can outweigh a personal recommendation or an endorsement from a trusted source about another person. You want other people to do this for you, so do it yourself.
10. Accomplish something. When you help people complete tasks, accomplish their goals, or achieve something significant, you become what Seth Godin calls a linchpin. So few people do this that you immediately know who these people are in your life.
The more you incorporate these 10 habits, the more effective you will be at growing your church. Jesus came to save people, not processes, procedures, or protocol. If you are going to be truly effective at building the Kingdom through intentional networking, then you may need to do things different from what you did today.
If you want to be a better professional networker, consider these steps:
Start taking names. You meet a lot of people. How can you keep names straight? Take photos with your phone and record names. Get business cards or contact information so you have the ability to follow up with them.
Follow up. Cultivate connections. Not everyone you meet is a great connection, but you do not know that on the front end. If possible, follow up via e-mail, handwritten note, Twitter mention,Facebook wall post,or a phone call.
Work a system. As you meet and follow up with more people, develop a system that will help you keep up. It may not happen immediately, but people who are intentional about networking need something in place to keep up with new connections. Work toward a system that works for you. It will eventually become second nature.
My next article will address how to maximize a pastor or leadership conference. Conferences can be costly and time consuming. They are also ripe with opportunity to expand your network and meet new people. If you are not walking away from a pastor or leadership conference with dozens of names to add to your network, you are not taking full advantage of the time, money, and opportunity contained within these events.