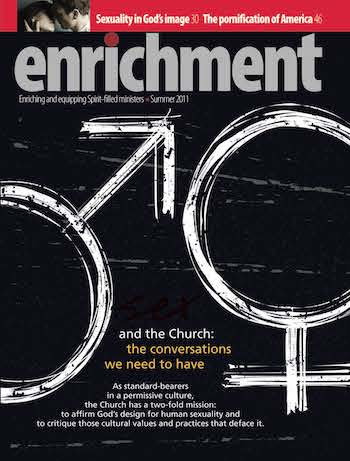 Downloads:
Marital Satisfaction and Premarital Sex and Cohabitation
---
Here are some common statistics and misconceptions about premarital sex and cohabitation. These support the importance of people remaining sexually pure prior to marriage.
"In terms of marital satisfaction, one of the most widespread modern myths is that couples need to live together before they get married to see if they are sexually compatible and thus to enhance future marital health and satisfaction. In reality, research shows that couples who live together before marriage have higher infidelity rates and lower marital satisfaction rates than those who do not live together before marriage.
In one major recent study, researchers studied 1,425 couples to determine the relationship between premarital cohabitation and marital dysfunction. Researchers found that couples who cohabited before marriage 'reported poorer marital quality and greater marital instability.' Cohabiters are also more likely to divorce or separate if they do get married.
A study of over 4,000 Swedish women reported that women who cohabit before marriage have an 80 percent higher marital failure rate than women who did not cohabit with their future spouse. In short, living together and having sex before marriage does not prepare one for marriage, but decreases the likelihood of a future healthy marriage."1
"Couples with no intention of marrying who decide to cohabit are forming unstable living arrangements that can have negative effects on theiremotional, financial, and sometimes physical well-being, according to University of Chicago researcher Linda Waite, professor in sociology. … She found that men and women who cohabit are more likely than married people to experience partner abuse and infidelity and less likely to receive assistance from family members than married couples. … Waite also found the parenting role of a cohabiting partner toward children of the other person is vaguely defined, making cohabitation an unstable living arrangement for children. 'The nonparent partner –– the man in the substantial majority of cases –– has no explicit legal, financial, supervisory, or custodial rights or responsibilities regarding the children of his partner,' wrote Waite. … 'This ambiguity and lack of enforceable claims by either cohabiting partner or child makes investment in the relationship dangerous for both parties and makes "Mom's boyfriend" a weak and shifting base from which to discipline and guide children,' she continued. Despite its disadvantages, people increasingly are choosing cohabitation over marriage. The latest Census Bureau figures show that 4 million couples live together outside of marriage, eight times as many as in 1970.' "2
"More women cohabit than men, but men are more likely to cohabit serially."3
"If a couple abstains from sex before marriage, they are 29 to 47 percent more likely to enjoy sex afterward than those who cohabit. Sexual satisfaction rises considerably more after marriage."4
Notes
1. Steven Tracy, Ph.D., "Sex as a Gift From God: The Case for Premarital Sexual Abstinence." Phoenix Seminary. Accessed 10/5/2010.
2. William Harms, "Research Looks at Cohabitation's Negative Effects," in The University of Chicago Chronicle, Vol. 19, No. 11, March 2, 2000.
3. "Should We Live Together?" Daniel Popenoe and Barbara DaFoe Whitehead, The Natural Marriage Project. Accessed September 30, 2010.
4. "Cohabitation vs. Marriage: 26 Research Findings," Accessed September 30, 2010.