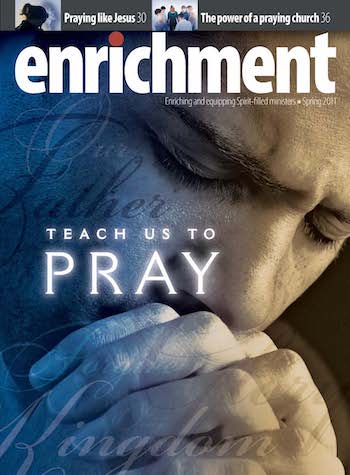 Downloads:
The Testing of Your Faith
The Meaning of Peirasmos in the Lord's Prayer
by Isaac Canales
---
Why suffering is a necessary common denominator of the Christian experience and what our afflictions teach us about trusting God.
Krister Stendahl, my teacher at Harvard Divinity School, called the Lord's Prayer the "Lordly Prayer" because of its profound and simple majesty. The word peirasmos can mean at least two different things in this "prayer of all prayers" (Matthew 6:13). It can mean 1) temptation or, 2) a test or trial.1 Traditionally, people often understand the word peirasmos as temptation: "And lead us not into temptation."
When we think of peirasmos as trial or test, the temptation of Jesus in the wilderness often comes to mind (Matthew 4:1). In the wilderness the evil one, Satan, both tempts and tests Jesus. The temptation to a moral failure almost pales in significance to the challenge our Lord faced in the three satanic questions. Failing this test can lead to the sin of worshiping Satan and not trusting God.
The temptation passage in Matthew 4:1–11 has a contextual link with the phrase "and lead us not into temptation" in the Lord's Prayer. This link between 4:1 and 6:13 suggests the idea of temptation in 6:13 may have more to do with testing than it does primarily with a moral or ethical peccadillo. Jesus' wilderness temptation and the test in the Lord's Prayer largely concerned a trial.
The purpose of this article is to explore the meaning of the word peirasmos in Matthew, Hebrews, 1 Peter, and James.
Read the rest of this article by obtaining a downloadable PDF of the Spring 2011 issue of Enrichment journal.