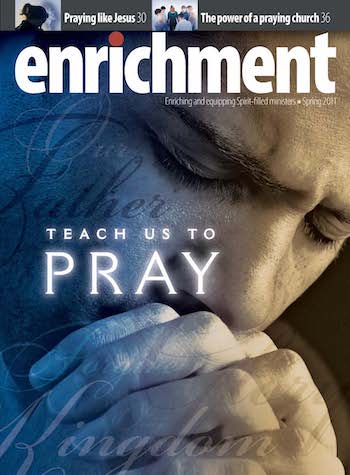 Downloads:
Knowing When To Leave a Ministry and How To Enter Another
by Danny Von Kanel
---
The mangled steel was jagged from the impact. The intense heat welded coaches together and painted a gruesome story of the October 5, 1999 train wreck in London, England between two crowded rush-hour trains. The almost head on crash occurred as the 6.03 from Cheltenham was approaching Paddington. The 8.06 Great Bedwyn, Wiltshire service crossed its path while accelerating out of the station. Thirty-one people died; 400 were injured. The tragedy came as the result of one train running through a red signal that directed the exiting and entering the station.
Ministry also involves a series of exits and entrances. Knowing when to safely leave a church and how to enter another will keep you from ministry train wrecks — assuring you of smooth exits and productive entries.
Knowing When To Leave
When trains leave stations and planes depart runways, they do so on the basis of clear signals. Our signals must also contain some clarity when we contemplate leaving a church. I have found three questions that help sort through confusing and mixed signals during these pivotal decisions. They are: How is my relationship with God? How well and I and my present church? How well am I answering the tough questions?
How is my relationship with God?
Your relationship with Christ is pivotal in knowing when to leave. If you are intimately involved in knowing Him, such intimacy will strongly sway you to accept serving your present church as the center of His will or signal you it is time to pursue a new opportunity.
Leaving when you know your relationship with God is not what it should be is to cross the tracks in front of Satan's fastest moving locomotive. A tragedy is in the making for all three parties: you, your present church, and the church you are considering. How many churches have suffered dire consequences when a minister left when God's plan was otherwise? Pastors cannot afford to make life-changing decisions without first knowing intimately the One who is aware of their life plans.
I have been there. Explain it as best I could — "I felt led to another place." "It just did not seem God was in it." The truth was, I was out of His will. I had allowed my intimacy with God to wane.
Your close relationship with Christ will enable you to see yourself in light of your present church work — clearly revealed.
How well am I and my present church?
There is nothing worse than to be unhappy in your work environment. It eats away your productiveness. A friend recently admitted: "I am not happy at my church. Everything is going amiss. I am depressed over the situation, and it has begun to affect my effectiveness. Something has to change." Fortunately, it did. My friend moved on to find other fulfillment.
If you believe God wants you to be happy and fulfilled, it will help to consider how your present work is accomplishing this belief. I have found an informal self-test beneficial.
I enjoy what I do and am proud to tell others about it.
I naturally express my talents and personality in my work.
People highly respect me because I am good at what I do at church.
Work becomes play because it fits me so well. "(My) supreme accomplishment is to blur the line between work and play."1
My work environment brings out my best efforts.
My work leaves me no reason to pretend to be someone else.
Most of the time I enthusiastically look forward to going to work.
After a day on the job I leave feeling energized, not burned out.
I like the people I work with.
The contribution God makes through my efforts is what matters to me. I spend my days working for something I really care about.
If you cannot answer affirmatively to at least 8 of the10 statements, it may be time to pursue moving. This is usually verified when you answer some difficult questions.
How well am I answering the tough questions?
It is amazing that we will ask tough questions of our doctors or pepper our auto mechanic with queries, but fail to address the deep issues of exiting our churches. Not asking our doctor or mechanic can prove fatal. Not asking ourselves can be just as deadly. The bottom line to knowing if you need to exit your present church is how you answer the following questions:
Am I being true to God's calling? Is God's call still in effect? If not, it's time to go.
Am I progressing or simply repeating what I have done the last 2 or 3 years? A gentle movement forward in new ideas, strategies, and growth needs to characterize your church and your status. If you have "reached rock bottom and have started to dig,"2 it could be time to move on.
What is your motivation for leaving or staying? If it is for greener pastures or greater security, your spiritual vision may have become clouded.
Someone realized their inaccurate assessment when they said, "The best church I have ever served was the one I just left." For many, this is true. Any motivation outside of following God's will is faulty. Exiting becomes a "no-brainer."
So, how well are you doing? God's verification that it is time to go, your unfavorable view of the present church work, and negative answers to some difficult questions, all point to pursuing a new avenue of service.
I tell fellow ministers, "Weather the storms if you feel without a doubt God has called you to your present place of ministry. Otherwise, make haste, or at least be open to the possibility of exiting. God's call is not a call to misery."
What if you feel God's direction to go but are satisfied with your present work and can truthfully answer in the affirmative to most questions? Follow God's lead. What better time to make a move than when your work is progressing and you and the church are happy. It's a win/win exit.
Knowing How To Enter
Ministry exits carry with them inherent dangers. So do entrances. I went to a Greek Orthodox party on a date, accompanied by the girl's parents. I soon found myself uncomfortable. The dancing and heavy drinking was totally unexpected. The rowdier the party became the more I knew I could not stay. Embarrassingly, I turned to the couple and said, " I must leave. Could we go?" My unprepared entrance made for a hasty exit.
Unfortunately, many ministers enter a new church with little preparation. Their expectations fail to match up with the new church and mayhem is the result. Their departure follows soon after their arrival. Entering a new church entails three key items in the form of finding, securing, and knowing.
Find your pastor first
For me, as an associate minister, finding a pastor to serve with before a congregation was a must. If you are a pastor, substitute deacons in place of pastor. In any case, the person or group you will be most answerable to comes before locating the right church.
In my early years, I thought I could work with anybody. I was wrong. A church can love us dearly, but if the senior pastor or deacons fail to mesh with our leadership style, difficulties lie ahead.
I have made it a point to ask three key questions of my prospective pastor and watch his body movements and mannerisms in his response.
1. What is your leadership style? If he says autocratic, this raises red flags. I prefer a participatory style. You might be able to work with other leadership styles, but you had better know the strengths and weaknesses of each, and how you fit.
2. Is it your desire for us to become good friends? If he hesitates, shuffles his feet before answering, or responds by saying, "Well, we need to show friendliness to our congregation but because of our working relationship, a close friendship may not always be possible," you may want to steer clear of joining that relationship. A pastor or deacon board will desire to be close if they are worth their salt. Too many obstacles stand in the way of successful church life without close relationships among those who lead.
3. Can I count on you to stand by me when I make a mistake or fail in some way? If the prospective pastor or deacon board hedges on this question, you need not come in view of a call. You will make mistakes. You will mess up. If your pastor cannot stand with you, who will? A pastor or deacon board becomes the beacon in the night to steer you to safety when, through your own mishaps and blunders, you fall short of what others expect.
One other item is worth mentioning. The way a church provides for its staff says a lot about how it views the position and treatment of the person who fills the role. I once interviewed for a minister of music position. The church had given their pastor a plush office suite. Mahogany bookshelves lined the walls, expensive furniture graced the office, and an exquisite wall painting hung behind his desk. I was impressed. I then asked, "Where is the music office?"
The pastor took me down a long out-of-the-way hallway to a room no bigger than a closet. The shelves were falling off the wall and the appearance reminded me of a janitor's locker. With other full-time music ministers preceding me, and each having served under the present pastor, I knew this was not where God wanted me. The music office said it all.
Once you have felt favorable toward a prospective pastor or deacon board, you can proceed with securing an accurate description of job expectations.
Secure a list of job expectations
"Job descriptions start at the top. Until you know what the chief leader is to do, you cannot design the jobs immediately under him."3 Knowing and accepting your future pastor's role makes you ready to examine your own list of duties and responsibilities.
A list of job expectations includes a job description; but go beyond this general document. Since every church is different, and what was expected at one church might not be at another, you are wise to not assume anything. The easiest way to get beyond the generalizations is to take each statement in the job description and write out as many specific questions as possible. You need to do this prior to meeting with the search committee. Be prepared to ask questions from your list and add any that may arise in conversations with the search committee. Keeping mental notes to write down later enhances your understanding. This is very important when you later face a conflict over job assignments.
I served in a church where my job description stated I was responsible for the content and publishing of the church newsletter. The problem stemmed from a church secretary who said, "I'll handle it. You lead the music and I'll do the newsletter my way." I did not mind her doing the publication, but my job description said differently. The church took the easy way out and took it off my list of duties.
As a final question, you need to ask, "What does the congregation expect of me in my area of ministry after the first 6 months? 1 year? 5 years? Taking good notes, mental or otherwise, on this point is crucial. A vague answer or unreasonable expectations may mean this congregation is not sure what it wants. It is worth seeking clarification if you are leaning toward entering this place of service.
Finding the right pastor and securing a specific listing of job expectations are the keys to entering and staying in a new place of service unscathed.
Know the people
Many suggest that new ministers spend the first 6 months getting to know their people. I agree, if it goes beyond a surface knowledge.
A prevalent mistake among new ministers is entering a new church with preconceived programs and ministries — going gangbusters with their implementation — only to find their surface knowledge of the church had failed to reveal hidden opposition. Slow, informed moves are much better than backtracking from fast, ill-conceived programming. Little change should take place the first 6 months until you grapple with knowing the church family in depth.
I have found it helpful to find answers to three key questions in knowing the people: Where have they been? Where are they now? Where are they going?
1. Where have they been? After securing a printed history, if available, peruse the church members to locate the church historian(s). Spending a day listening to the trials and triumphs of past church life with this commentator(s) instills a sense of foundation — a place to build on. Statistical data in the ACMR will usually back up or refute the high and low points gained from your interview(s).
2. Where are they now? Present realities may require a little spiritual discernment. What shows on the outside may be veneer — a false front to its genuine condition. As you take a few months to examine what the church says it wants, you will have a handle on areas to change or upgrade. Programming initiated in years past but still functioning in the present among a changed community may need your scrutiny and reveals how well the church is adapting. Such knowledge will also divulge if new programming is necessary or if old ministries just need a little refurbishing.
I once entered a new position at a church. I soon became aware of its prayer ministry — what was left of it. Talking to some volunteers, they said, "Brother Danny, our prayer ministry was once thriving. Now look. Wouldn't it be nice to have the ministry at its former glory?" These ladies who had hung in there through decline made sure I stored this information for future reference. Six months later, we began its refurbishing. The 40-hour prayer ministry, with its 60 volunteers, became a highlight. The ministry flourished because I took time to know the people and restored a program dear to their hearts.
3. Where are they going? Your first 6 months should not only assess where the church has been and where it is now, it should also help you see if a long-range plan exists. "Many organizations and leaders are operating without a good strategy. They have only one goal in mind, and that is to keep the organization going from day-to-day."4
This plan may or may not be written. Most are in printed form. You need to secure this document and assess its status. An important question to ask is: How was the document completed and adopted — by a committee, voted on by the church, or was the report completed by a former pastor or committee but not officially adopted? If the latter, this may be a good starting place as our 6 months of knowing people comes to an end.
Your ministry train does not need to derail as you leave your present church or enter the depot of a new area of service. Knowing when to leave the old and how to enter the new will result in pleasant memories from the past and realistic anticipation for the future. These are two ministerial train rides we can take with forward expectations.
Danny Von Kanel, Franklinton, Louisiana.
This article appeared as a feature article in the September 2000 issue of Church Administration magazine.
Notes
1. Neil Knierim and Yvonne Burrage, God's Call: The Cornerstone of Effective Ministry (Nashville: Broadman & Holman Publishers, 1997).
2. Tommy Yessick, Building Blocks For Longer Life and Ministry (Nashville: Southern Baptist Convention Press, 1997).
3. Bruce Grubbs, The First Two Years: Getting Started in a Church (Nashville: Southern Baptist Convention Press, 1979).
4. Pastor/Staff Search Internet Sites