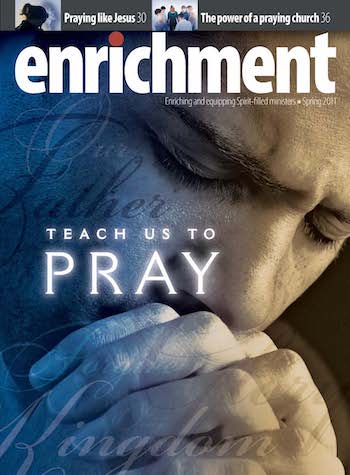 Downloads:
Joshua's Story
Reaching Those Who Have Walked Away From the Faith
by Joel T. Perttula
---
It has become a commonplace to state that the church in the West has entered a period of unprecedented decline; and the church in North America is no different. The dwindling numbers of Sunday morning worshipers bear witness to the fact "[f]or some churches, maintaining a standard of hymns and pews has been more important than the changing world around them. We now live with the reality that, all too many times, we kept our traditions and lost our children."1 Joshua is one of these children.
Joshua grew up in a Christian home in Southern California. His parents were committed to their church and as a result Joshua attended church religiously. However, after graduating from high school in 2005, Joshua began to show less interest in attending church. Two years later, after his 20th birthday, he stopped attending altogether. When I recently met Joshua, he explained, "There were several reasons why I left the church. First, when I was in church, I felt like a sardine in a can; too many nameless faces. Second, I got tired of the superficiality I saw all around me. People were saints in church and turned into totally different people once they left the building. Third, the preaching from the pulpit on Sunday made no sense whatsoever to the rest of my life. In all honesty, I just grew tired of the weekly show. Today I'd much rather consult with a psychic or friends who are into Wicca for answers to everyday life rather than go to church."
What adds to Joshua's story is that although Christian community is but an unrewarding memory, he is keenly aware of the spiritual aspect to life. In fact, his faith has morphed into something marked by highly pluralistic, relativistic, and subjective tendencies. He sees all religions as having something good to offer humankind and finds it audacious that Christianity proclaims to be the only way to heaven.
Joshua is among the many young people who have left the church. Many have deconstructed the essentials of the Christian faith and embraced a number of new spiritualities that have flooded the North American religious scene. If the trend continues, the church in North America risks losing all its young, and Christianity as we know it will become a relic of the past. The church now stands at one of the most pivotal points in history; how will we respond?
A Snapshot of the Church Beyond the Post-Christendom Era
As we survey the changing landscape of our global village, it is becoming more and more evident that Christendom is over in much of the West. The conversion of Emperor Constantine in the fourth century may have catapulted Christianity into the limelight of the Roman Empire, but "[w]hat was born in that distant century, namely the imperial church, now comes to an end. The beginning and this ending are the two great social transitions in the course of Christianity in the world."2 Joshua's story testifies that the Christian church in the West no longer holds a privileged position; in point of fact "[t]oday, the church finds itself culturally marginalized as societies move from post-Christendom to a pluralistic neopagan or religiously diverse culture."3
Much of the church in North America has been in decline for the last 50 years. Eddie Gibbs paints a revealing portrait when he writes, "Since the 1960s, most mainline denominations in the United States have experienced a serious fall-off in terms of both membership and attendance.
"Between 1965 and 1987 the Presbyterians declined … by 10 percent, the United Methodists by 12 percent, the United Church of Christ by 20 percent, the Episcopalians by 28 percent, and the Christian Church (Disciples of Christ) by 43 percent."4
What's more is that "[r]esearch conducted early in 2007 showed that roughly 100 million Americans, or about 34 percent of the population, have no connection with any church at all."5 The bottom line is that people like Joshua have been walking away from church for decades and "half of those who leave the church do so before the age of 20."6 Though each person has a unique story for why they opt to leave the church, Gibbs' research indicates that among the more common reasons for why people leave is because they are bored, lonely, find it irrelevant, have doubts, or disagree with the moral teaching.7
A Dialogical Methodology in a Pluralistic Society
Part of the challenge for reaching Joshua and his generation is connected to understanding what Lesslie Newbigin meant when he wrote: "We live in a pluralistic society — not merely a society which is in fact plural in the variety of cultures, religions, and life-styles which it embraces, but pluralist in the sense that this plurality is celebrated as things to be approved and cherished. … Pluralism is conceived to be a proper characteristic of the secular society, a society in which there is no officially approved pattern of belief or conduct."8
The 21st century is certainly relativistic, subjective, and pluralistic. There are no absolutes. Truth is relative and people are free to choose what they want and values are a matter of personal preference and convenience. Furthermore, one underlying cultural objective is coexistence. People decide (1) what works best for them, (2) what is right and wrong, and (3) attempt to live together harmoniously by not expecting others to think or live according to their standards. All religions and spiritualities have something good to offer; there are multiple ways to get to heaven. The audacity to announce that ones faith — Christianity — is the only path to salvation is the apex of arrogance.
A solution that offers a way forward on this context is a dialogical methodology. We must be able to correlate the questions and answers of the Bible with the questions and answers of the culture. The engagement of the church must be a two-way process of exegesis; Christ-followers must be able to exegete God's Word as well as culture. The apostle John's exhortation, "Do not love the world or anything in the world," (1 John 2:15) must not be read as an excuse to disassociate with people who do not think or believe the way we do. After all, "God did not send his Son into the world to condemn the world, but to save the world through him" (John 3:17).
As Christ's ambassadors, we must engage those who hold different worldviews in an ongoing and authentic conversation. We must resist writing off those who drop out of church and be intentional about pursuing a continued friendship with them.
It is relatively easy to forget about those who no longer attend our church if the extents of our friendships are limited to those who attend church with us. As followers of Christ, it is paramount that our lifestyle is centrifugal; spiraling outward, connecting with those outside the church, and maintaining genuine friendships with the formerly churched. We must become more and more intentional about connecting with those outside the four walls of the church building; we must be the church outside the building.
Since inherent to a pluralistic worldview is the rejection of the metanarrative, Christ-followers must be able to contextualize the gospel in a way that connects with culture. The account in Acts 17 offers a possible way forward. Paul is in Athens and Luke records how Paul encountered the culture firsthand. Paul demonstrated an aptitude to learn the Athenians perspective on reality as well as examining their spiritual quest. As Christians, we need to strive to do the same. We must be keenly aware of how people live, what they believe, and what makes them tick. In the case of Joshua, who has deconstructed the essentials of the Christian faith, we must seek to understand the why and the how.
The passage in question also reveals that Paul searched for points of contact within the culture. He walked around the Areogapus and noticed the many objects of worship the Athenians had made. What is key for us is that Paul did not condemn the Epicurean and Stoic philosophers, but rather he used the idols as the means to introduce his audience to the gospel. The church in North America must become a church of cultural ethnographers; observers of culture who are intentionally searching for ways by which to introduce people with the gospel. As we become more and more involved in the marketplace, God will open doors for us to join the conversation of culture at large. Perhaps part of the calling God has for His church is that it becomes a community of innovators and entrepreneurs who embrace the big picture — the missio Dei — of what God is doing worldwide.
After discovering a connecting point, Paul proclaimed the fundamentals of the gospel. Once we have been invited to join the conversation of culture, we have the platform to proclaim the good news. However, we must proclaim it in a way that makes sense to those we seek to reach. One of the things in the Acts 17 passage is that Paul proclaimed the essentials of the gospel, which led to further discussions; dare we say the beginnings of discipleship. We, too, must know to whom we are speaking and what connects with them. Discipleship begins in the context of discussion and leads into living out the gospel.
When it comes to contextualizing the gospel, perhaps we need to consider rethinking how we present the great parables of the New Testament. Many churches are still using the same language and the same metaphors that made sense in the first century, but do not connect with people like Joshua. When was the last time someone gave you a talent (Matthew 25), or lost a sheep (Luke 15), or met someone at a well (John 4)? This may at first seem heretical, but perhaps we have mistakenly canonized the analogies rather than the wisdom of Jesus? Dare we create new analogies that connect with culture? This strategy is no doubt risky, and would push the envelope in many traditions, but whoever came up with the idea that following Christ was safe?
An Apologetic of Incarnational Love
The greatest apologetic the church has for reaching the post-Christendom world is love. To unleash incarnational love, the church "will need to adopt a different approach to ministry — from attraction to incarnational presence in the community … churches will have to reestablish both their credibility, in order to demonstrate the radical nature of the gospel, and their transforming impact on society."9 Both credibility and transformational impact take place as the world witnesses how the church is the church. Actions speak louder than words. The saying, often credited to St. Francis of Assisi, "Preach the gospel. Use words if necessary," is not a rationalization for not engaging the world in verbal proclamation, but rather it points to the importance of lifestyle evangelism. The world is watching; how will we be known?
The opportunity that lies before us is to incarnate the genuine mark of a disciple: "By this will all men know that you are my disciples, if you love one another" (John 13:35). Sadly, more often than not people outside the church are more familiar with what the church is against than what we are for. Everyone knows the church condemns abortion and homosexuality, but what if the church became known for the radical way in which it loves people?
The practice of incarnation begins with an attitude of humility and moves with intentionality to make room for the stranger and the outsider. One of the greatest tributes ever paid to Jesus was when His contemporaries referred to Him as a friend of tax collectors and sinners (Matthew 11:19; Mark 2:16). Not only was Jesus a radical lover of people, His focus was to make friends with the nobodies of society. Sherwood G. Lingenfelter explains the essence of the incarnational approach: "As we engage in incarnational ministry, taking on the identities and values of others, we have the opportunity to point others to freedom in Christ."10 Christ's association with the outsiders was an essential part of His ministry; we need to follow His example.
Furthermore, when Dietrich Bonhoeffer said, "[t]he Church is the Church only when it exists for others," he was challenging Christians to move from an inward focused or centripetal church to becoming a centrifugal movement; a church which spirals outward and deposits the love of Christ on everyone it touches.11 Like Jesus, we exist to serve not to be served. The church exists for humanity; to serve and love it. The mission of the church must be seen as a relational involvement. We must make avenues that connect us with those who have walked away from church and those who have never been to church. This is the essence of the Christian faith; we do not exist for ourselves, but for everyone who is not in our gatherings. Therefore, "We must consciously release our attachments to home, income, security, convenience, significance in work or ministry. … We must enter a new community of strangers, often without many if not most of the comforts and symbols of home."12 And as we embrace this type of walk with our Lord, we not only incarnate the life of Christ, but we set a new standard in the way we engage the world.
We must think freshly and allow the Spirit of God to create new expressions of church in North America. We must resist the temptation to copy what the church down the street is doing, and not jump on the bandwagon of the latest "how-to-grow-your-church" strategy. Each congregation has the potential of becoming a vibrant and unique expression of the bride of Christ. There is no one-way to do church; dare we awaken creativity? The only thing keeping us back is fear of failure and perhaps we have been so afraid to fail that we have not attempted to do anything new. Since "perfect love drives out fear" (1 John 4:18), let us become communities that love deeply, serve courageously and are stirred by the Spirit to dream, imagine, and create.
A question the church needs to answer is whether we are willing to do what has not been done before? Are we willing to let go of the past to allow God to do something new? We must not make the mistake of thinking that relevancy to culture means to abandon our convictions or beliefs. Nor does it imply a watering down of the gospel. However, it does mean that any church that genuinely loves people and passionately pursues them is going to have to rethink much of what they are doing today.
Chances are that Joshua will never come back to a Christian community unless we learn to speak his language and allow the message of the gospel to touch him in a way that makes sense to him. Church must become a place where people can belong even before they believe. Is that a risk we're willing to take?
According to Donald McGavran, "Most people become Christians when reached by a Christian relative or friend in their intimate social network."13 Joshua and the people he represents will be reached when the church makes building relationships with those outside the church a priority. Authentic friendships grow over time, and this may be one of the bigger obstacles the 21st-century church has to overcome.
We have it in our mind that people have to make a decision for Christ as soon as they hear the world preached to them. But realistically speaking, impulses do not last. God's work in a person's life goes much deeper than a surface level whim, for "he who began a good work in you will carry it on to completion until the day of Jesus Christ" (Philippians 1:6).
Our challenge is not to abandon the people God places in our lives once they stop attending church. On the contrary, we must pursue them even more with the radical love of Jesus, no matter where they are on their spiritual journey. Let us look for common threads and allow God's Spirit to do His work in that context. Let's become radical preachers of the gospel by taking a posture of lifestyle evangelism when it comes to reaching those who so desperately need to hear, believe, and receive.
I am not suggesting an evangelism that passes out religious paraphernalia, but evangelism that "is possible only when the community that evangelizes — the church — is a radiant manifestation of the Christian faith and has a winsome lifestyle."14 If we believe God has done a marvelous work in our lives, we must incarnate it in living a winsome lifestyle. The way we live is the greatest sermon we will ever preach. That is the way forward; that is the way we can be the hands and feet of Christ, and reach the children we have lost.
Joel T. Perttula, associate pastor, Church of the Living Christ, Simi Valley, California
Notes
1. Erwin McManus, An Unstoppable Force: Daring to Become the Church God Had in Mind (Longmont, Colorado: Group Publishing, 2001), 31.
2. Douglas John Hall, The End of Christendom and the Future of Christianity (Eugene, Oregon: Wipf and Stock Publishers, 1997), 1.
3. Eddie Gibbs Bolger and Ryan K. Bolger, "Postmodern Forms of the Church" in Evangelical, Ecumenical and Anabaptist Missiologies in Conversation, ed. James R. Krabill, Walter Sawatsky, and Charles E. Van Engen (New York: Orbis Books, 2006), 184.
4. Eddie Gibbs, In Name Only: Tackling the Problem of Nominal Christianity (Pasadena, California: Fuller Seminary Press, 2000), 25.
5. John Drane, After McDonaldization: Mission, Ministry, and Christian Discipleship in an Age of Uncertantity (Grand Rapids: Baker Publishing Group, 2008), 5.
6. Gibbs,In Name Only: Tackling the Problem of Nominal Christianity, 286.
7. Ibid., 310.
8. Lesslie Newbigin, The Gospel in a Pluralistic Society (Grand Rapids: Eerdmans Publishing Company, 1998), 1.
9. Eddie Gibbs, Churchmorph: How Megatrends Are Reshaping Christian Communities (Grand Rapids Baker Academic, 2009), 26.
10. Sherwood G. Lingenfelter, Ministering Cross-Culturally: An Incarnational Model for Personal Relationships (Grand Rapids: Baker Academic, 2003), 12.
11. Dietrich Bonhoeffer, Letters and Papers from Prison (New York: Macmillan, 1953), 203.
12. Lingenfelter, 25.
13. George G. Hunter, "Standing at the Sunrise of Missions" in Mission Legacies: Biographical Studies of Leaders of the Modern Missionary Movement, ed. A. Gerald H, Robert T. Coote, Norman A. Horner, and James M. Phillips (New York: Orbis Books, 1994), 520.
14. David J. Bosch, The Study of Evangelism: Exploring a Missional Practice of the Church, ed. Paul W. Chilcote and Laceye C. Warner (Grand Rapids William Eerdmans Publishing Company, 2008), 13.