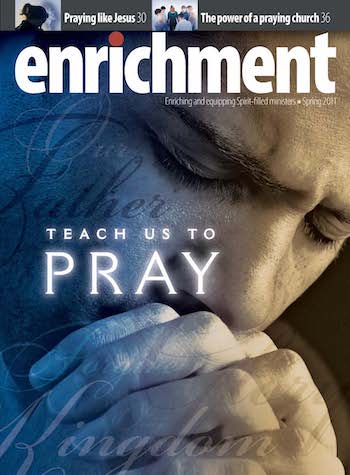 Downloads:
Choosing Forgiveness
A Bold Choice for a Peaceful Heart
by Lori O'dea
---
Just as Jesus taught His disciples how to forgive, pastors need to remind their people that if they want God's best for their lives, His plan, His will, the future He planned for them from eternity past, they will need to do the work of forgiveness.
EDITOR'S NOTE: The following essay may be used to supplement sermon material when teaching and preaching on forgiveness. This article provides valuable insights on why and how to forgive.
On June 2, 2010, Detroit Tiger Armando Galarraga had pitched a perfect game — for eight and two-thirds innings. Twenty-six batters up, 26 batters out. His own catcher did not even realize what was happening until the seventh inning, but the head umpire, Jim Joyce, had been aware of the historical implications since inning five. With two outs in the ninth, and a 3-1 count, the fans held their collective breath as the 27th batter was thrown out at first. Then the unthinkable happened. Joyce called him safe, and perfection vanished.
The outrage reached epic proportions, earning public proclamations from state lawmakers and even a joking reference in the White House Press Room. But in baseball, there is no "undo" button. Joyce, watching the replay after the game, admitted his error. It tore him up. Angry fans, and even some of Galarraga's teammates, called for action. Everyone seemed to have a vested interest in the situation, everyone except for Galarraga.
The next day he was sitting in front of his locker, completely calm. One of his teammates said, "I don't think he really understands what a perfect game is." But Galarraga understood. He had been playing professionally for a decade. He had bounced between teams and from minor to major leagues, and 28 years old or not, immigrant or not, he understood his own sport.
His response? "Nobody is perfect," Galarraga said. "Inside of my heart, I don't have any problem."1
"Inside of my heart, I don't have any problem."What a perfect way to describe the condition God desires for all of us: Freedom from the bondage of sin, freedom from the pain of disappointment and betrayal. Prayers of forgiveness make possible both conditions. When Jesus taught His disciples how to pray, He planted — in the heart of that prayer — a call to forgiveness. We seek God's forgiveness ("Forgive us our debts," Matthew 6:12), even as we have forgiven those who have sinned against us ("as we also have forgiven our debtors").
Read the rest of this article by obtaining a downloadable PDF of the Spring 2011 issue of Enrichment journal.