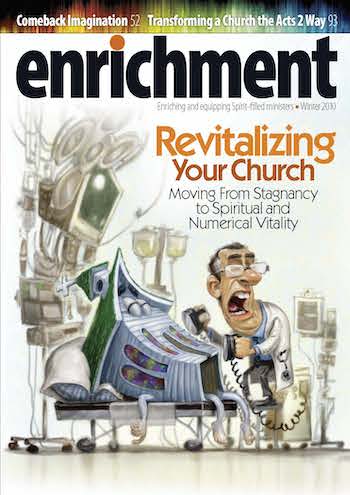 Downloads:
SIDEBAR: Think About It
by Aubrey Malphurs
---
The churches in North America are in deep trouble. This presents a unique challenge to pastors of those churches. One of the most overlooked issues when a church gets stuck is what the leader needs to do to change. This article focuses attention on the church and its ministries, and what it needs to do to change. However, I want to challenge pastors that, after they read this article, to look in the mirror and ask what may be some painful, career-challenging questions:
Am I stuck as the leader of this church?
Am I and/or my leadership part of the problem?
How might I be holding the church back?
What must I change in who I am, what I do, and how I think to take this ministry to the next level?
Can I change?
Am I willing to change?
Am I the person to take this church to the next level?
I realize that asking and answering these questions can be painful, yet they are essential to building Christ's church in North America (Matthew 16:18).
AUBREY MALPHURS, Ph. D., Dallas, Texas