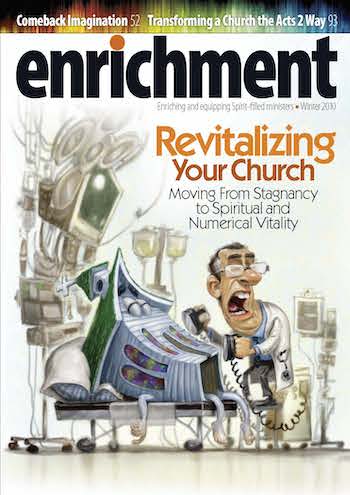 Downloads:
SIDEBAR: Core Values of a Transformational Leader
---
Core values, similar to the following, can be the driving force behind the missional activity of a transformational servant of God.
Courage. No mission in life is ever achieved without courage. That is why throughout Scripture God instructs us to be courageous (1 Corinthians 16:13). It is easy not to make a dent on this world when one chooses complacency and inactivity. A transformational leader needs to take courage in many circumstances and be willing to go for it. With risk you may fail, but without risk you will never succeed.
Curiosity. Curiosity is where dreams are born. Curiosity seeks an answer to the question, "What if?" What if you were bold in asking God to do something great through you? After all, if God is for us, who can be against us (Romans 8:31)? Curiosity is a mark of one making an impact for God's kingdom.
Compassion. To make a transformational impact in the lives of people, we need to see people as objects of God's love. As Jesus and His disciples walked the roads of Palestine, Jesus saw individuals, while the disciples saw only the masses (Matthew 9:35,36). The disciples saw people who were hurting and wanted to run. Jesus saw people in need and wanted to help. Always see people from God's perspective.
Commitment. This value transforms mediocrity into magnificence. Commitment separates dreamers from doers. Jesus sought people who would be committed to Him and to His kingdom. He suggested there are no workers in the harvest field due to a lack of commitment (Matthew 9:37). Christ demands commitment (Mark 8:34). Excellence can only come through commitment.
Commission. Jesus not only wanted His disciples to have a love for the lost, but also to lead the lost to salvation and spiritual maturity (Matthew 28:19,20). He not only wanted us to recognize needs, He also wanted us to begin creating fully devoted followers of Jesus. God has never been casual about the lost. Transformational leaders know the urgency of carrying the good news to people who need Jesus.
Kent Ingle, D.Min., Kirkland, Washington