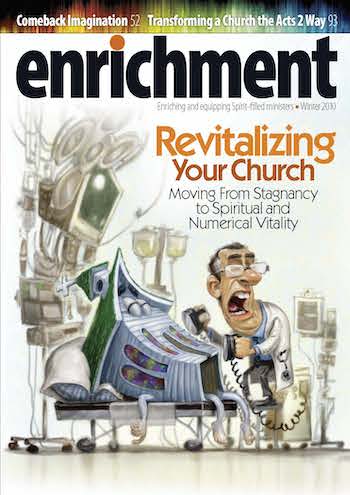 Downloads:
How Do I Build a Budget for My Church?
by Dick Hardy
---
One of the most fundamental elements for a church is a well-planned budget. But how does that come together?
You might say, "I don't even know where to start. We have never had a budget at our church." That's okay. Everyone has to start with his first budget.
Determining Your Income for Next Year
You might ask, "How can I know what our income will be?" If you follow these simple instructions, you will be amazed at how easily you can reasonably project your income.
Have your bookkeeper or accountant give you the Statements of Income from the last 3 years. If you don't have a Statement of Income, have the bookkeeper total all the deposits into the church's bank account for these 3 years. This includes all sources of income: tithes, building fund, missions, and designated special projects gifts. Lay the lists of each of these sources of income next to each other.
Look for the pleasant surprise
For the general or operation fund, the only monies you can budget are the undesignated tithes. For example, if the Statements of Income show that the church received $200,000 in tithes in 2007, $212,000 in 2008, and $220,000 in 2009, it might be reasonable to create a budget of $225,000 in 2010. Or, if you want to play it safe, budget $220,000 in 2010 to match your 2009 tithes. Never plan for an aggressive income in tithes based on expected growth or on the abnormally high giving year just completed. Project safely and conservatively. It is always a pleasant surprise to receive tithes in excess of your expectation.
In the example above, one way to do a precise calculation for 2010 is to evaluate the increase from 2007 to 2008 and from 2008 to 2009.
From 2007 to 2008, the increase was $12,000, or 6.0 percent [($212,000-$200,000)/$200,000].
From 2008 to 2009, the increase was $8,000, or 3.8 percent [($220,000-$212,000)/$212,000].
A reasonable budget figure could be an average of those 2 years: 4.9 percent [(6.0 + 3.8)/2].
Option 1: For 2010, a 4.9 percent increase over 2009 would be $230,780 [$220,000 + ($220,000 X .049)].
Option 2: For 2010, a 3.8 percent increase over 2009 would be $228,360 [$220,000 + ($220,000 X .038)].
Option 3: Play it safe and go with $225,000.
Option 4: If you have the luxury of lower expenses than the 2009 income, I would really play it safe with the 2009 actual income: $220,000.
Do the same process for other funds. With other funds, however, you have more volatility because church members give as you present needs and as the life of the church demands. For example, people may have given heavily to the building fund in 2004, 2005, and 2006 because the church was building an addition to its facility. In 2007, giving dropped dramatically. Hence, do not use projections for 2008, 2009, or 2010 on any building fund giving in 2004, 2005, and 2006.
Be careful with missions budgets
Missions giving can be more static if the church has regularly scheduled missions conventions or efforts. It is best to error on the conservative side so the church does not overcommit to missionaries and/or projects. With missions, budget your expenses lower than your income. If you don't, you will need to call missionaries and tell them you need to cut their support. How fun will that be?
Determining Your Expenses for Next Year
The expense side of the ledger is a different story. This is an area where a pastor may say, "I am clueless where to start." That's okay. Don't worry. I can walk you through this as well.
Keep your expectations low
You may or may not come up with an expense budget that hits the mark in year 1 or even year 2 of this process. The important thing is to begin tracking where the money goes. In year 1 you have a lot of unknowns because you did not track prior to that year.
Have your bookkeeper do the following for our fictitious years 2007, 2008, and 2009. This is done to create our budget for 2010.
Total all the monies the church spent from the general fund for those years. This is all expenditures that were not restricted giving. Restricted giving is giving controlled by the donor, not the church. You want to minimize restricted giving in the general fund.
Breakdown the largest list possible of your spending categories. An example would be: payroll, insurance, building maintenance, office, youth, children, music, adult, utilities, telephone, postage, travel/conferences, debt retirement, and "other."
For now, place anything that does not fit into these main categories into the "other" category. This category will probably be large at the outset, but will get smaller as you identify more categories for which you can track expenses.
Total all the expenses in all categories. When added together they should equal the amounts in item #1 above. Do this for each of the years.
Average expenses per category as you did on the income side described earlier. For example, if your utility expenses for those 3 years were $80,000, $87,000, and $97,000, average these increases (not amounts) and place them over the last year ($97,000). This will be your utilities budget for 2010.
a. 2007 to 2008 calculates at [(87,000-80,000)/80,000] = 8.8 percent

b. 2008 to 2009 calculates at [(97,000-87,000)/87,000] = 11.5 percent

c. The average of the two: (8.8+11.5)/2 = 10.2 percent

d. For utilities, however, use the higher number: 11.5 percent
Contact your utility company to find out what their rates will be for the coming year. It may be better to calculate the amount of usage in each of these precious years and multiply it by the new rate. The same thing will apply in any other expense category where price hikes will affect your next year's budget.
When income and expense projections are complete, you should show more income than expenses. If that is not the case, look at the expense budgets and start making reductions.
Do not adjust income projections upward. What you established as income is established. You need to reduce your expense items. Cut line items to reduce expenditures. In fact, you must do so to be fiscally responsible. Never set a budget with more expenses than income.
If you follow these guidelines for the next 2 years, you will begin to see an improvement in your ability to control expenses, reduce debt, and improve savings. Your first year will be hit and miss. The second year will start to be predictable. In year 3, you will be good to go. These are good things to happen for your church.
God wants us to manage our money well. Setting a basic well-planned budget does just that.