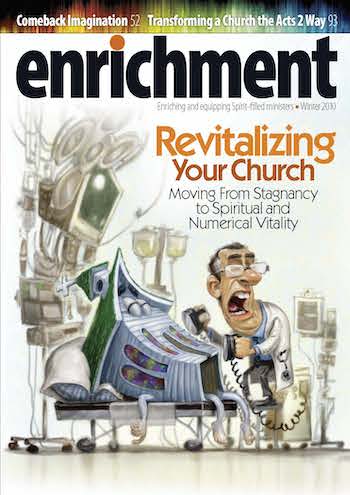 Downloads:
Church Transformation Network
The Church Transformation Network is leading the effort to equip small-membership congregations to discover and pursue God's vision for health and vitality.
by Ron McManus and Rick Allen
---
Jesus said, "I will build my church" (Matthew 16:18). But He uses people in the process. Christ's command to make disciples is part of His church-building strategy. This strategy has generated an unprecedented global vision. For over 2,000 years, man has tried to interpret the meaning, understand the directional viewpoints, and fulfill the purpose in building Christ's church. The vision is simplistic in scope and sequence. Its resources contain added value in the form of the third Person of the Trinity and yet, across the landscape of the current church world, this seems to be a difficult task.
Click here to read the rest of this article and obtain a downloadable PDF of the Winer 2010 issue of Enrichment journal.