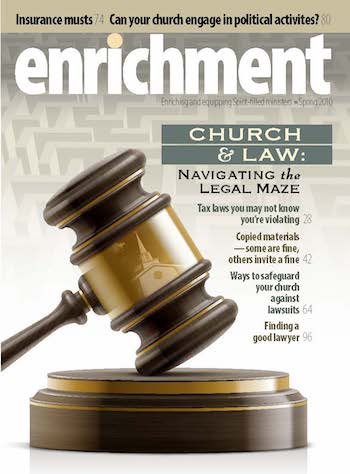 Downloads:
Ministry
A Portable Context
by Jason Arant
---
We stood there trying our best to project an image of confidence before the people, but inwardly I felt as if I should be asking for a blindfold and a cigarette, instead. We were at an after-service luncheon the church board had arranged to help the church get to know us better. We found ourselves before a hundred or so people fielding every imaginable question.
Theological questions: "Do you believe the Law must be used in presenting the gospel, as a tool of the Spirit to lead people to repentance?"
Personal questions: "How do you know you are called to pastoral ministry?"
Organizational questions: "What ways would you use to inform people of important church matters/activities; particularly those who do not have e-mail or Internet access?"
Missional questions:"What do you believe it takes for the people of a church to reach an unreached people group with the gospel?"
After the interrogation ended, the people dispersed with handshakes and good wishes. As we drove back to our host's home, I felt a sudden wave of weariness wash over me. I thought about the enormous task of establishing hundreds of new relationships and re-earning my pastoral reputation from square one. I suddenly understood why politicians feel the need to spend so much time talking about their records. These people did not know us from Adam. We had spent the last 10 years in ministry 1,400 miles away in a vastly different context. We had left behind the hard-earned trust, the accomplishments, and relationships of the past.
The Former Context
Laurie and I had spent the last 10 years in the same ministerial environment. I arrived on the scene at Lighthouse Church, in Toledo, Ohio, as a bivocational youth pastor to a youth group that consisted of one student. We set direction, initiated activities, and focused on growing individual students and the group as a whole. We recruited and trained adult leaders, achieved some heady goals, and eventually earned statewide, and even a small degree of national recognition for our efforts. We were even able to see a couple of our students follow a call to ministry after graduation.
By year 6, we had a strong momentum and we had made significant gains. The church had a building project on the table, the church and staff had grown, and the pastor had elevated me to a full-time associate pastor. During this time, the senior pastor suddenly passed away and the church tapped me to follow him in that office.
In the few years that followed I guided the church through the transition and construction expansion project until the point where I felt God had released me from the call. We departed in the best of circumstances for a spiritual leader to transition. Our relationships all remained intact. The church was spiritually healthy and strong. We had helped set the stage for a new direction.
The New Context
Little of the aforementioned achievements mattered to the new group of people we were meeting. Past accomplishments were merely inkjet lines on a resumé that only a handful in leadership would read. I had never dedicated any of their children nor had I steered their teenagers through critical life choices. I had not yet baptized anyone in their families, prayed with them in times of hardship, or championed any successful initiatives. For all the joy and excitement of starting out fresh as a pastor in a new context, it is worth remembering that every new context requires building a new relational foundation. My experience with the prospective congregation to this point had merely been polite smiles, coffeehouse meetings, and a Sunday morning sermon. They had every right to wonder, as Jesus' disciple Nathaniel had: Can any good thing come out of Toledo?
I was overwhelmed as I wondered to myself if there was anything we could take with us from the former context to this new context of ministry. It was time to use my "phone-a-friend" lifeline.
My friend and colleague, Cornell Jordan, works as an evangelist and itinerant speaker. He travels frequently and ministers in a variety of contexts inside and outside of our Fellowship. As we talked, I was encouraged as we discussed some of the things we can carry with us from congregation to congregation. We began to call these things portable context. Portable context are the factors a pastor carries to a new environment that shape its situation and circumstance.
The Portable Context
The portable context is composed of inward qualities and character traits. Skill sets, gifts, education, and experiences a pastor has gained are the tools he not only builds and accumulates in one particular setting, but also carries to the next setting to continue accruing. While many environmental factors may change: demographics, missional focus, organizational make up, availability of ready and willing leadership, financial concerns, and resources, other contextual factors will remain static.
The static factors of church life guarantee there are some things that never change. Pastors will still need to disciple people. We will need to help growing Christians find opportunities to discover their spiritual gifts. We will need to inspire, challenge, and give opportunities for our members to become active for Kingdom purposes. We will need to lovingly confront, challenge, and help hurting people toward healing. We will also encounter situations that require counseling and pastoral care. All pastors know these situational concerns never change.
The portable context of ministry is the inner toolbox that addresses and answers the needs of the new context through the formational experiences and maturing processes already encountered in a prior setting. In this way pastors must see each context of ministry as not only on-the-job-training, but also advance preparation for the next pastoral assignment.
Paul wrote: "For we are God's workmanship, created in Christ Jesus to do good works, which God prepared in advance for us to do" (Ephesians 2:10).
In this respect, a pastor who has maintained a teachable heart never has to start from square one. He will arrive in a new context, yet the new context will have both similar and dissimilar qualities. The main difference will be that the pastor is now more equipped and prepared to serve and lead than when he arrived in the former setting. This is not only true with regard to transitioning from church to church, but is true in any transitional situation in life. Pastors can effectively use certain areas of the experience and insights gained from the former context to navigate and serve in a new situation.
It is encouraging to consider that in a season of transition we primarily need to rebuild relationships and achievements. It would be more difficult to accrue from scratch the hard-won life lessons accumulated through time and gritty experience. Human relationships are naturally volatile and in constant need of maintenance. It is better to receive a fresh start with regard to relationships than to have to start over accumulating hard-learned life lessons through trial and error. Additionally, when it comes to past achievements, a blank slate is always a greater motivator for forward motion than the formidable temptation for an individual to rest on past accomplishments.
In the end the pastor is the only portable portion of his or her ministry. The pastor is the bridge stretching between the last call with its established relationships and norms, and the new place of ministry with relationships and norms that he has yet to establish.
As such, we need to be relieved rather than discouraged at the thought of rebuilding relationships and reputation in a new context of ministry. The portable nature of ministry skill sets, education, and experience allow each of us to carry the best of who we are forward to a new calling while leaving the least of who we were behind us in the past.
Jason Arant, lead pastor, All Nations Church, Phoenix, Arizona.