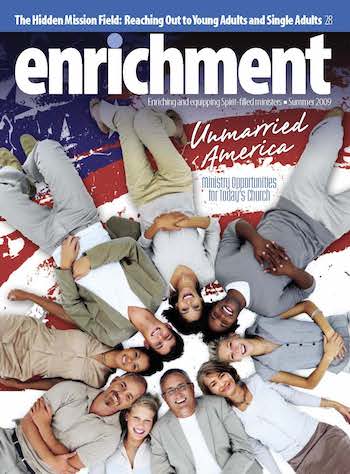 Downloads:
What Twentysomethings Wish You Knew
---
We are your friends, daughters, coworkers, neighbors, and the strangers you pass every day, but do not think for one moment we are exactly like you. We are twentysomethings — bright, sassy, educated — and learning (sometimes the hard way) to survive and thrive in the real world. You may think you know us, but if it has been a few years since you legitimately called yourself a twentysomething — because those "twentysomething forever" bumper stickers eventually fade in the sun — then you may need to think again.
Beloit College's annual "mind-set list" for the incoming class of freshman highlights some of the differences of today's twentysomethings. They observe these students "have grown up in an era where computers and rapid communication are the norm, and colleges no longer trumpet the fact residence halls are 'wired' and equipped with the latest hardware. These students will hardly recognize the availability of telephones in their rooms since they have seldom utilized landlines during their adolescence. They will continue to live on their cell phones and communicate via texting. Roommates, few of whom have ever shared a bedroom, have already checked out each other on Facebook where they have shared their most personal thoughts with the whole world. Gas stations have never fixed flats, but most serve cappuccino. IBM has never made typewriters. Caller ID has always been available on phones."
If you are wondering how to relate to this new breed of young adults — and build bridges into their hearts and lives — here are a few insiders' tips:
Twentysomethings Long for Authentic Relationships
Sure, we come off as the independent, do-it-yourself, constantly-on-the-move type, but do not be fooled by our appearances. Underneath the too-busy-don't-have-time veneer, we are starving for authentic relationships.
While researching for Twentysomething: Surviving & Thriving in the Real World (W Publishing), I asked dozens of young adults what is the top struggle of being a twentysomething. The most common answer caught me off guard. Survey says: Loneliness. And married women answered loneliness more often than singles.
Twentysomethings today are looking to connect with other people including you. 
Like no other generation before, we long for mentors who will offer a listening ear and a kind smile on a regular basis
Over the years, I have had a number of Christian mentors, women who were willing to open up their busy schedules to hang out with me. Some were official, like Jeanie, a fifty-something woman who I was teamed up with as part of a woman-to-woman mentor program in conjunction with a Pensacola, Florida-based church. We met once every two weeks for four months. At first, we were strangers, but over the course of our lunches, we became friends. Four years and several moves later, we still exchange Christmas cards and letters.
Toward the end of the mentoring program, Jeanie confessed, "At first, I was intimidated to join the program and act as a mentor. I knew I did not have all the answers to the questions you would be asking. But now I realize that you were not coming to me for answers, you were coming for a listening ear and a friendship. That took so much of the pressure off."
If you are in your thirties, forties, fifties, or older and can afford the time to meet with us once a month on a regular basis — whether it's for lunch, cup of coffee, long walk, or short jog — we would love to spend time with you. You may have to take the initiative and develop the guidelines and boundaries for the relationship (so we do not call you at 3 a.m. to tell you about the latest n' greatest Infomercial ad on television), but your efforts will more than be rewarded.
As you build relationships with twentysomethings, remember that we are not really asking for advice as much as we are hoping for a listening ear. We are also looking for people who will be honest about their own mistakes and misgivings. The most powerful stories you will ever share with a twentysomething include the words "I was wrong" or "That was a mistake."
Sara, a twentysomething involved in a Texas-based college ministry, advises, "Be real. Let (us) see your struggles. We want to see that you have the same issues that we have, or that you did when you were our age at least. You really understand and appreciate people more when you know where they are coming from. Share what you're learning."
Twentysomethings Want You To Celebrate (or at least respect) Their Singleness
According to the U.S. Census Bureau, since our parents' generation, the median age of marriage for men has risen from 22 to 27 and the median age of women has risen from 20 to 26. That sounds like a pretty harmless statistic unless, of course, you are in this demographic.
Let me break it down for you. Today's twentysomethings are marrying four to five years later, on average, than our parents. So when we call our moms to ask for advice relating to our careers, personal finances and student loans (which are topping $20,000 on average, per college graduate), we feel worlds apart. My mom married at 19; I married at 29. I spent a decade facing a long list of challenges and situations including Internet dating, speed dating, and meat-market singles groups, that she never had to face.
Twentysomethings like me are often okay with the challenges, but our parents' generation does not seem to be as comfortable. We do not want to be asked dead-end questions such as "Have you gone on any dates lately?" or "Why aren't you married?" Unless Ashton Kutcher becomes single again (sorry Demi Moore) and moves next door, we probably do not have a better answer for you than the last time you asked. And if we do, we will tell you.
So do not feel like you have to play hall monitor on our single status or even worse, matchmaker, when you are not asked. If you have someone that we really should meet, calmly let us know; and if we are interested, we will let you know. Meanwhile, focus on encouraging us in our careers, ministry involvement, and spiritual growth. And, of course, you can always let us know when we look like we have lost weight. That almost always makes us feel warm and fuzzy inside.
Final Word of Advice
The good news is that today's twentysomethings are not looking for you to be perfect or have all the right answers. And if you try, do not be surprised if your new twentysomething friends shy away from you. They are not looking for you to be a hero, they are just hoping you will be a friend and love them right where they are. And that's not so much. Because, really, isn't that what you are looking for, too?
Quick Pointers for Building Relationships with Twentysomethings:
Get Plugged In. Twentysomethings are on the Internet. Most have an e-mail address, and many have a Web page. Do not just pick up the phone. E-mail twentysomething friends from time to time. Visit their Web pages, and if they had a well-established career, try to Google the person. Go to www.google.com and type in the person's name with quotes around it. You may find a whole lot of buried talent.
Be Sensitive to Finances. Singles often have more discretionary income than married couples with kids, but do not assume every twentysomething single is a high roller. Strapped with student loans, credit card debt, and an entry-level or low paying job, you may want to pick up the tab for lunch more than every other time or plan on some picnics.
Be There. Be Where? You have limited time and resources, but here are three important dates to remember in every twentysomethings' life: Birthdays, Valentine's Day and Moving Day. If you have trouble remembering birthdays, sign up for a free reminder at www.birthdayalarm.com. Pick up the phone, send a card, or buy a gift — whether it's big or small — whatever you do means more than you could know. For single twentysomethings, invest in cards, candy, and flowers as an unexpected Valentine's surprise. And whenever a twentysomething is moving — especially if he/she is moving away — offer to help clean, pack, or carry boxes. Your actions will be a lifelong reminder that you really did care.
MARGARET FEINBERG, Morrison, Colorado