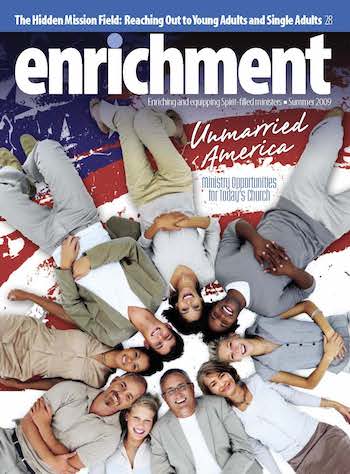 Downloads:
Strengthening the Church Today and Building the Church for Tomorrow
Interview for Summer 2009
---
Single adult and young adult ministries are two of the most important ministries a church can develop to strengthen this demographic in the church and also reach the single and young adults in its community. Because of the focus on building healthy families, many churches overlook this segment of their congregations. Dennis Franck, national Single Adult Director, visited with several members of his national Single Adult/Young Adult ministry team. Reza Zadeh, Fort Collins, Colorado, is student/young adult pastor at Timberline Church, Fort. Collins, Colorado, where Dary Northrup is senior pastor. Darcy Decker, co-leads Saturday Night Alive/single adult ministry, Bible Fellowship Church, Rapid City, South Dakota. Lindsay Fosner serves as young adult/connections pastor at Cedar Park Church, Bothell, Washington, Joe Fuiten, pastor. Sam Miller is associate/single adult pastor at Peoples Church, Salem, Oregon, where Scott Erickson is senior pastor. These young adult/single adult leaders share their passion for ministry to this segment of society.
Why is young adult ministry important for those in their first or second year after high school?
Fosner: Churches must create something strategic in this transitional season of life. This is the first time many young people will be away from the umbrella of parental authority. Many will begin exploring ungodly principles. They will also begin understanding how to engage life and make decisions for their future.
Our young people need counsel from people they can trust who are not their parents. They need mentors; they need people they can look up to; and they need guardrails that will support them during this phase in their lives.
Miller: As they enter college, people who they view as authorities challenge their beliefs. We need to make sure we are there for them.
Decker: In Rapid City, a church sponsored a transition seminar for students to help them have a successful college life or successful life after high school. This seminar gave them tools to prepare them for life after high school.
Zadeh: High school graduates are forming their social network that will take them through their adult years. Also, some of our young adults have no idea how the church operates. Inviting some of our young adults to our annual business meeting was a shock to them.
Click here to read the rest of this article and obtain a downloadable PDF of the summer 2009 issue of Enrichment journal.