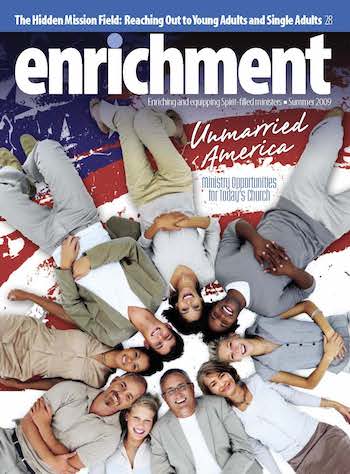 Downloads:
Single Does Not Mean Alone
At every life stage, singles are connecting for personal support and ministry fulfillment
by Scott Harrup
---
When the 1992 Chevy Suburban veered off the overpass on Interstate 25 near Johnstown, Colorado, it plunged 50 feet before hitting a concrete embankment. The impact crushed the vehicle, and the resulting fire burned the seven passengers' bodies beyond recognition.
Three adults and three children of the Rempel family of Alberta, Canada, and a family friend had been traveling home through the night after visiting relatives in Mexico. Authorities believe whoever had taken the last turn behind the wheel had fallen asleep. It was 4:30 a.m., Thanksgiving 2008.
For Louis Greek, 30, an investigator for the Larimer County medical examiner, death is part of the job almost daily — whether from homicide, suicide, or accident. But this accident scene, about 40 miles north of Denver, was hard to process emotionally.
"It was a tough scene for me and everyone else on the team," Greek says. "Especially on Thanksgiving. A difficult scene to see, and very emotional for the family members we contacted in Mexico and Canada. Especially when it involves children."
The youngest victim was only 21 months old.
Click here to read the rest of this article and obtain a downloadable PDF of the summer 2009 issue of Enrichment journal.