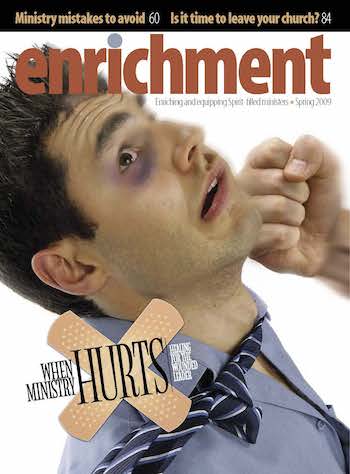 Downloads:
When Not To Swing Back
The Pastor vs. the Antogonist
---
At the end of my session on Stress in the Ministry, a pastor came to the speakers table and informed me his district superintendent insisted he travel a long distance to hear me. The minister's superintendent told him if he refused to do this, he would lose his credentials.
I asked, "What happened that he would require you to do this?"
"Well," he said, "last week our deacons meeting was really tense, and after the meeting I beat the tar out of one of my deacons."
Surprised, I said, "Those kinds of things might cross your mind, but you can't act on them."
He replied, "Last year I did the same thing to a different deacon."
What was this pastor's problem? What causes pastors to come to the point of such frustration? Perhaps you have had the same impulse. But as pastors we are cut from a different cloth. We must respond differently to criticism, pressure, hostility, slander, false accusations, and even misinformation that might cause personal harm. We choose to behave in a way that is unique in our world.
I frequently speak in churches, talk to leaders and pastors, and listen to the challenges, pressures, and issues many are facing. There is no question that conflict and church squabbles are alive and well today.
Click here to read the rest of this article and obtain a downloadable PDF of the spring 2009 issue of Enrichment journal.