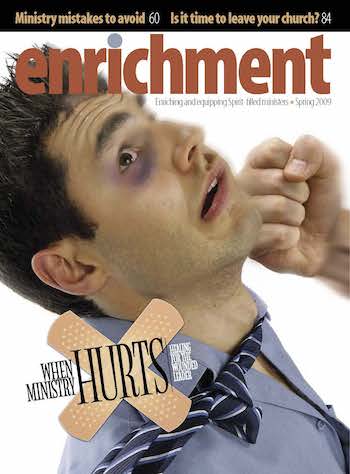 Downloads:
Missing Your Sweet Spot and Other Avoidable Mistakes Ministry Leaders Make
---
Confession time; admit it. You have made a mistake. It might be a small one; it might be a whopper. All ministry leaders have made their share of mistakes.
Recently, I celebrated my 20th year in ministry. Reaching this milestone has provided introspection about ministry leadership. I have served under great leaders and not so good ones. Also, I have served in significant leadership roles.
I have learned what it takes to be a servant leader. Honestly, I learned the most significant lessons through trial and error. My journey has included a few misfires. As a result I have known some painful days and have struggled through times where I felt certain I belonged in a different career.
Thank God for encouraging people who helped me work through mishaps. I have tried to learn as much as I can from ministry mentors through training opportunities, academic environments, and reading about ministry leadership from those who are more experienced than I am.
Recently I sat down at Starbucks in Seattle with a group of Northwest University students and area pastors. We talked about common mistakes ministry leaders make. Being aware of the issues can help avoid the misfires and possible wounds that have trapped others.
So what are some common mistakes ministry leaders make and should avoid?
Click here to read the rest of this article and obtain a downloadable PDF of the spring 2009 issue of Enrichment journal.