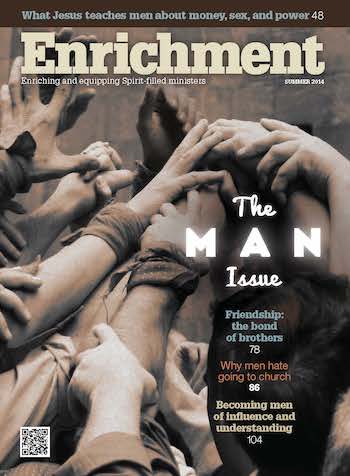 Downloads:
SIDEBAR: God's Word and Your Daughter
---
"He settles the childless woman in her home as a happy mother of children" (Psalm 113:9).
Whether or not your daughter chooses to marry, you can give her a remarkable gift if you keep the power of her potential to influence others in focus throughout her upbringing. As you grasp her potential to shape future generations, you will dedicate yourself to passing along the wisdom and spiritual commitment she will need.
"Your beauty should not come from outward adornment, such as elaborate hairstyles and the wearing of gold jewelry or fine clothes. Rather, it should be that of your inner self, the unfading beauty of a gentle and quiet spirit, which is of great worth in God's sight" (1 Peter 3:3,4).
The exploding sensuality of our culture lends a cautionary strength to this passage. This is not a call for severity but for a sense of priority. Raise your daughter to prioritize her inner beauty and dedication as a follower of Christ even as you help her steward her outer beauty. Stay close to her growing up (father-daughter dates are great) so that she learns how a godly man respects true beauty and would never take advantage of it.
"Who knows but that you have come to your royal position for such a time as this?" (Esther 4:14).
Your daughter needs to know God's plan for her should never be limited by her gender. As she discerns her "royal position" within His time, she should have you as her greatest supporter. Be the wise Mordecai who counsels her to greatness.
"One of those listening was a woman from the city of Thyatira named Lydia, a dealer in purple cloth. She was a worshiper of God. The Lord opened her heart to respond to Paul's message. When she and the members of her household were baptized, she invited us to her home. 'If you consider me a believer in the Lord,' she said, 'come and stay at my house.' And she persuaded us" (Acts 16:14,15).
Yesterday's "dealer in purple cloth" could be today's Fortune 500 executive. In a world that rightly encourages women to achieve greatness, help your daughter also submit herself as "a believer in the Lord" who makes a commitment to partner with other servants of God in fulfilling the Great Commission and becoming all God has designed her to be.