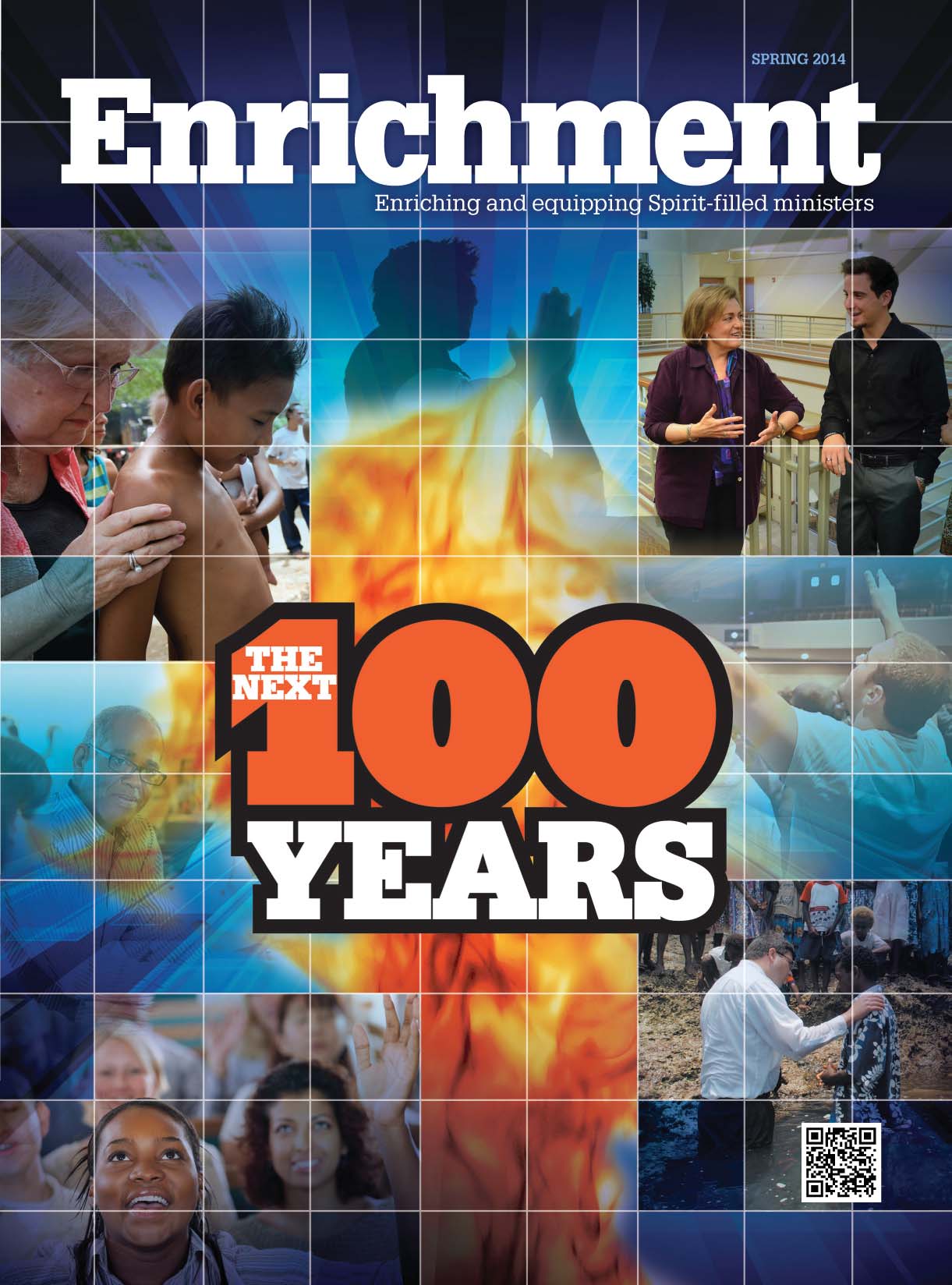 Downloads:
Roots & Wings
What Young People Need From Us
by Carol Taylor
---
In the face of an increasingly post-Christian culture, how do individuals, churches, and institutions nurture a discipleship in our students that produces oaks of righteousness with deep roots?
"They will be called oaks of righteousness, a planting of the Lord for the display of his splendor" (Isaiah 61:3).
This verse reflects the investment we all long for in the lives of our young people. Like the shiny acorn we find in the woods beneath the grand oak trees, we see these young lives full of promise, hope, and potential. I believe that the heart of our Heavenly Father for our young men and women is to find root in good soil and become oaks of righteousness for the purpose of displaying His splendor in the world — a splendor that draws men and women to Christ. This is a powerful image.
In my years of investing in students' lives, I have seen His splendor displayed in beautiful ways as young men and women become the presence of Christ in the world. Empowered by the Holy Spirit, they minister from the art gallery to the pulpit to research hospitals, through the varied ways we feed the hungry, care for orphans, and translate His good news to all the peoples of the earth.
There is a growing challenge, however, to help students find roots and wings in our increasingly post-Christian culture. Brenda Creasy Dean, professor at Princeton Seminary, reflects on the results of another large-scale study of the religious beliefs of American youth. She concludes that increasingly Christian spirituality is about being "Christian-ish" and has little to do with the triune God of Christian tradition or with loving Jesus Christ enough to follow Him into the world.1
David Kinnaman's Barna Group research reports that nearly 59 percent of young Christians who were regular churchgoers during their teen years disconnected from church life either permanently or for an extended period of time after age 15.2
The Barna research identified six significant themes related to the departure of young adults from church: churches seem overprotective; the experience of Christianity is shallow; churches come across as antagonistic to science; churches are often simplistic and judgmental in response to issues of sexuality; young adults wrestle with the exclusive nature of Christianity; and churches feel unfriendly to expressions of doubt.3
In the face of such challenges, how do we nurture a discipleship that produces oaks of righteousness with deep roots?
DEEP ROOTS: NURTURING COMMUNITAS
The blessing of being rooted in a godly family initially cultivated my own discipleship. The daily patterns involved seeing my parents read the Bible, pray together, live with faith and integrity, and take my brother and me to a church that nurtured us in a community of faith. Whether in Sunday School, in youth group, in the sanctuary, at camp, at dinners and other church events, in service projects — it was life lived in community, anchored deeply in the Word of God and in authentic relationship with a very real triune God. And then I was blessed to attend Evangel College (now University) and later Assemblies of God Theological Seminary where the community of faith in Christian higher education poured into my life, and my roots grew deeper.
Not every young person has the benefit of an intact, godly family. This is where the community of faith has an opportunity to shine. I think of the day a call came from a public school social worker to my home church, North Hills Church in Brea, California. A young teenager in a foster home went home one afternoon to find her bag of modest belongings on the front step. Would any family in our church be willing to make space in their home for the next year so this young woman could finish high school? Not only did a family open their home, they opened their hearts and became a family to this young woman, and the community of faith surrounded her. Not only did her academic performance begin to soar as she finished high school, but miraculously a way opened for her to attend university. Today the community of faith at Vanguard University is continuing to pour into the life of this young woman who now believes that God has a good plan for her life.
In both of these stories, the communities of faith believed that Christ redeems, that the Holy Spirit still miraculously changes lives and grows oaks of righteousness from acorns that some would trample or discard.
The Latin word is communitas— "an intense community spirit, the feeling of great social equality, solidarity, and togetherness." This communitas spirit empowers strong relationships in which this kind of nurtured growth occurs. But the question is — with so much competing for the attention of our young people, with major research studies reporting negative views of Christianity and the exodus of many young people from our churches,4 with the ubiquitous use of electronic devices and young people texting on average 87.7 times a day5 — what role do individuals, churches, and institutions play as a catalyst for building up these oaks? How do we strategically disciple our young people today?
OUR WINGS: EQUIPPING A NEW GENERATION FOR KINGDOM IMPACT
During my years at Biola University, I sat in many final interviews with prospective faculty and the president. President Clyde Cook asked every candidate one final question: "How will our students know that you love them?" Prospective faculty gave a variety of answers, but the most profound answer came from a young English professor, "Because I actually do."
It is that simple. As wired and plugged-in as our young people are with multitudes of Facebook friends, they long for relationship and community. They want to know we genuinely love them, we are available and authentic, and we will invest in relationship with them. They want to know that we value who they are and the plans God has for their lives. One-on-one investment is imperative in this or any generation's spiritual formation.
We have unique and rich opportunities to create living and learning spaces to challenge our young men and women to experience God and pursue a consequential faith. And this generation of students is passionate and willing to pursue God's call with abandon. It is important to create opportunities for real relationship, service learning, missional living, global experiences — an array of opportunities that accommodate multiple learning styles with group interaction and real challenges where students can engage their heads, hearts, and hands.
But we cannot give what we do not have. So to produce Spirit-filled disciples and mighty oaks of righteousness, we must first be Spirit-filled disciples willing to live in community, with authenticity and transparency, and evidence of Spirit-empowered lives.
Both Creasy Dean and Kinnaman stress the importance of relationships where "disciples are handmade, one relationship at a time," where the best translators of faith are people, not programs. According to Creasy Dean, young people who demonstrated consequential faith — faith that exhibited authentically engaged Christian lives — shared four important traits: they could tell a personal and powerful story about God; they belonged to a significant faith community; they exhibited a sense of vocation; and they possessed a profound sense of hope.
I see ample evidence of consequential faith in our young people today. I see it in their worship, in their scholarship, in their passionate hunger for God and justice, and in making Christ known in the world — as Spirit-empowered men and women committed to being the presence of Christ in every vocational calling.
Investing in our young people takes time, energy, and resources. It is a costly investment; and, at every step, we hold them loosely, palms up, fingers open, and say "Fly!" Isaiah wrote, "Even youths grow tired and weary, and young men stumble and fall; but those who hope in the Lord will renew their strength. They will soar on wings like eagles; they will run and not grow weary, they will walk and not be faint" (40:30,31). I love these two images — the mighty oak and the soaring eagle. We give our young people wings and encourage them to soar when we see and affirm God's work in their lives and invite them to be participants in God's work in the world.
Another demonstration of the power of communitas that gives wings to our young men and women comes from Royal Family Kids Camp. Several years ago my church began sponsoring a Royal Family Kids Camp. Each year now the RFK team spreads across the front of the sanctuary for a prayer of dedication. The team includes high school and college students, young professionals, mothers and fathers, and retired adults — all taking a week to serve and love foster children. Each year I think this is what the body of Christ looks like at its best in community in the intensity of a 24-7 camp experience. Our generation includes everyone living at this moment, not just segregated age groups. The Royal Family experience gives 75-year-old grandpas and grandmas a chance to go to the camp to love on the kids. Adult professionals are volunteering their time. Our high school and college students are at the camp ministering alongside them and living out the community of faith.
I believe in loving young people up close. In other words, we look for and create opportunities where deep personal engagement can take place. Programs and technology are important but only as tools to pour into someone's life. Christ spoke to the masses, but He poured His life into a very small group.
I look out across my campus knowing that it is not humanly possible for me to have a close, personal relationship with a couple thousand students. But I try to pay attention, as I am interacting with students, to those nudges and opportunities that say, "Invest in this one."
College campuses and great church programming serve as the learning backdrop for these interactions to draw all generations together in the true essence of communitas. But it takes grandparents who are willing to "foster" children from single-parent homes. It takes programs where families are able to adopt a college or international student. It takes students who feel called to ministry and whom the church mentors and empowers to preach a Sunday morning service. This mentoring can take place through intergenerational game night or city, stateside, or overseas missions trips where people of various ages and backgrounds are grouped and working together toward a common goal.
For me, it was Alice Deese who opened her heart and home to me when I was a graduate student at Florida State University. She was a simple woman of faith who would never have said, "Let me develop a mentoring program. My goal is to come alongside a young woman who is pursuing her doctorate at a research university." Love just poured from her. And there were other young, single women in the church, so why did she choose to open her home and her heart to me? She listened when God spoke to her, and she was one of the oaks that impacted my life and taught me the value of prayer and faith and seeing God's beauty in all people.
A SACRED TRUST
Every year I see the students who fill my campus and wonder about the plans God has for their lives. And occasionally I get a glimpse of those plans. This summer I had breakfast with a young couple who graduated a few years ago and today are approved Assemblies of God missionaries teaching English at a national university in China, caring for young orphans, and discipling young Chinese Christians. André and Joanna have a bold faith with deep roots and wings to soar.
They remind me of the sacred trust we have to invest well in our next generation. They also remind me how much we have to learn from this young generation so committed to living their lives as an unqualified "yes" to all God asks of them.
There is something powerful about nurturing the voice of God speaking through the life of a young person. At its best, authentic relationship so values the other person, and has the perspective that in relationship we all learn, grow, and are transformed.
In this article I have focused on nurturing roots and wings in the community of faith. In his book and on the website www.YouLostMeBook.com, Kinnaman offers more than 50 ideas for cultivating disciples in our next generation and concludes that "as we follow Christ, teach and study God's Word, live in the Spirit, and practice community with the saints, we will become the kind of disciples who make disciples." May it be so.
Notes
1. Brenda Creasy Dean, Almost Christian: What the Faith of Our Teenagers Is Telling the American Church (New York: Oxford University Press, 2010).
2. David Kinnaman, You Lost Me. Why Young Christians are Leaving the Church … and Rethinking Faith (Grand Rapids: Baker Books, 2011).
3. Click here for a summary of the Barna Group research and other Barna links (accessed 6 September 2013).
4. David Kinnaman and Gabe Lyons, UnChristian: What a New Generation Really Thinks About Christianity and Why It Matters (Grand Rapids: Baker Books, 2007).
5. Pew Internet and American Life Project Survey. Click here for research on teen use of Internet and technology. (accessed 6 September 2013).