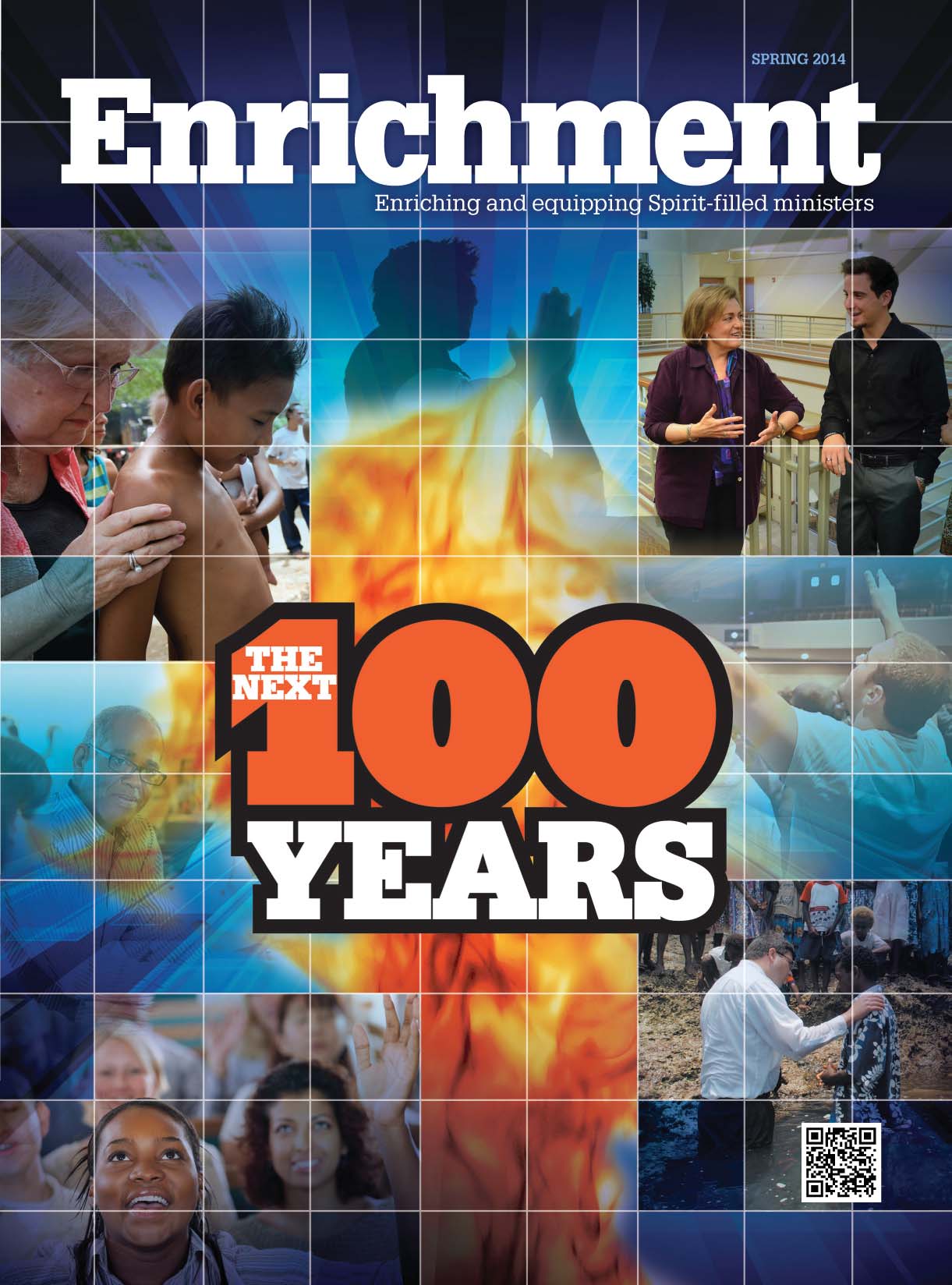 Downloads:
PROFILE: River of Life Ministries Paris, Kentucky / Krista Hampton, pastor
Powered by Prayer, Passing the Torch
by Amber Weigand-Buckley
---
"The prayer room was so piled up with junk you could barely walk in it," says Pastor Krista Hampton of River of Life Ministries in Paris, Kentucky, in reference to the condition of the church when she made the transition from interim pastor to senior pastor. According to Hampton, it was just one of the physical signs of the congregation's discouragement in its decline to about 40 members.
"The day I was voted in as pastor, God told me, 'You will not grow until you build a foundation of prayer. Get up from that chair, get up there, and clean out that room and reestablish a foundation of prayer in this church,' " Hampton reveals. "So that was the first thing I did. Then I put a sign up in that room, 'Nothing is to ever be left in this room again except prayer,' and I wrote my name on it."
Once Hampton established the leadership team and put prayer in its rightful place — before each service, as well as a Tuesday morning intercessory prayer and a Tuesday night corporate intercessory prayer — God began reigniting passion and love in the hearts of the people.
Much of the ministry of River of Life is about being intentional in getting outside the walls of the church to reach and love people. In fact, with the leadership team in place, the various outreaches and ministries have grown over the years to meet the diverse needs of the community as well as the church.
Since taking the pastorate, Hampton has seen the church flourish in a short time to over 300 in Sunday morning attendance. The church sees at least one new convert every service and eight to 10 water baptisms a month. River of Life also has a growing Spanish-speaking service, Rio De Vida, with Ernesto Martinez as its pastor, as well as a thriving prison ministry to the female inmates at Bourbon County Detention Center.
"This is the greatest blessing of being a pastor. … You really get to do life with people, and you get to see people come in who are broken," Pastor Hampton says.
Hampton equates the heart of the church with a focus on loving people and prayer, as well as dynamic worship and a burden for the lost. She is also a firm believer in the power of Pentecost and has seen that power profoundly change lives.
"We are Pentecostal to the bone. I believe in the power of the Holy Spirit. My desire, by prayer, is to create an atmosphere for people to have an encounter with the Holy Spirit every time they come in here. And because of that, sometimes I get accused of being a bit long-winded. Because we wait to do what He wants to do. To be what you are meant to be for your city, you have to be true to who you are. As Pentecostal ministers, we owe that to the next generation to pass down the fire that has changed our lives."
AMBER WEIGAND-BUCKLEY, freelance writer, Springfield, Missouri