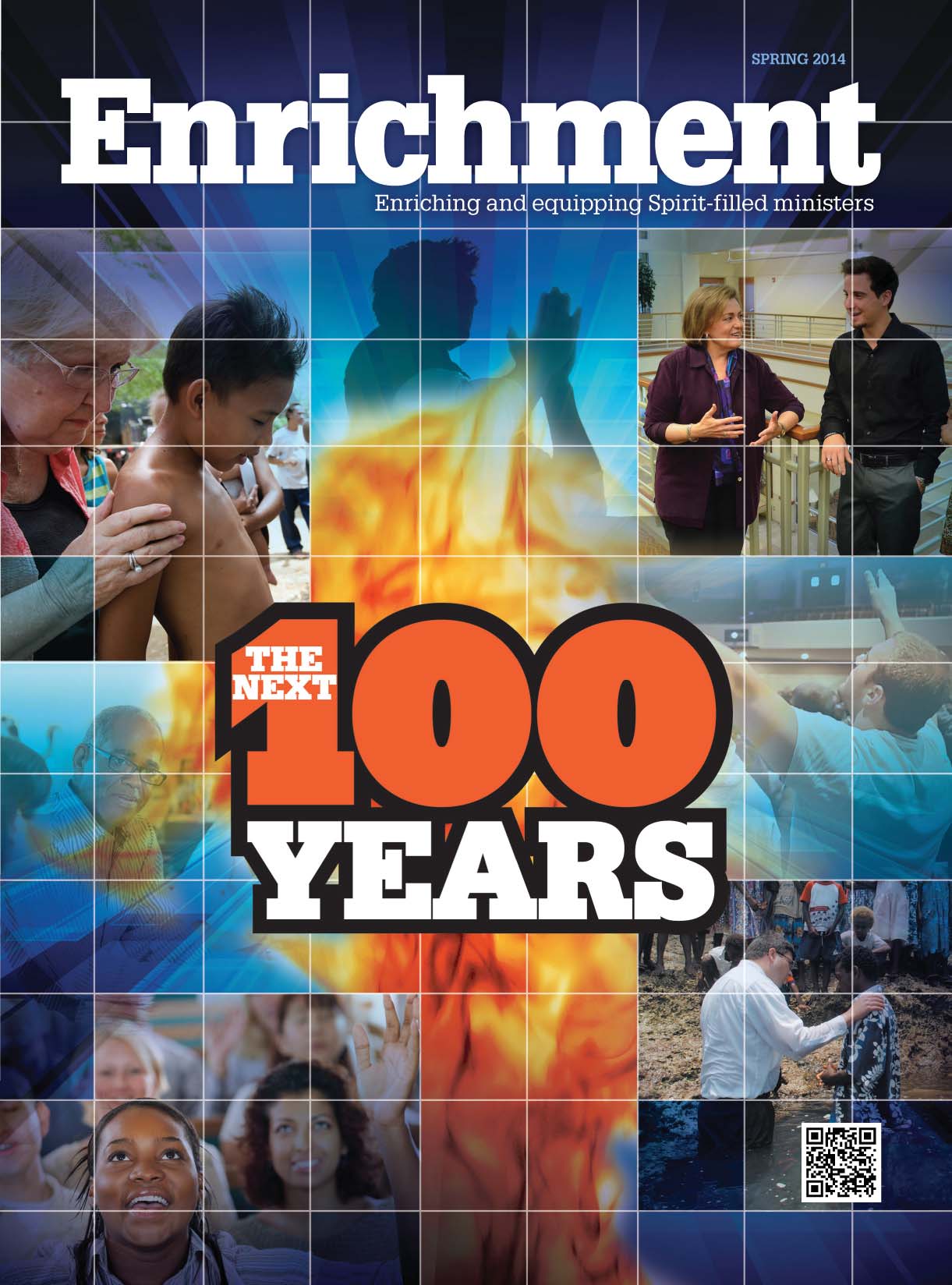 Downloads:
PROFILE: Christian Faith Center (North Campus) Nampa, Idaho / Jordan Hodges, campus pastor
Church Without Walls: Embracing God in the Hallway
by Amber Weigand-Buckley
---
The North Campus of Christian Faith Center in Nampa, Idaho, was not seeded like the typical church plant. And at 26, Campus Pastor Jordan Hodges definitely doesn't look like the typical senior pastor. In fact, just over 7 years ago he was in prison, serving time for drug running in the Boise suburb of 82,000 people he now ministers in with wife Amanda, who is also a former drug addict.
In prison, the former hard-core drug user and occult follower accepted Christ at the appeal of Assemblies of God Motorcycle chaplain Rick Rigenhagen. But even though God was working in Jordan's heart, when he first set foot in Christian Faith Center, he didn't feel like he fit in church. "I loved God; don't get me wrong," he says. Being fresh from prison, he still smoked, occasionally dropped the f-bomb, and struggled with pornography.
That insight, along with a community-integration approach of doing church without walls, became the bedrocks of the North Campus plant that Jordan's spiritual father and main campus pastor, Monty Sears, asked him to spearhead. God spoke to Sears clearly that Hodges was going to play a role in what God was going to do in this area, so he offered him a job working in the church office, right out of prison. Then Hodges did an internship and enrolled at Berean School of the Bible.
"We don't have a church background, which plays a lot into our method of ministry," Hodges says. "But we love Jesus, and know we are alive to see people set free from things that enslaved us."
The church started and continues simply by doing one thing well — evaluating people's needs and going to where they are. "We built up a ministry called The Storehouse," Hodges says. "We renovated a garage that sat on a block of land outside a grocery store, and we have 15 gardens where we grow food. Members of the church unload hundreds of pounds of food every week. We distribute door-to-door, tell them who we are, and pray for them. We have people fall over in tears and accept Christ right on the doorstep. We do the same thing with clothing. We also have a building that we divided into four apartments. Now we house people who are coming out of prison or addiction."
When the church needed additional funds to provide for the expanding outreaches, a lady who owned a candy company donated the business to the church. The profits from Sweet Hope now fund the various outreaches and provide employment to some of the church congregants.
The church has a heart for the lost and wants to do whatever it takes to reach the city.
"We've seen 275 people give their lives to Christ in the last 2 years, and most of them still attend our church. … We are seeing people's lives changed every single week," he says.
"A lot of people struggling with issues and addictions stand in the hallway of the church. The hallway is the place where God begins changing their hearts. They don't feel comfortable sitting on the front row of the church, so they stand in the hallway. As a church, we embrace people in the hallway."
"We've set up an environment where it's OK to have issues. We deal with these issues. We just don't put on a front or pretend like we have it all figured out. If we are not going to embrace a messy kind of ministry, I don't think we are going to reach the world we are called to reach today."
AMBER WEIGAND-BUCKLEY, freelance writer, Springfield, Missouri